June 28th - July 1st, 2022, Fiera Milano, Italy
Booth P43, Hall 22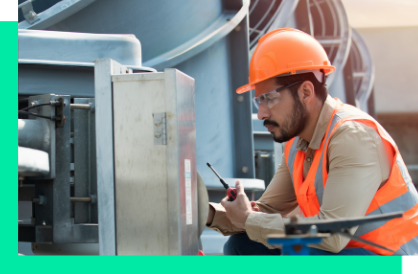 Smart HVAC equipment
Mostra Convegno ExpoComfort (MCE) is a unique marketplace and global event that brings together companies and industry experts from the HVAC+R, renewable energy sources and energy efficiency sectors. The latest technologies, solutions and systems for smart buildings in the commercial, industrial and residential sectors will be presented and discussed. J2 Innovations will present our open software platform (FIN Framework) and FIN ECO Application Suite that simplifies and optimizes HVAC manufacturers' equipment. We look forward to welcoming you personally at our booth to find out how we can boost your competitive advantage.
Workshop: Expanding the role of HVAC manufacturers
Join Alex Rohweder, CEO and Matteo Pierone, Head of Global Strategy for a workshop on June 28 - 13:00-13:45, Hall 13


FIN ECO Application Suite
Created with simplicity in mind, FIN ECO for HVAC is an application suite on FIN Framework that can significantly improve the energy profile, reduce the cost of service, improve the lifetime value of...
Read more >
Case study: Clivet Spa
Clivet created the highly-specialized Plant Room Controller that manages and optimizes Clivet HVAC systems, called Intelliplant. As an open integration framework , FIN enables compatibility with both...
Read more >
Blog: HVAC, It's time to make an impact
Today 80% of all commercial buildings do not have a building automation system installed, which means they are inefficient and unmanaged, creating vast energy waste and cost. Improving access to...
Read more >