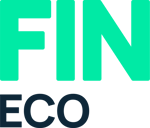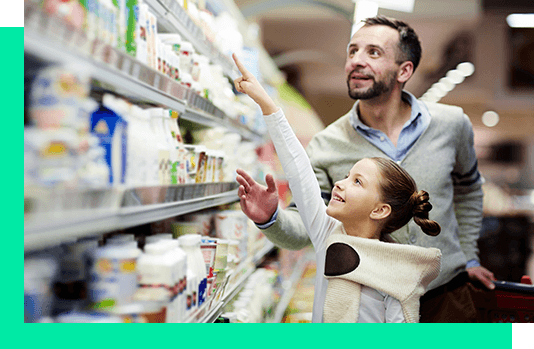 In commercial buildings, HVAC is the most energy intensive system, accounting for close to half of the total energy consumption and other related costs.

Created with simplicity in mind, FIN ECO for HVAC is an application suite on FIN Framework that can significantly improve the energy profile, reduce the cost of service, improve the lifetime value of cooling equipment, and make your equipment ready for the IoT.

FIN ECO can integrate chillers, pumps, heat rejection equipment (including cooling towers, adiabatic cooling towers and dry coolers), and other related equipment. It is ideal for data centers, hospitals, offices, hotels, airports, factories and more.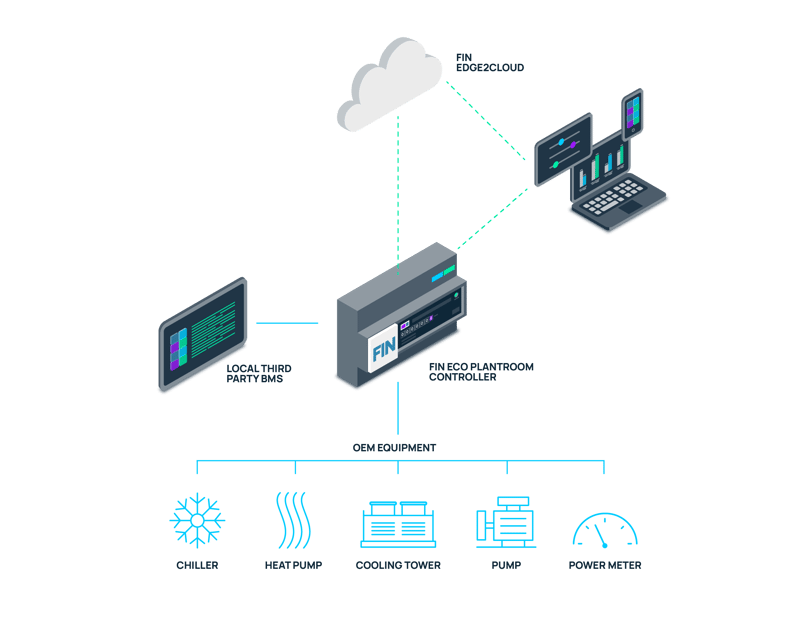 FIN ECO
key features and benefits
Plant performance monitoring
Automatically displays the real performance of key components in each individual HVAC unit. Calculates the performance levels of the single units in real time and verifies their efficiency compared to the design data.
Smart sequencing, optimization & control
Determine the best unit sequence to be activated according to the performance profile. The algorithm detects the actual cooling and heating load required, establishes which units to activate and their load percentage as well as each individual component in the plant room.
Plant diagnostics, maintenance & reporting
Reporting allows the user to receive a monthly/weekly report containing operating data and analysis. The reports can be either viewed online or can be sent by email.
Remote access over IoT
Get remote access your plant and equipment from anywhere in the world. Secure MQTT connection ensures that your data is always available where needed.
Plug'n'play commissioning
Set up your plant in the fastest and easiest way through a complete visual and guided process that doesn't require programming skills.
Plant Room Control - Clivet SPA
Italian HVAC manufacturer, Clivet Spa, utilized FIN Framework in their Intelliplant plant optimization system. Intelliplant is an innovative, fully integrated optimization system that is more efficient and interconnected with all the devices used for the production and distribution of thermal energy to maximise its potential. This is an example of how our FIN framework can be utilized as an application in an HVAC system.
FIN ECO
Take a look at FIN ECO - simplifying equipment control and optimization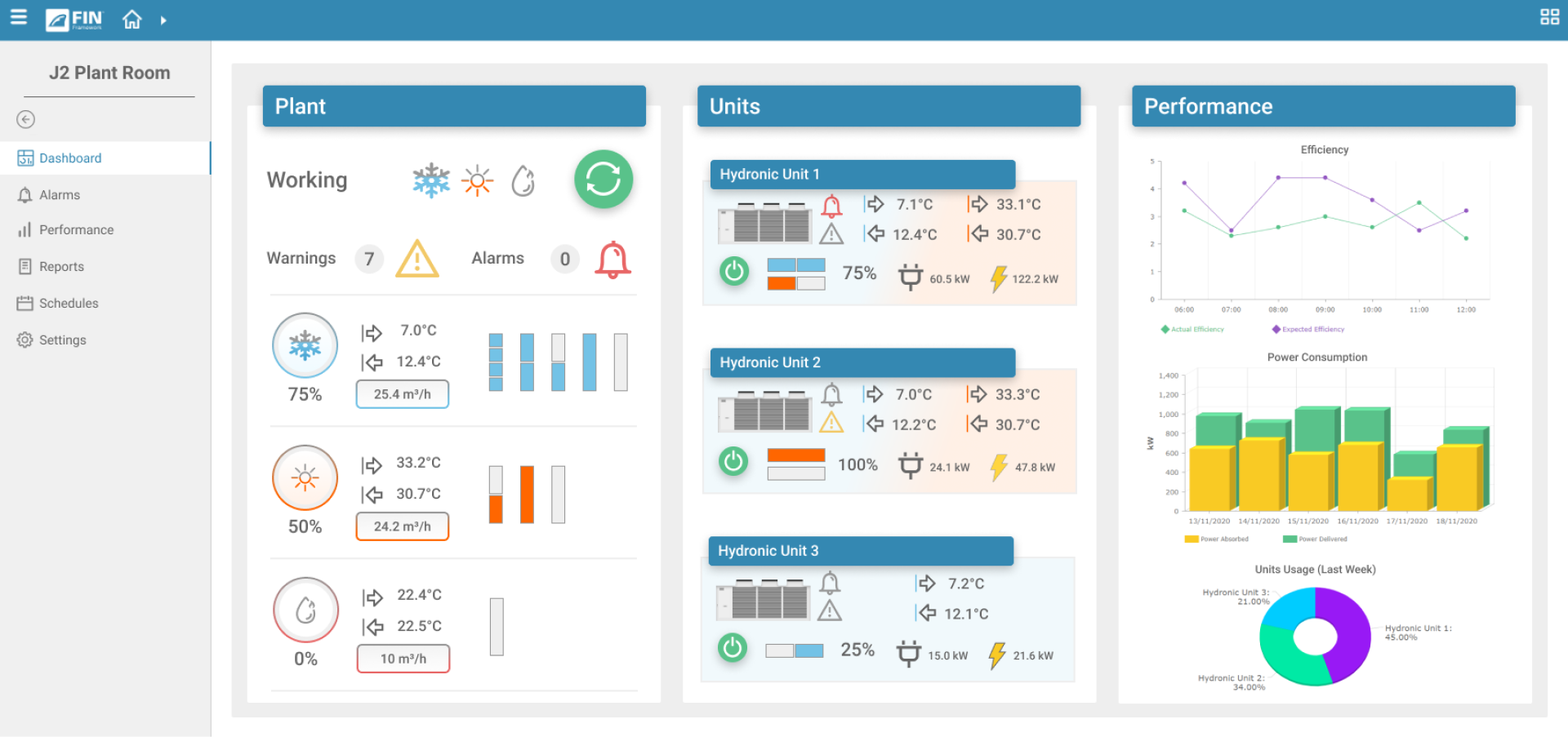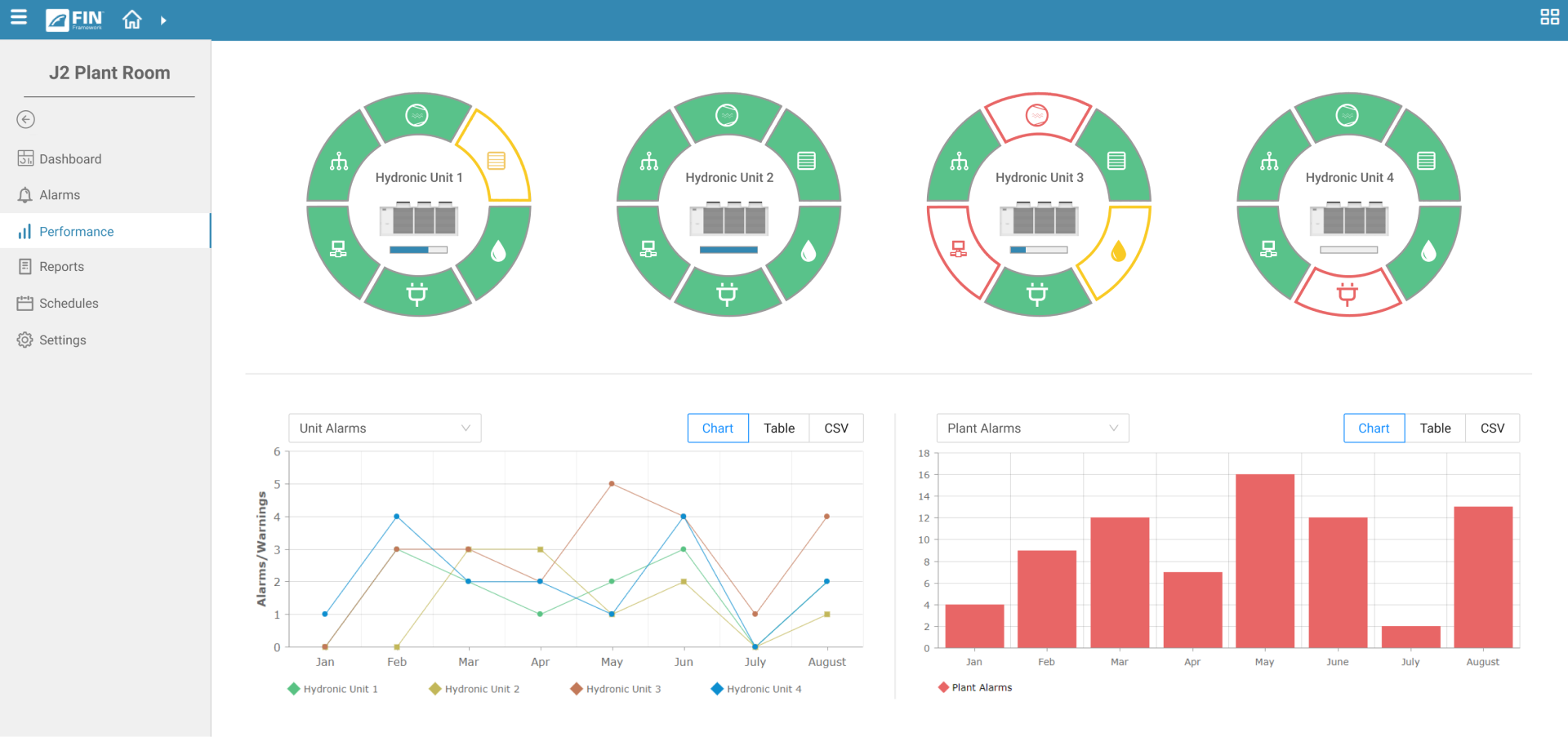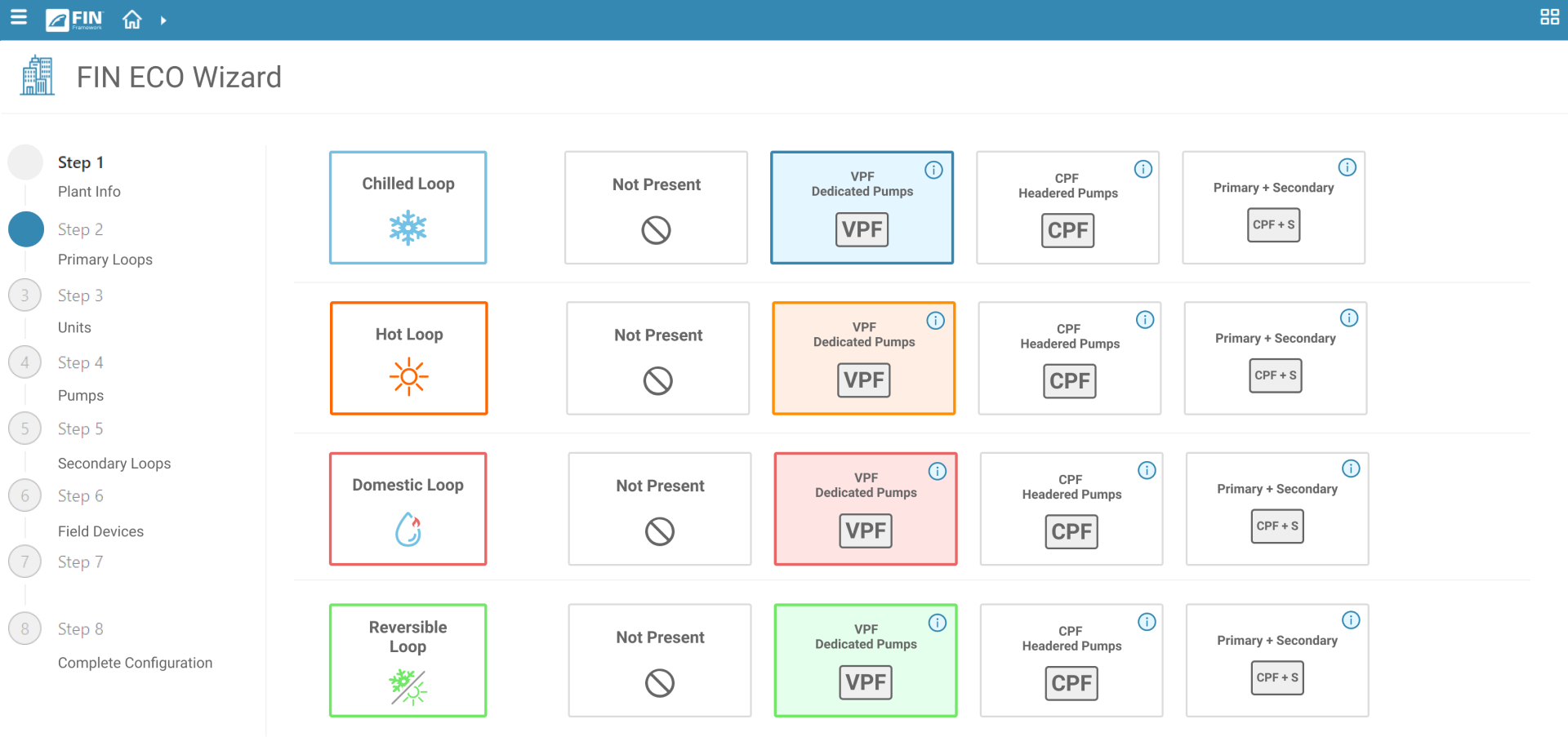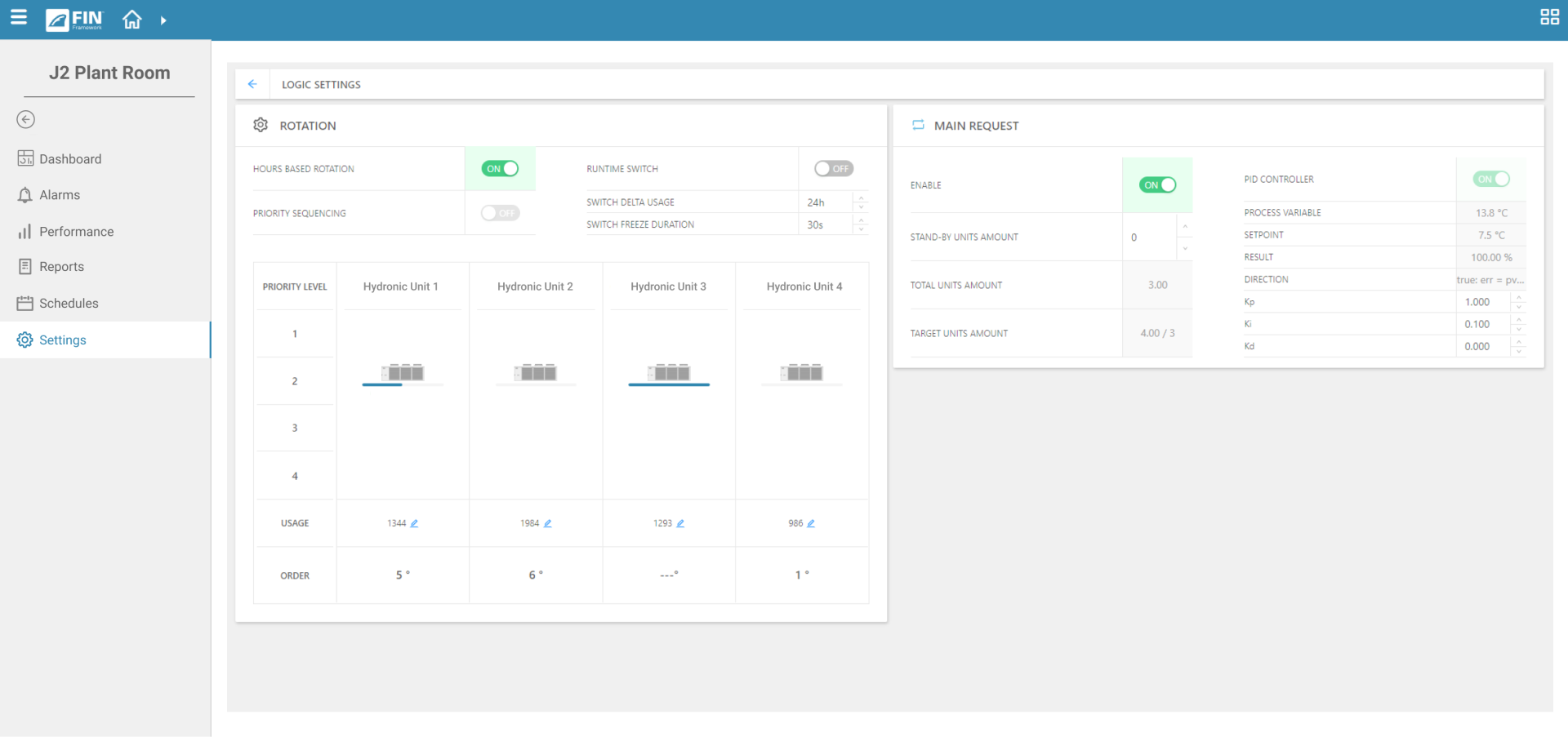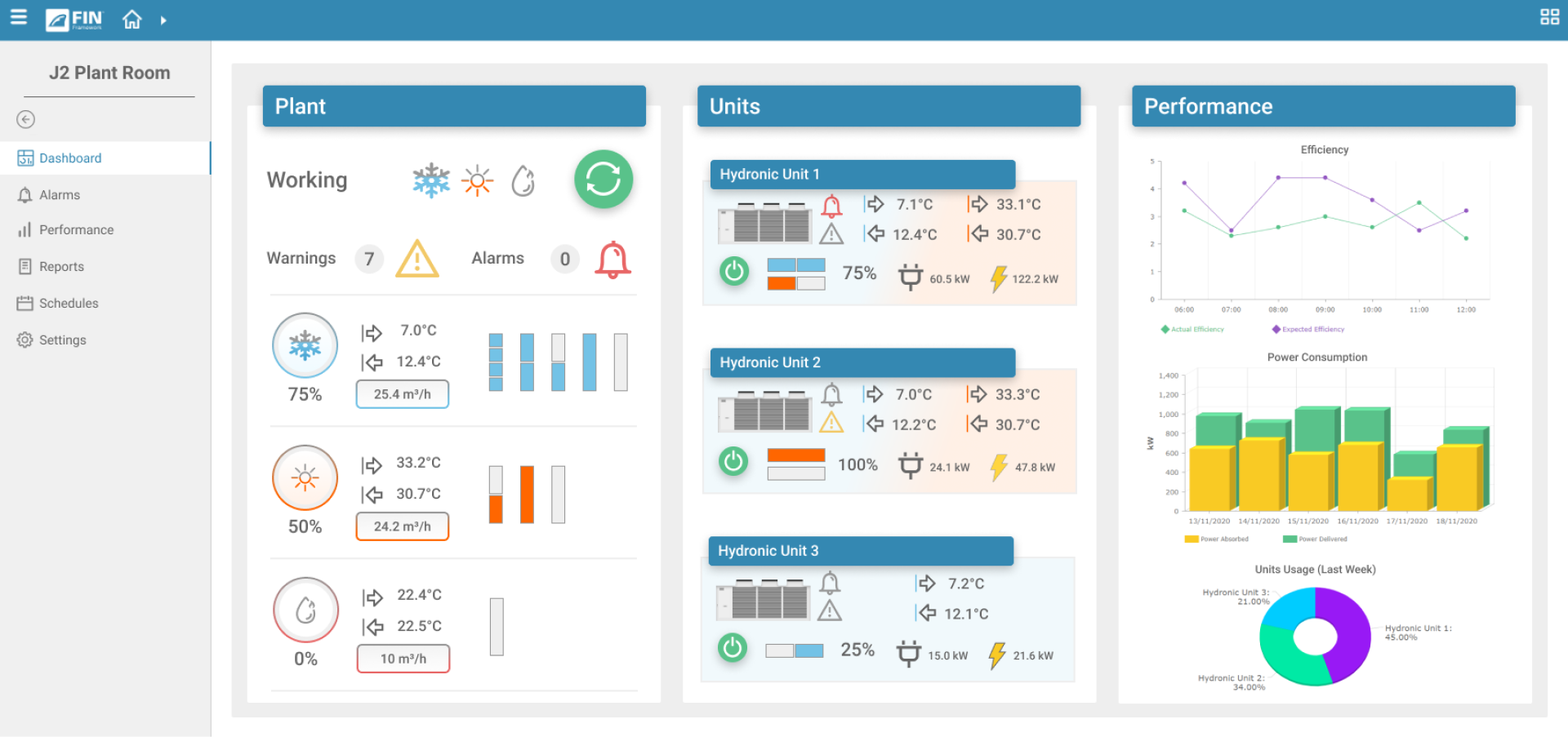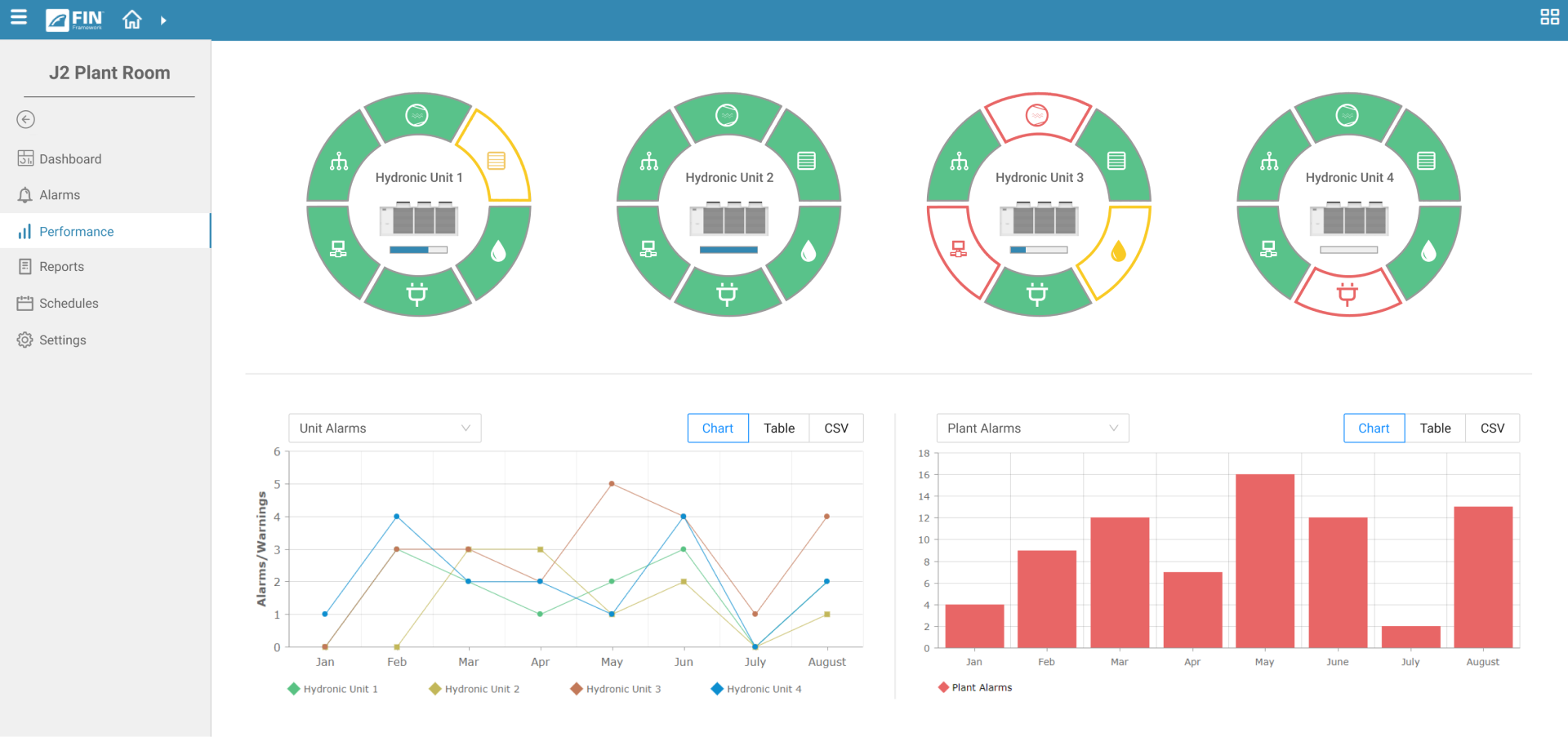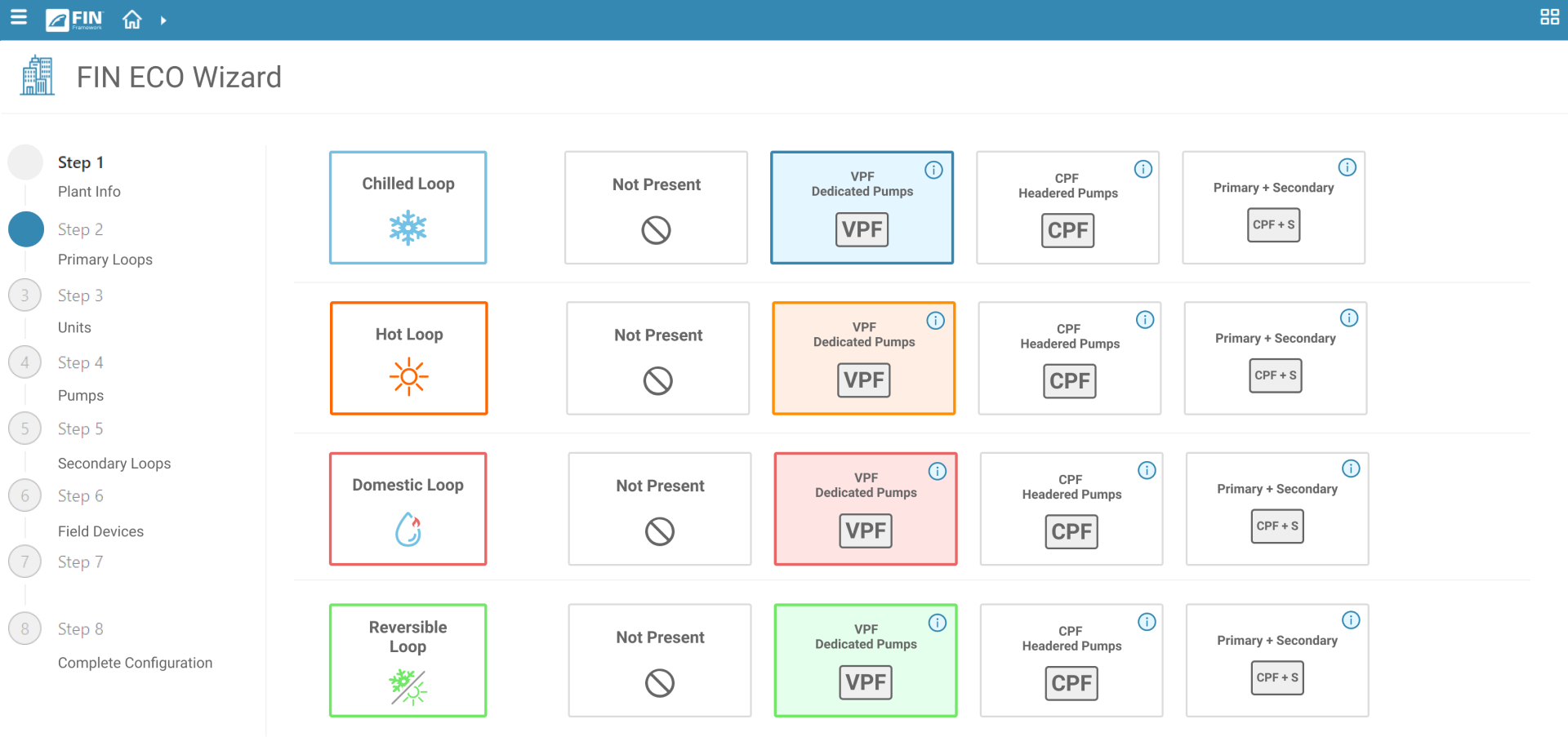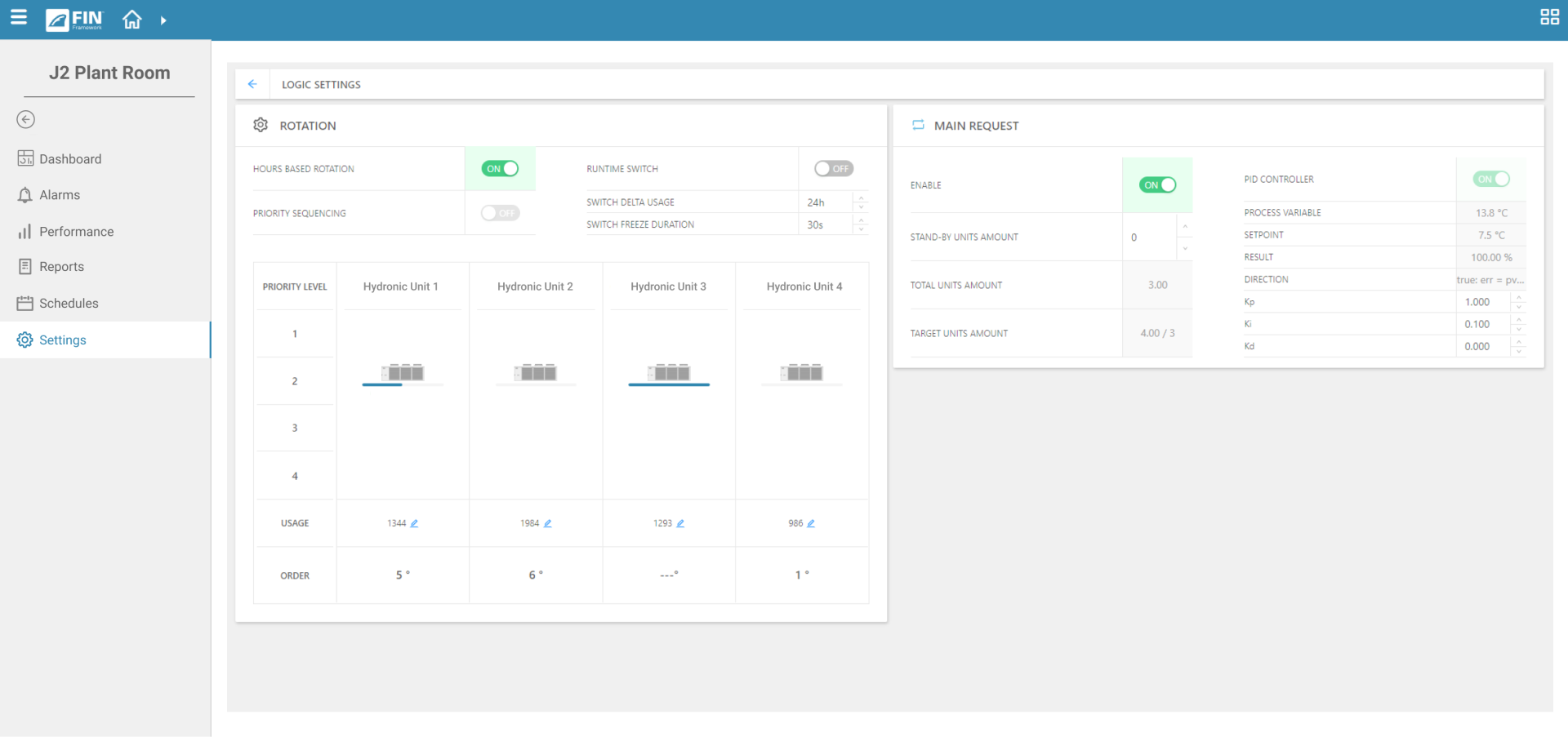 Case studies
Discover how our customers have utilized FIN Framework in different use cases
CLIVET SpA
FIN Framework (FIN) is used to enable the global maker of specialist HVAC systems to develop innovative HVAC plant and building optimization solutions.
Read more >
THE UNIVERSITY OF RICHMOND
The University of Richmond as utilized FIN Stack to connect and manage over 55 buildings across their campus.
Read more >
COSTER GROUP
J2 Innovations has partnered with Italian controls specialist, Coster Group to embed FIN Framework (FIN) into a new generation of plant and building control solutions
Read more >