FIN Framework's IP KNX Connector is ideal to provide system functionality for KNX installations including lighting, HVAC and energy metering sub-system
Take your smart building or smart equipment to a new level of sophistication by bringing the capabilities of FIN Framework to KNX-enabled devices. The KNX IP Connector for FIN provides seamless integration with KNX devices.
The KNX connector software module is able to read a KNX project file and present all the KNX points/group addresses available in an installation within the FIN open platform. The automatic configuration allows engineers to seamlessly integrate and supervise the KNX components, along with other devices and systems that use other protocols. FIN Framework acts as the global system controller and/or building automation supervisor.
As FIN Framework also supports other commonly used protocols including BACnet and Modbus, native KNX integration within a single management platform will remove a significant engineering overhead for OEM developers who routinely integrate multiple buildings protocols within complex BMS systems.

Watch our How-to guide to configure the KNX Connector
The benefits FIN Framework
INTEGRATE
FIN is an integration framework supporting multiple protocols to enable easy integration of KNX with other networks & systems using a simple plug'n'play configuration wizard.
CONTROL
FIN has an easy to use logic builder to enable creation of logic for primary equipment control as well as at system level. This is also used to create smart alarms and fault detection diagnostic (FDD) routines.
MANAGE
FIN has a comprehensive application suite for operation and monitoring of all types of networked devices and systems for a wide range of applications, from small and simple to very large and complex.
ANALYZE
FIN is based on a fast database optimized for time series data processing and analytics, and includes modules and an open framework for analytics. FIN natively supports the Haystack tagging and data-modeling open standard.
VISUALIZE
FIN includes apps to enable easy creation of custom dashboards, and building & equipment graphics, with highly intuitive navigation which work responsively on mobile devices. Also apps for generating custom reports, such as for tenant billing, and document management.
CONNECT
FIN provides secure edge management via the Edge2Cloud app and web portal, which uses AWS to provide easy to set-up, fully encrypted remote access without requiring a VPN. Edge2Cloud also enables secure integration with 3rd party Cloud applications.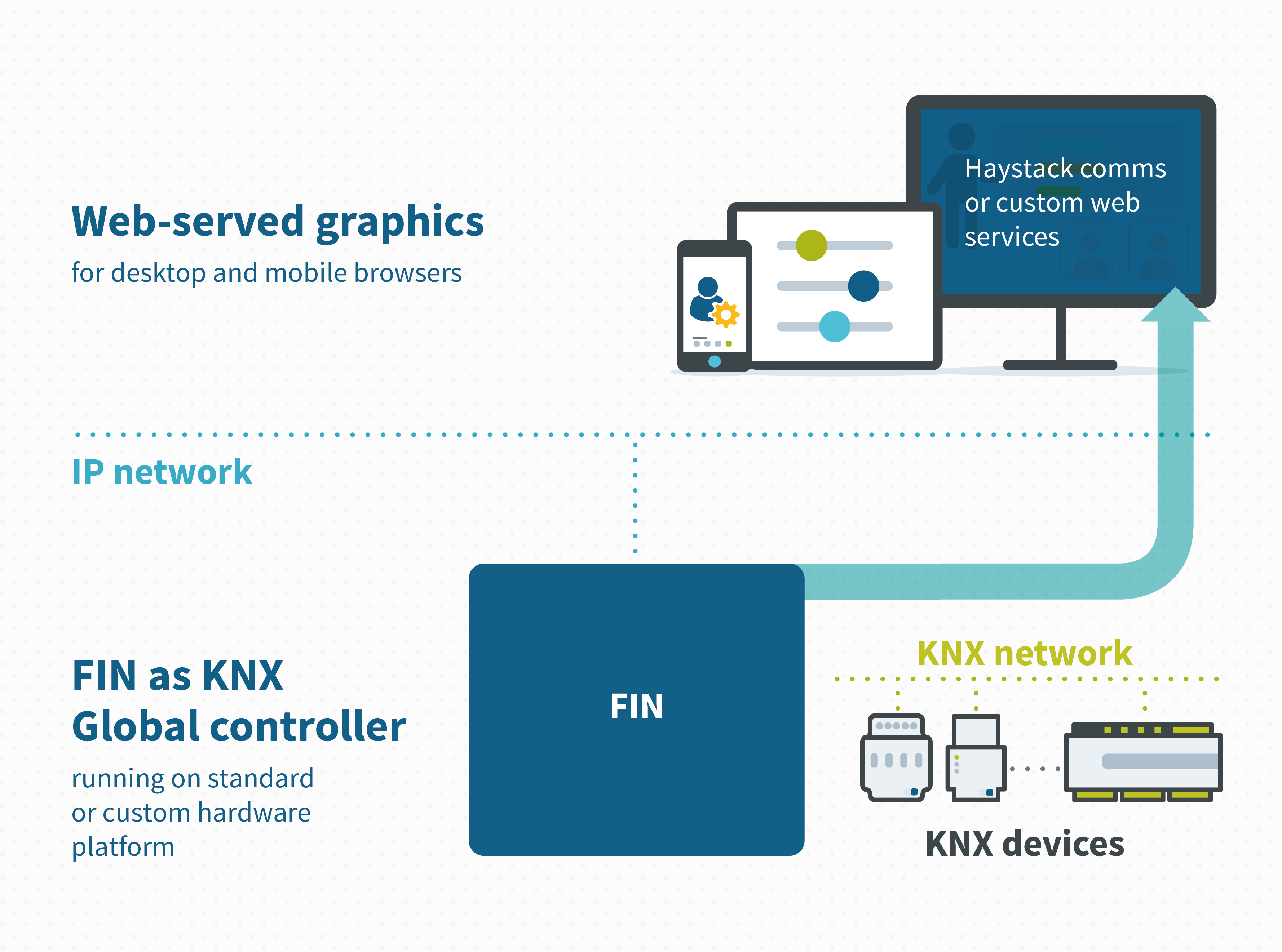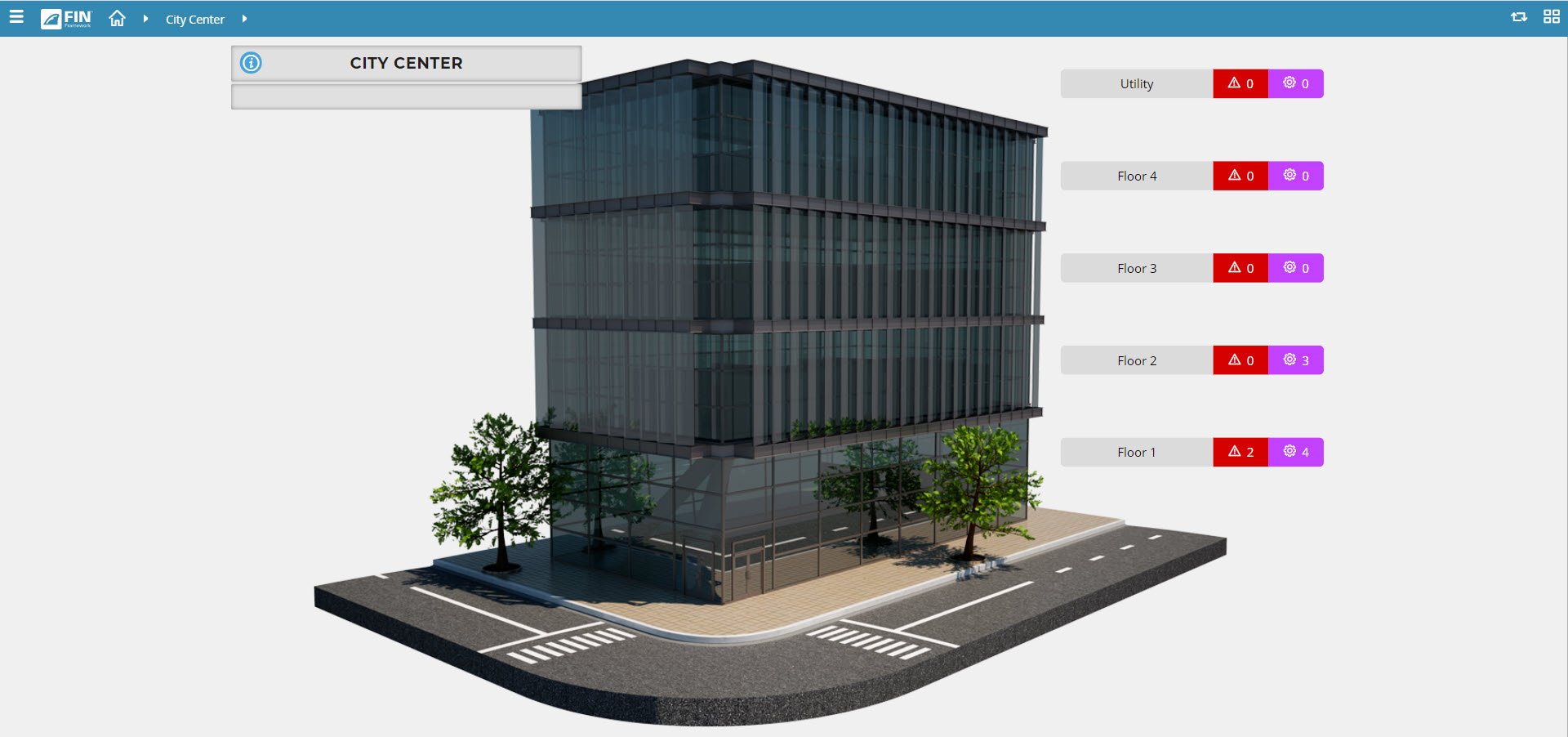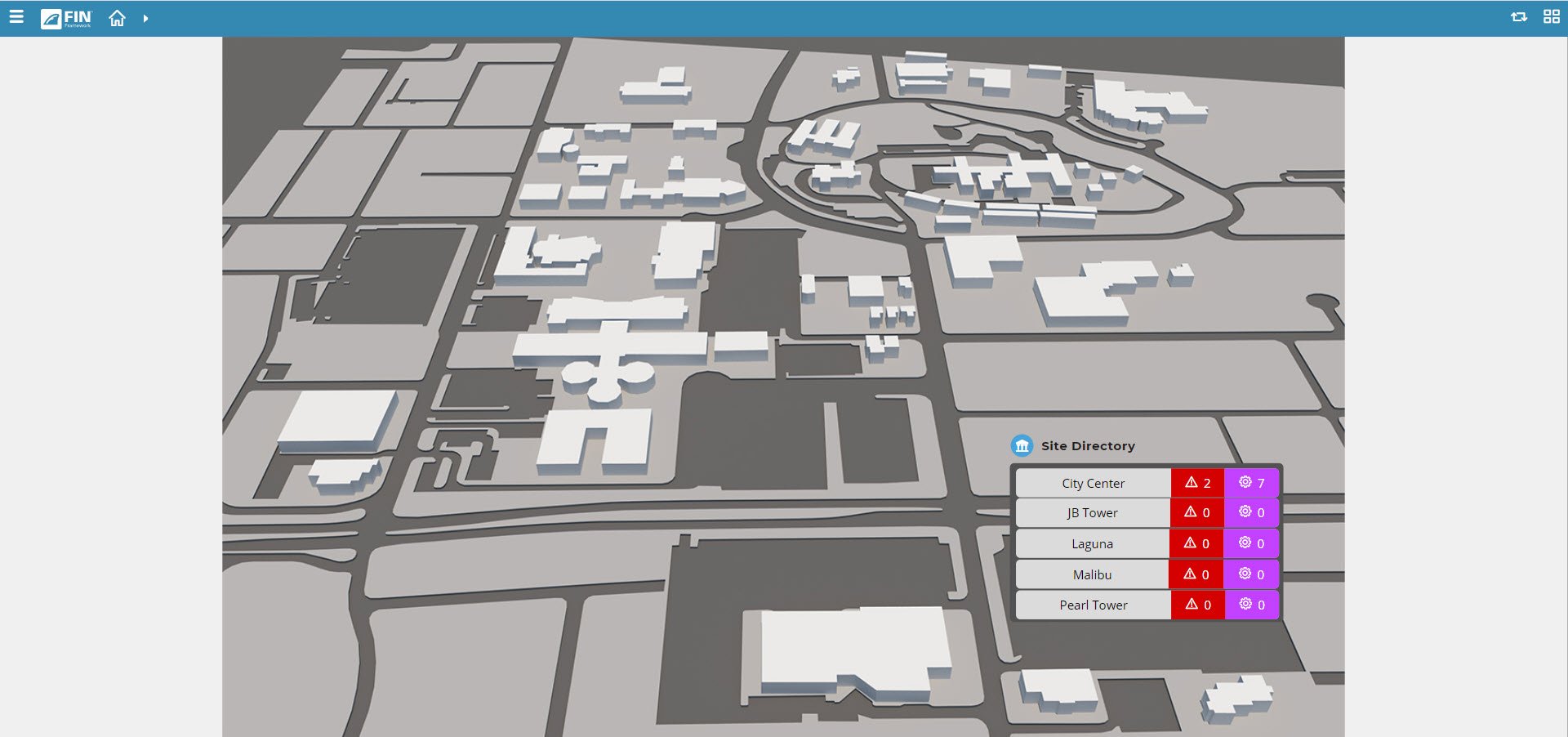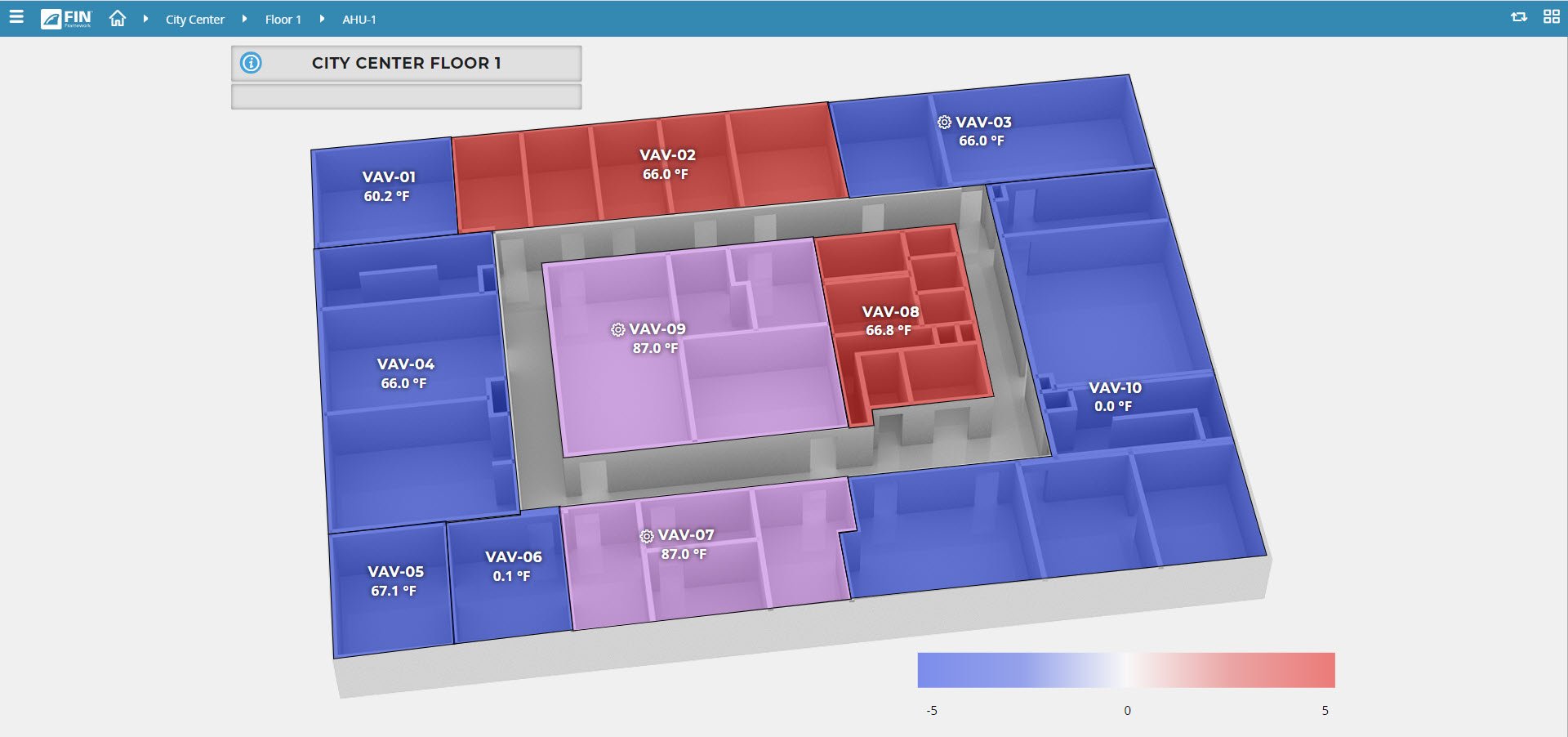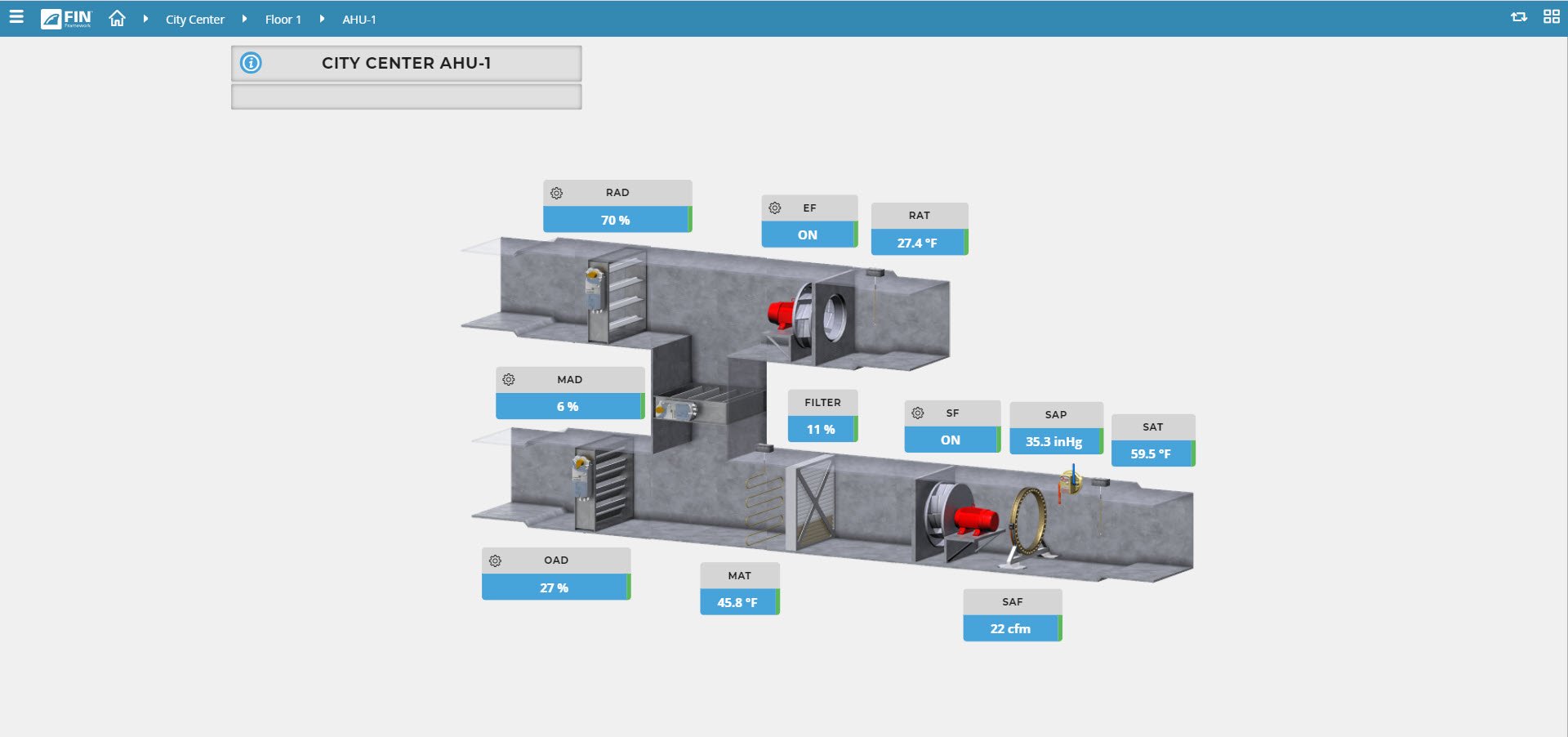 Discover FIN Framework
Get in touch with us to discuss your requirements