FIN Stack is open market software for simplified smart building management, perfect for the system integrator who wants to get jobs done faster.
Built on J2 Innovations' FIN Framework, it is an out-of-the-box building operating system that provides tools and applications that can be engineered quickly and easily. FIN Stack is only available in North America. Outside, please contact one of our OEM partners for advice.
The benefits of FIN Stack
Built-in tools for a simplified approach
Haystack tagging
FIN Stack is built on the latest Haystack 4 standards allowing for more detailed data and a more informative interface
Web responsive & mobile-first
Created using HTML5, FIN Stack can be viewed on a laptop, desktop, tablet, or smartphone with no additional app required
Workflow tools
With the easy use of tagging, creation and implementation of interface components can be delivered quickly and easily
Template wizard
FIN Stack templates streamline the device discovery process by importing graphics, programs, and documentation at a single click
Powerful Integration
Standard open options such as BACnet, Modbus, with many advanced options (SQL, XML, REST, and MQTT)
Enhanced 3D graphics
Crisp, 2D and 3D graphic libraries that contain water-side systems, air-side systems, labs and dashboard components to bring insight into the facility
FIN Stack delivers speed and ease of integration
With a range of apps built-in such as:
Simplified
alarming
Enhanced
reporting
Increased
security
Automatically
generated graphics
Advanced
scripting engine
Revolutionary
logic control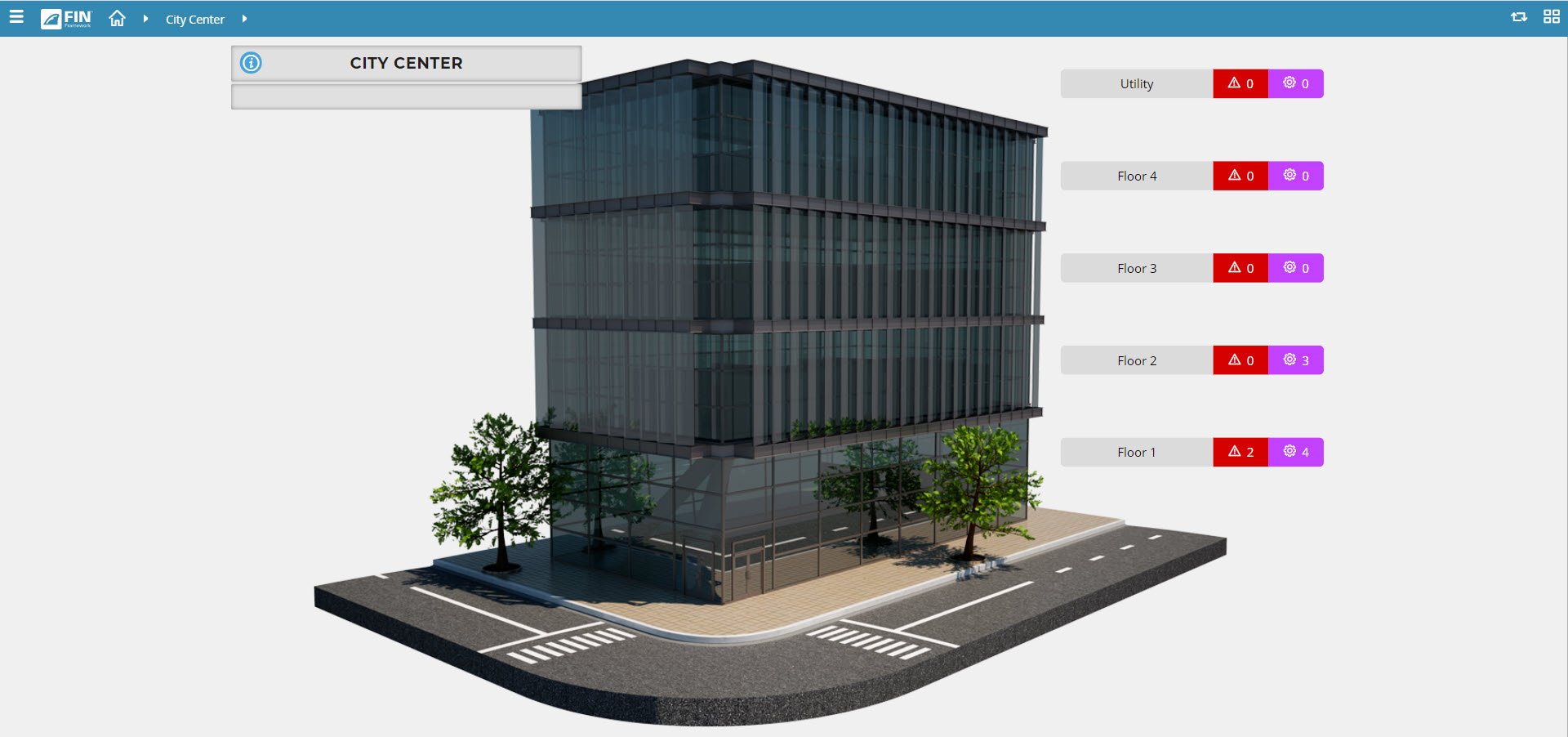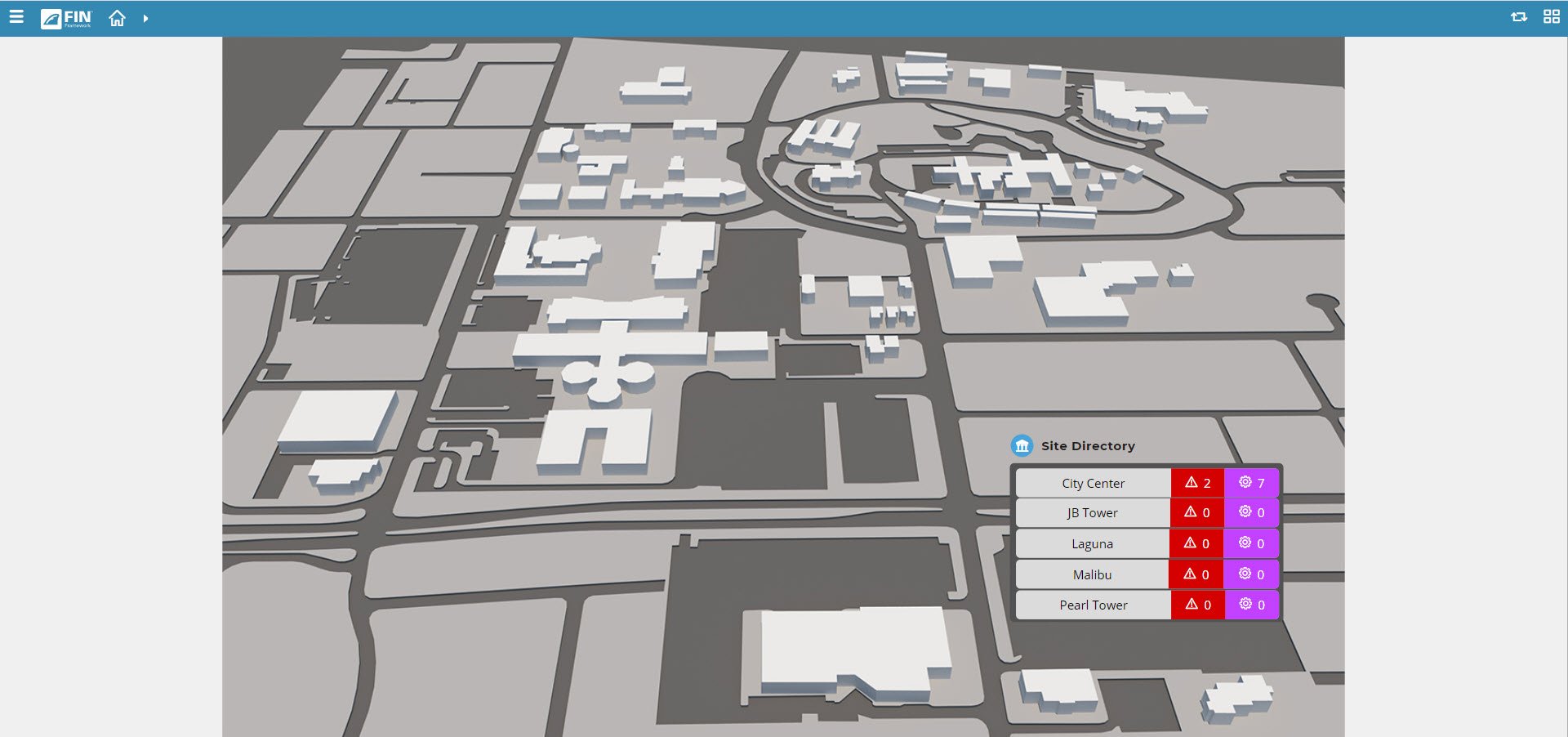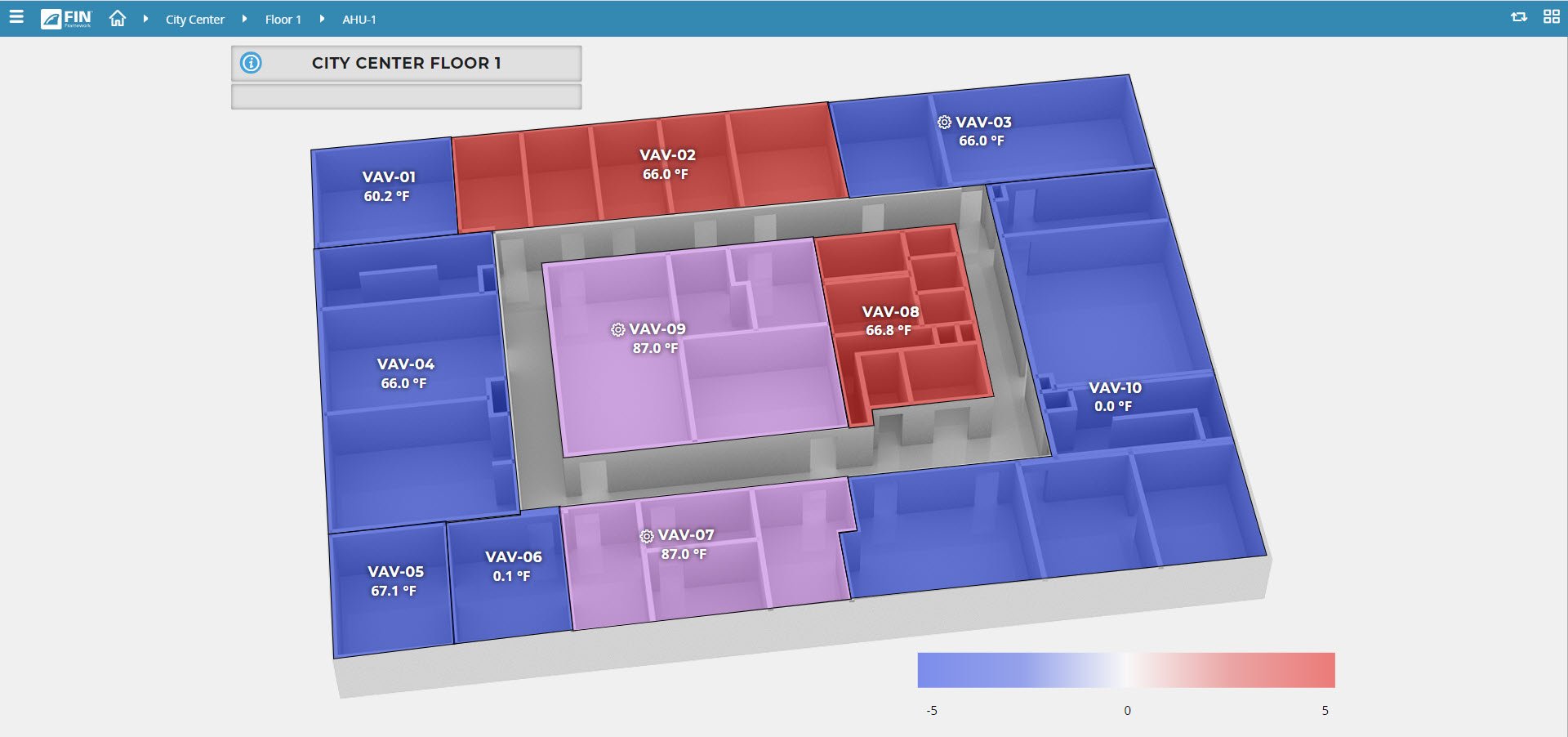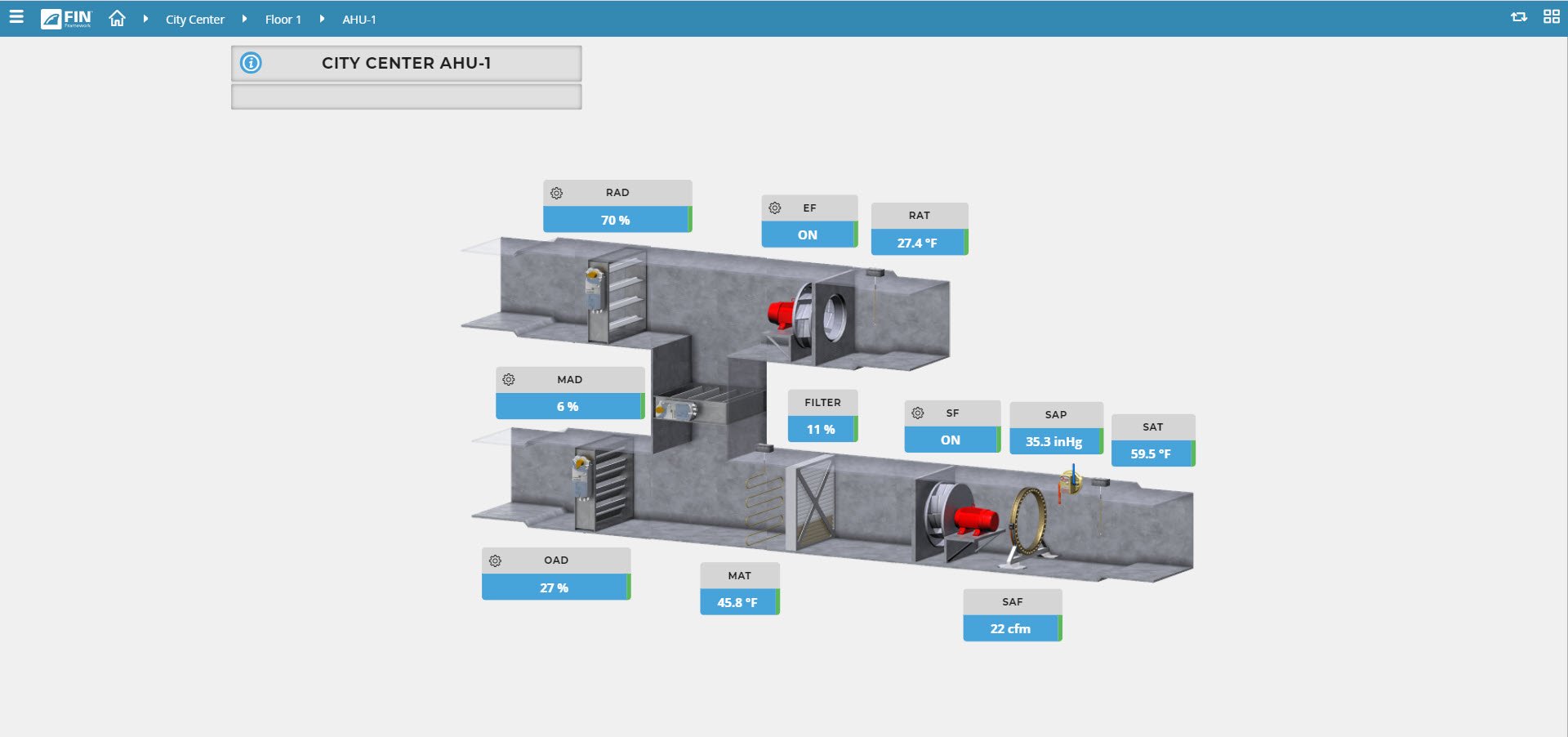 Flexible System Architecture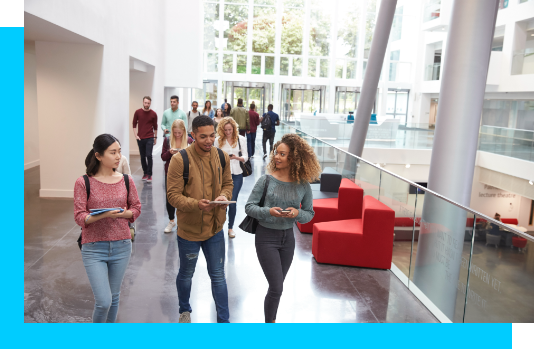 With FIN Stack you can mix and match hardware components creating system architectures to meet any job's requirements. FIN technology can live at every level of the architecture; the edge device, global controller, server, and even the cloud! With a variety of FIN Application Server Platforms (FASP), you have one technology that provides a unifying toolset for all your solutions!
Migrate with FIN Stack! Out with the old and in with FIN - now with 25% off!
If you or your customers need to upgrade and migrate building automation software from an end-of-life product, FIN Stack is the solution for you. And it is easier than you think. With exceptional graphics, simple user interface, mobile-first UI and state-of-the-art Edge2Cloud technology, migrating to FIN Stack is easy.