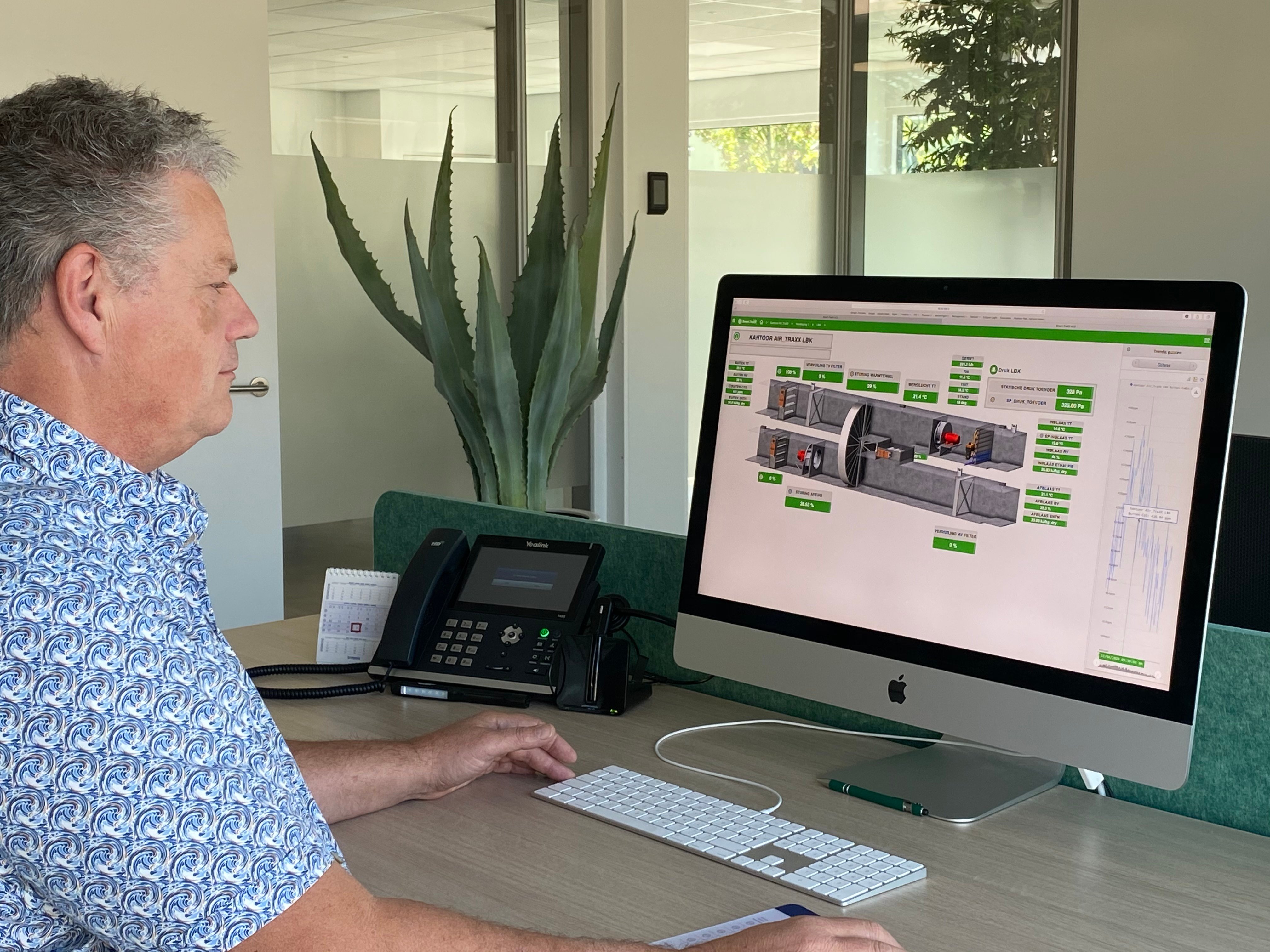 J2 Innovations, the developer of easy to configure and use software for managing buildings and IoT applications, has partnered with
Air-TraXX BV, an experienced Dutch controls business to supply and deploy its FIN 5 Framework technology under the Smart-TraXX brand.
Tailored to the needs of the Dutch market and particular requirements of Air-TraXX, Smart-TraXX is a software suite which provides monitoring, control, scheduling, alarming, visualization, integration, and analytics capabilities that can be easily customised and incorporated into building control systems.
"We are very excited by our partnership with J2 Innovations and the Smart-TraXX solution," comments Frank Smit, Managing Director of Air-TraXX.

"This software framework enables us to bring better tools and develop more innovative applications for our clients. It saves time and means we can quickly engineer a building control system at a lower cost, allowing us to do more work and provide a better turnaround and value for our customers."
Smart-TraXX is deployable on multiple platforms - from Linux based edge controllers to servers and hosted in the cloud. It includes a comprehensive control engine with an easy to use configuration UI that supports line by line, function block and state machine control logic options. Smart-TraXX is also intuitive to navigate with a simple user interface that generates a fast build-up of 3D graphics and is easy to work with in a consistent format on different operating systems and devices, such as, mobile phone, iPad or desktop.
The FIN architecture behind Smart-TraXX is the only platform for building automation and IoT that is fully based on the use of semantic tagging and data modelling. It natively supports the Project Haystack open standard for defining and communicating building related data across multiple instances. The software is designed to encourage collaboration with the Haystack community and seamlessly supports add-on applications, such as, automated analytics. Most recently, J2 Innovations has added more open APIs to help OEMs, System Integrators and developers further extend the framework, as well as improving the connector framework to make it even more open for third party system and device integration.
"Our strength is to offer complete solutions to our clients", concludes Frank Smit.

"Smart-TraXX helps us deliver on this commitment to our clients and will make us more efficient and bring greater benefits to our building control clients. Air-TraXX vision for buildings is to use only IP controllers, Smart-TraXX is the next generation of smart building automation".
For more information visit j2inn.com or on Air-TraXX.com.
Further details on Project Haystack can be found here
Editors notes
J2 Innovations is a fast growing, innovative software development company based in California that created FIN Framework, which is a state-of-the-art open framework for building automation and IoT applications. Responding to the market demand for easier to configure and use solutions for managing buildings and IoT applications, the J2 Innovations team have been laser focused on usability and automating what were previously labour-intensive engineering tasks.
Based in Etten-Leur, near Breda, Air-TraXX BV was founded in 2006 and has considerable experience in all aspect of HVAC system design and installation.