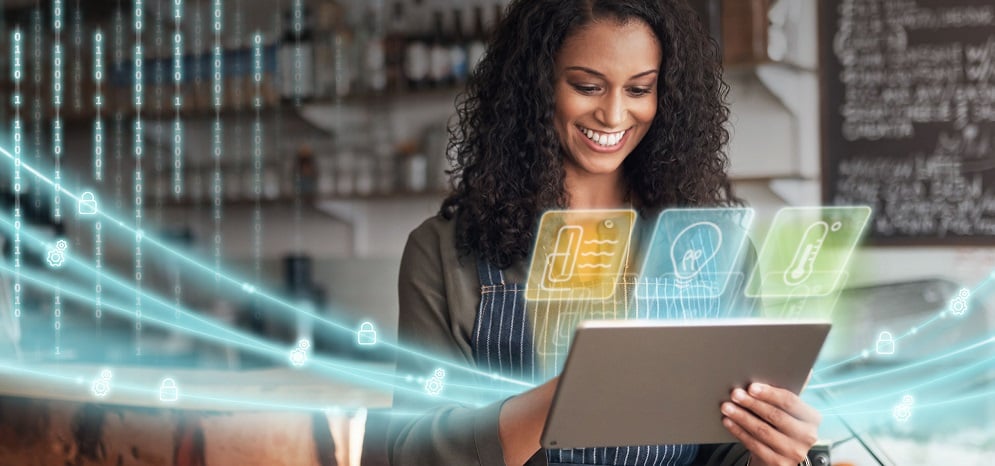 J2 Innovations, a Siemens Company, unveils the entry-level FIN microBMS, a compact feature-rich building management software package enabling our OEM partners to deliver easy to install solutions for small to mid-sized buildings across multiple sites.
J2 Innovations, the developer of the easy-to-configure and use software platform for building automation and IoT applications, FIN Framework (FIN), has today launched the FIN microBMS, a compact feature-rich building management system for the management and support of small to mid-sized buildings across multiple sites. The entry-level FIN-based system is a powerful simple-to-use plug-and-play solution for efficient building management that has removed much of the complexity and cost found in many of today's BMSs from building control specialists.
"The driving force behind the development of our first microBMS had been the obvious lack of options in the market for managing smaller scale building environments," explains Jeremy Wolfe, VP Sales Americas at J2 Innovations. "This isn't a pared-down version that has compromised on functionality, the power of FIN Framework delivers a fully-featured versatile solution that is simple enough for installers [non-specialists] to configure and use yet offers high levels of automation and integration – engineered properly, the best things do come in small packages."
Users can monitor, control and visualize all the operational and energy assets such as HVAC, lighting and security systems inside a building or buildings across numerous sites to optimize the comfort levels, safety and energy efficiency. A dashboard flags the status or health as well as maintenance requirements of all the connected devices while trend monitoring and utility metering are reported by the system. Plug & play simplifies the installation of any preconfigured hardware solutions.
Natively built for tags and support for the Project Haystack 4 open standard FIN provides an intuitive user-experience with intelligent data-management, analytics and simplified workflows. J2's latest Edge2Cloud capability provides operators with a secure remote connection to the microBMS for accessing building data, servicing and upgrading of the system.
Further to this Chris Irwin, VP Sales EMEA states: "The Energy Performance of Buildings Directive (EPBD) has boosted the energy performance of buildings across the EU and recent amendments have now made BACS mandatory for certain-sized buildings i.e. in the small-medium and simple category. The microBMS meets the requirement of providing more sophisticated automation to help save energy and money."
Irwin continues: "In the future all commercial buildings will be connected with intelligent controls. This shift towards smarter controls makes the microBMS ideal for multi-site operators or electrical and mechanical contractors working on restaurants, local authorities, small offices, leisure sites and small retail premises."
For more information about FIN Framework visit www.j2inn.com
About J2 Innovations
J2 Innovations is a fast growing, innovative software technology company based in California. They are the creators of the FIN Framework, a state-of-the-art open framework for building automation and IoT applications. J2 Innovations is a wholly owned subsidiary of Siemens AG, operating as an independent legal entity.
About the FIN Framework
FIN is a next-generation software framework for building automation and IoT applications. FIN provides features such as monitoring, control, alarming, scheduling, visualization, reporting, integration, and analytics. The FIN Framework offers OEMs, System Integrators, and end user solutions that are faster, easier, and better.