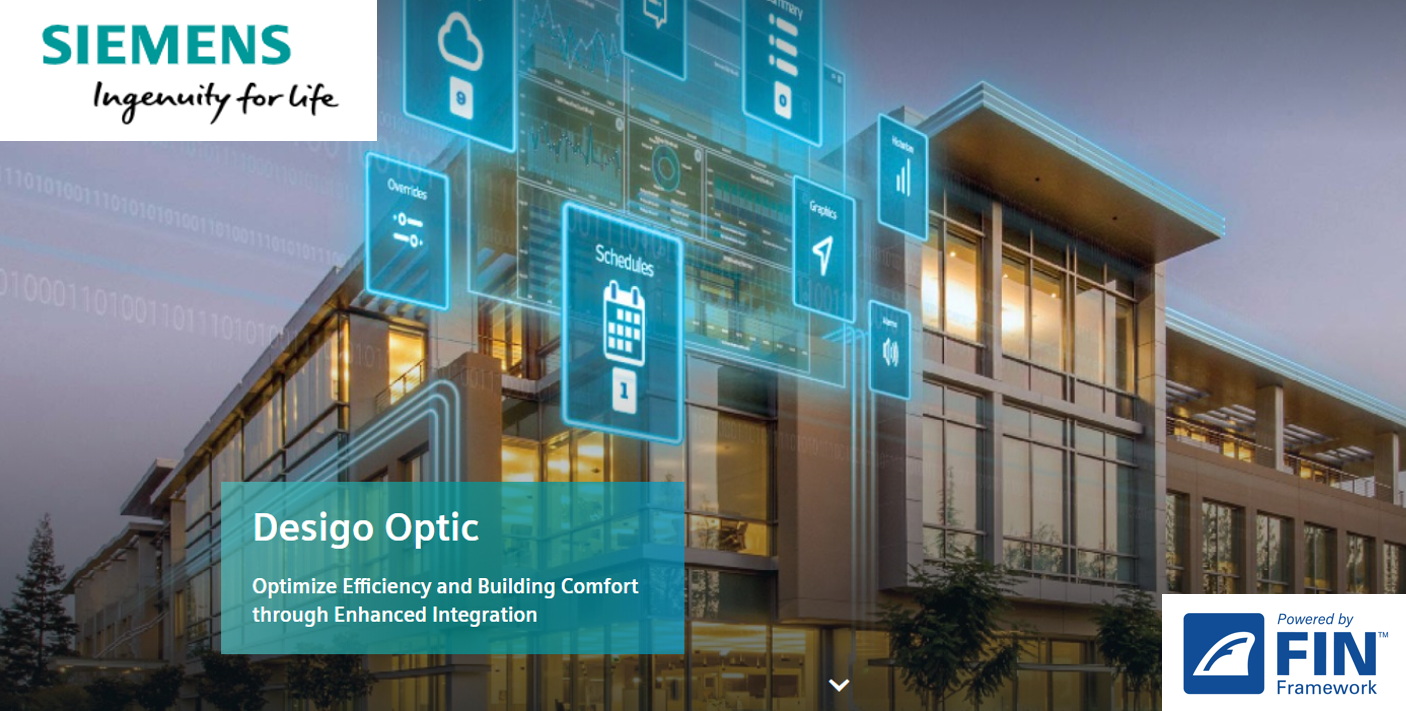 FIN Framework is an open and state-of-the-art technology enabling J2 Innovations' OEM partners to bring best-in-class products to market in the field of building automation and IoT. This is demonstrated by our partner Siemens, who have recently launched their new Desigo Optic supervisory solution, based on FIN Framework.
Siemens recently launched Desigo Optic in the North American market, offering their Talon dealer network the FIN Framework-based supervisory software to complement their range of BAS controllers and devices.
Desigo Optic, Powered by FIN Framework, provides a highly-efficient building automation solution with enhanced integration across numerous third-party systems. With Project Haystack semantic data models and tagging features, Desigo Optic offers better workflows for integration, creation of graphics, trend analysis and overall building management. It's built for small to medium-sized buildings, but scalable to grow with the building and property portfolio's needs.
Desigo Optic offers the latest in automation software:
State-of-the-art User Interface based on mobile first strategy, fully based on HTML5
Based on Haystack 4 tagging and data-modeling, an open source data standard
Custom views and dashboards are easily created
Greater engineering efficiency through templating technology
Supports major protocols, including BACnet, Modbus, nHaystack, SNMP and OPC
Connector framework makes it easier to adopt new protocol integrations
Visit the Siemens Desigo Optic page to learn more.
If you would like to learn more about FIN Framework, have a look at our articles and video resources.
To learn more about Haystack tagging you can see an overview here.