Create a Note (Tool)
There are many situations where leaving a note can be extremely useful, especially when there are multiple users involved.FIN Stack offers quite a few ways to add and review 'notes' across a server. This week we go over one of those options called the "Create a Note" tool which is a quick and easy way to create a note while viewing your database.

How It works:
The 'Create a Note' tool can be found in the DB Builder, and becomes available as soon as any equipment are selected. Once the tool is fired up, a settings window will appear allowing you to name the note, add a description, and then select which user you'd like to assign it to. Once the note is created, it can be viewed through the notes app, or anytime someone views that equipment. Notes can be viewed in the mobile version as well, making it that much more handy and useful to have!

Pay off:
Set a note on an equipment without having to switch over to the notes app
Notes can be viewed in the mobile app
Notes can be assigned to specific users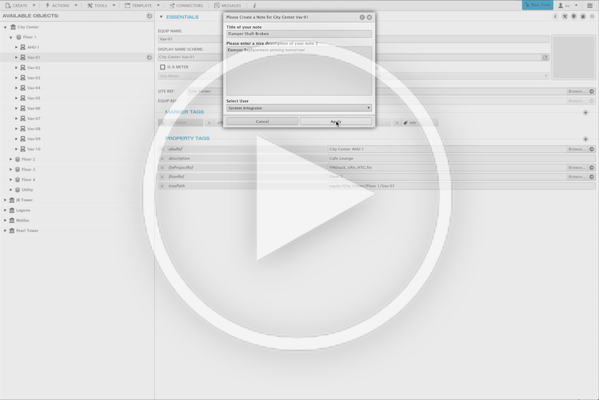 Want to see more videos? Subscribe to our FIN Weekly Mailing List or to our FIN Stack Youtube Channel.



Christopher Simonian
Chris has been with J2 Innovations for over 8 years and is an active part of the J2 Innovations Technical Support Team. Along with providing technical support, Chris also creates How-To-Videos, helps with licensing and orders, and provides a variety of professional services. Having hands-on experience with customer needs and the software itself has greatly contributed to the making of our J2 Innovations How-To-Videos.