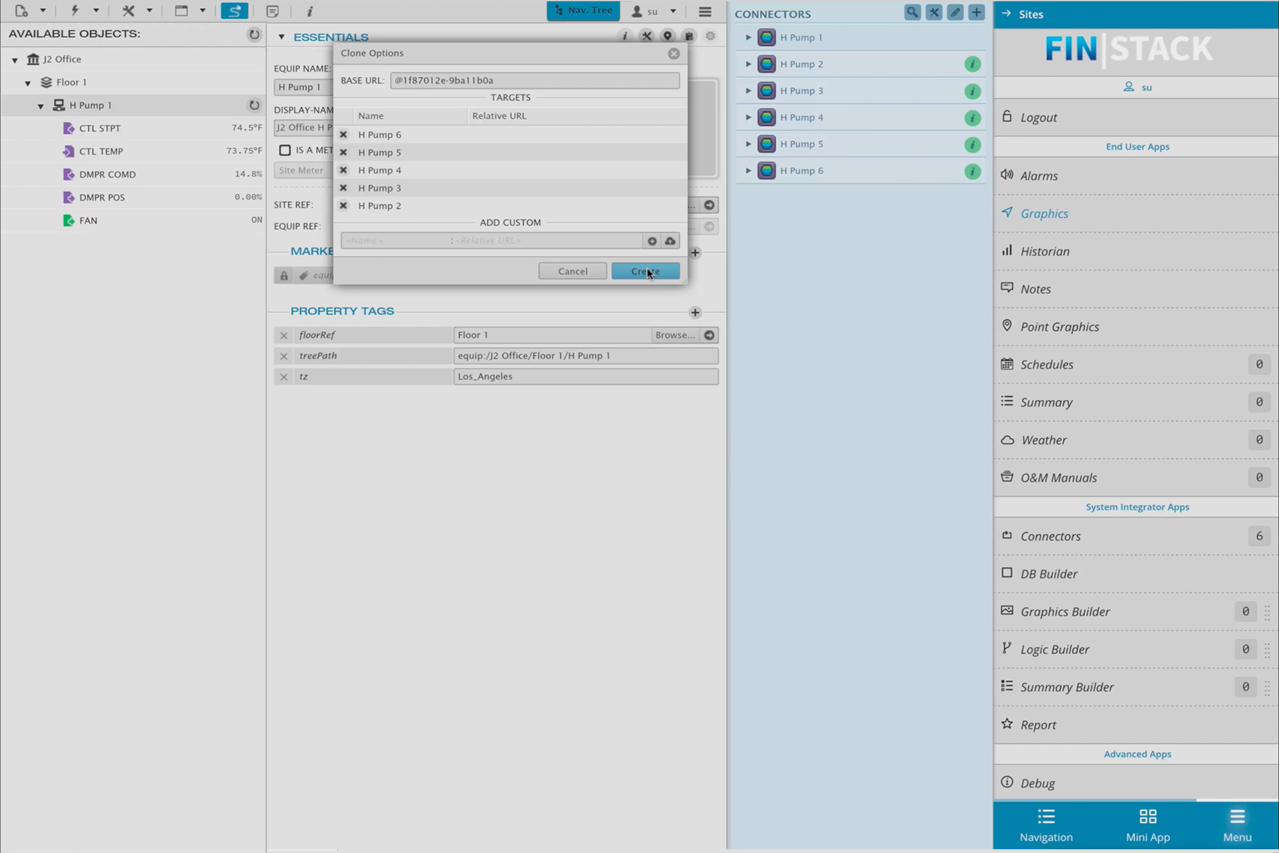 FIN Stack 4.0 - DB Builder - Clone Equipment Tool
With FIN 4.0 we've added several tools to make tagging your database even easier. One of those tools is the 'Clone Equipment Tool'. By utilizing this tool, users can simply bring in one of their unique equipment & its points, tag them to perfection, then clone those same exact points, tags & settings to every other equipment of the same type.
How it works:
So let's say you have 50 VAVs that are all typical of each other. Start off by bringing 1 of those 50 equipment into the DB Builder. This one will be considered the 'template' equipment that we are going to clone the rest of them off of. Proceed to tagging the VAV and all of its points to perfection. This includes setting up histories, actions, units, and everything along those lines.
Once your done setting up the VAV and all of it's points, the next step is to open the Clone Equipment Tool, drag in the remaining 49 VAVs and hit the 'Okay' button.
As soon as you hit okay, the tool will take your original equipment and clone those same exact points, tags and settings to all of the other selected equipment. Not only will it clone the points, tags & settings over, but it will also retain that equipment's unique connector information so that all of VAVs points end up referencing the correct connector path.
Pay off:
FIN Stack automatically does almost all of the work for you. Below are just a few benefits of creating a site graphic using the Graphics Builder:
Save Time & Labor: Instead of tagging each and every equipment one by one, you now make one perfected equipment (per unique equipment type) and clone it to the rest of them, saving you a huge amount of time and labor when it comes to tagging.
Relative Equipment: Since all of your unique equipment types now share the same tags, relativizing your equipment will be a piece of cake. This payoff runs deeper than just folio or tag searches...it actually effects nearly everything you do in FIN Stack! (Alarm, Logic, Graphics, Summaries, Schedules, etc.)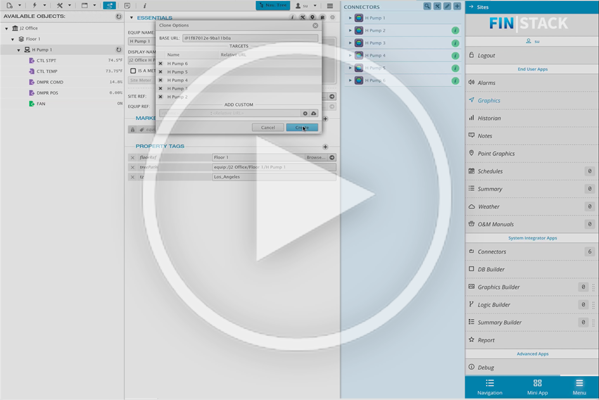 Subscribe:
Want to see more videos? Subscribe to our FIN Weekly Mailing List or to our FIN Stack Youtube Channel.