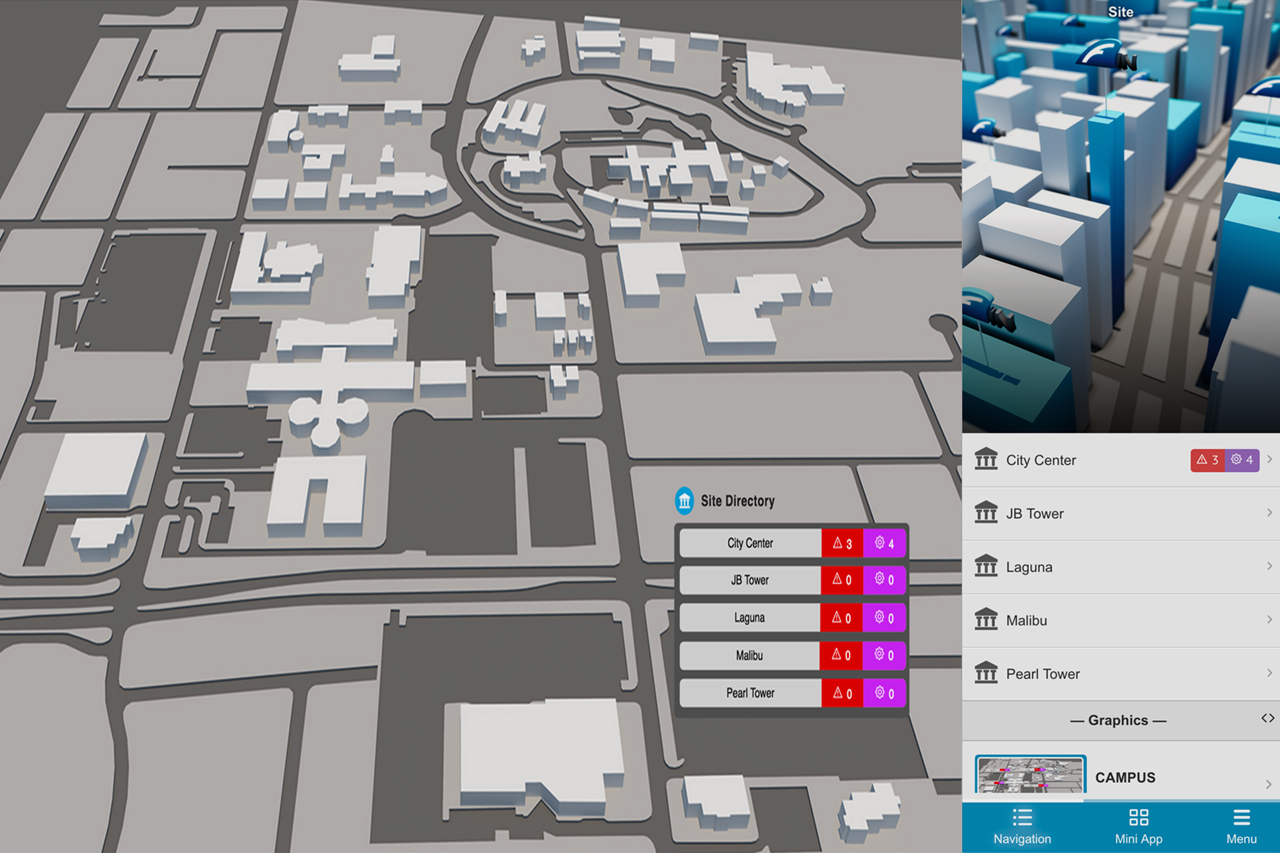 FIN Stack 4.0 - Graphic Builder - Top Level
This week's article will be dedicated to showing users how to create and setup a 'Top Level' graphic in FIN Stack. A Top Level graphic can be any type of graphic you'd like it to be (ex: a splash page, a dashboard or simply an overview of all of your buildings) and is the default graphic that shows up when a user first logs in.
How it works:
Since everything in FIN Stack is context sensitive, the first thing you'll need to do is make sure you are at the highest level of your navigation so that there is no specific context. Once the graphic builder is launched, a wizard will appear allowing you to name the graphic and select which 'sites' will be automatically included in the graphic.
After you've completed the wizard a new graphic will be created allowing for you to open and edit the content. As soon as you open your new graphic to begin editing, you will notice that Alarm Status Labels representing each selected 'site' have already been created. All you have to do is bring in your overview image and draw out a poly's to represent each sites and you're done!
If you want this to be your default graphic you can simply go to your graphics app and select your new graphic to be your top level graphic and you're done!
Pay off:
FIN Stack automatically does almost all of the work for you. Below are just a few benefits of creating a site graphic using the Graphics Builder:
Default Login Graphic: Every time a user (without a specific home path) logs in, they will be directed to your Top Level graphic by default.
Completes Graphic Navigation Flow: In an ideal project that has graphics for sites/floors/equip having a top level graphic is the final step in completing your "all graphic" navigation. Users can log in, and click on any site they would like to navigate to from the top level view and then dig down using only graphics via the related bubbles!
Related Bubbles (Hyperlinks & More): Clicking on any floor poly brings up related bubbles that allows you to hyperlink from your Site graphic down to any of the Floorplan graphics or view their data instantly. No extra engineering required, these are completely automatic!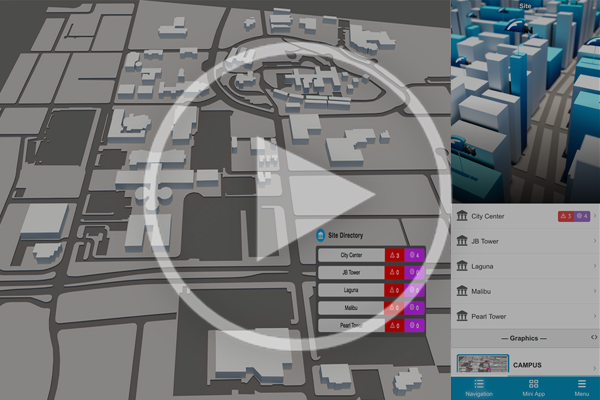 Subscribe:
Want to see more videos? Subscribe to our FIN Weekly Mailing List or to our FIN Stack Youtube Channel.