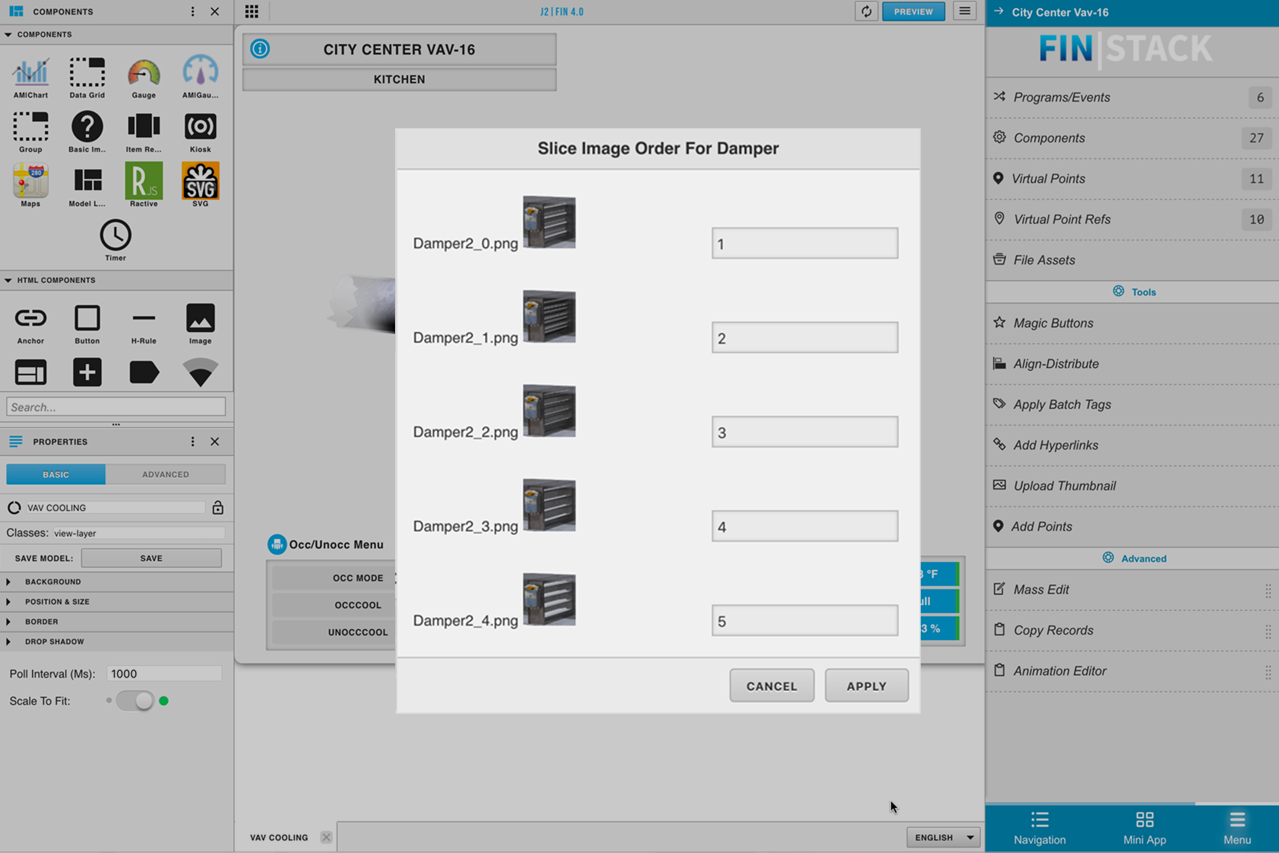 FIN Stack 4.0 - Graphic Builder - Animation Editor
FIN Stack 4.0's Graphics Builder comes with a large library of graphical components that are available to be implemented onto your graphics.
However, we also offer the ability for you to generate your own custom animation component by way of a tool called the Animation Editor.
How it works:
The Animation Editor tool can be found in the Graphics Builder edit menu in the 'Advanced' section. The tool offers you three options: New, Edit & Delete. The 'New' option will allow you to begin the process of creating a brand new Animated Component.
When creating a new Animated Component, the tool allows you to select or create a new "category" section that will determine where the new component will be placed within the Component library.
Once you've select a category, the next step is to choose an Animation Type. The available animation types are as follows: Numeric, Boolean Standard, Boolean Animated, and Enum. Numeric allows you to create an animation that works with numeric points. The Boolean Standard allows you to create an animation that has 2 images total, one for the On state and one for the Off state. Boolean Animated allows for you to upload an image for the Off state, and then upload multiple slices for the On state which will then create an animated loop. Enum allows you to select an image for each available enum state.
Once you've finished selecting your Animation type and uploading your image slices, the tool will generate a brand new animated component and place it in the for you to use whenever you need it.
Pay off:
Create your own Custom Animation Components: Allows you to create your own, fully customizable, Animation Components and have them animate the way you need it to.
Special Categories: Not only does the tool create a brand new custom component but it also creates a new special category within the Component library. This is great for storing all of your custom animated components within their own section.
Re-usable: Once the component is created it can be re-used as many times as needed since it will be saved in the components library.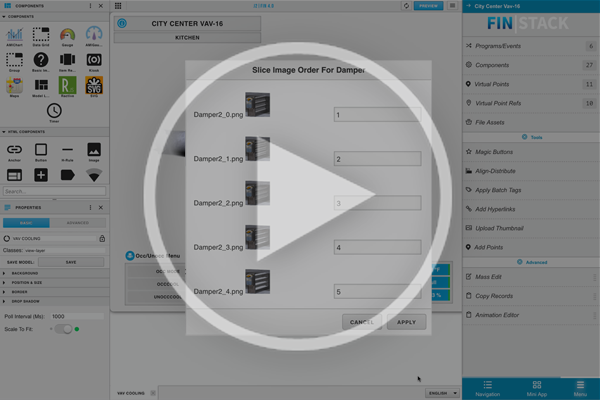 Subscribe:
Want to see more videos? Subscribe to our FIN Weekly Mailing List or to our FIN Stack Youtube Channel.