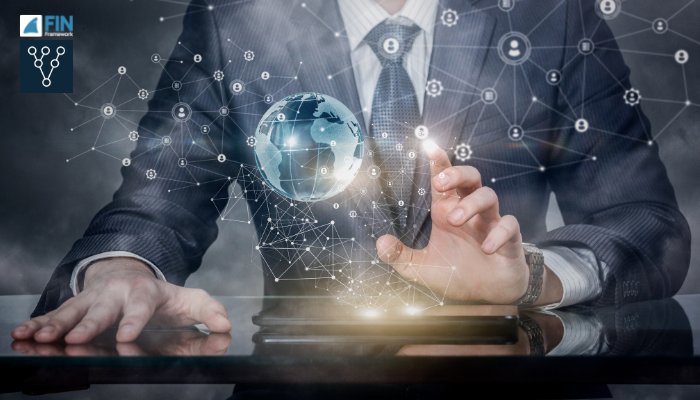 One of the biggest challenges faced by multi-site and large portfolio facility owners is configuring and managing the site level devices, regional servers, and top level data. Traditionally, multiple tools and multiple technologies were painstakingly combined to create a solution. As an enterprise deployment is scaled up, challenges increase as well.
Some of these challenges, such as the aggregation of historical data, combined alarm notification, and global user management are elegantly solved through the use of a new FIN 5.1 feature. Multi-instance Architecture is a breakthrough that provides a unified tool for configuring and managing your enterprise portfolio.
In a Multi-instance Architecture, the addition of a regional FIN 5.1 server helps manage an enterprise of sites running FIN. A new toolset within DB Builder called the FIN Network Tree enables exciting new functionality..
Proxy of Devices - The FIN Network Tree visually shows projects as a collection of devices (typically site level instances of FIN) without needing to manually connect to them separately.
Edit records - Through the FIN Network Tree, the proxied devices and their records can be modified directly.
Power tools - Many of the tools framework found in DB Builder can also be applied to the proxied devices, greatly expanding the productivity when managing multiple instances of FIN.
Drag and drop - You can now drag and drop database records to create copies and rapidly build up both site level and regional projects.
Overview of device - In the FIN Network Tree view, you can see a table of devices, CPU, Java Heap usage, storage, and alarm count.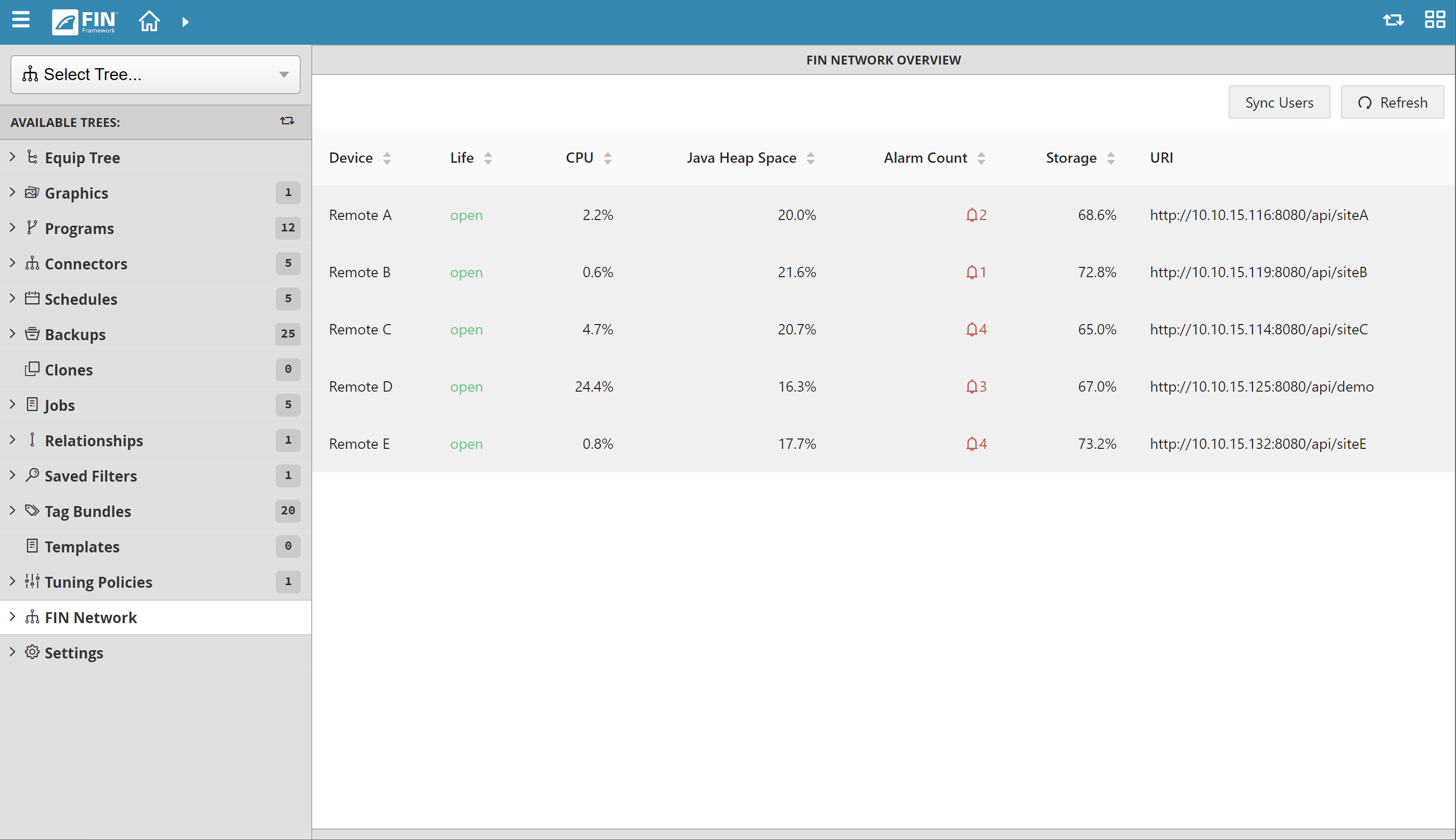 User management has also been enhanced through the use of user synchronization. The new feature allows for a parent project's users to be defined and then synchronized down to a collection of children projects. This one to many capability dramatically reduces the overhead of managing multiple users across multiple sites. Additionally, new users groups make it even easier to classify users by function and therefore making it easier to add new users as well.
Finally, the new Settings Tree in DB Builder provides configuration for scheduling backups, as well as setting up for synchronization/purging for alarms and histories. These settings can easily be copied to multiple sites across the enterprise with a simple drag and drop.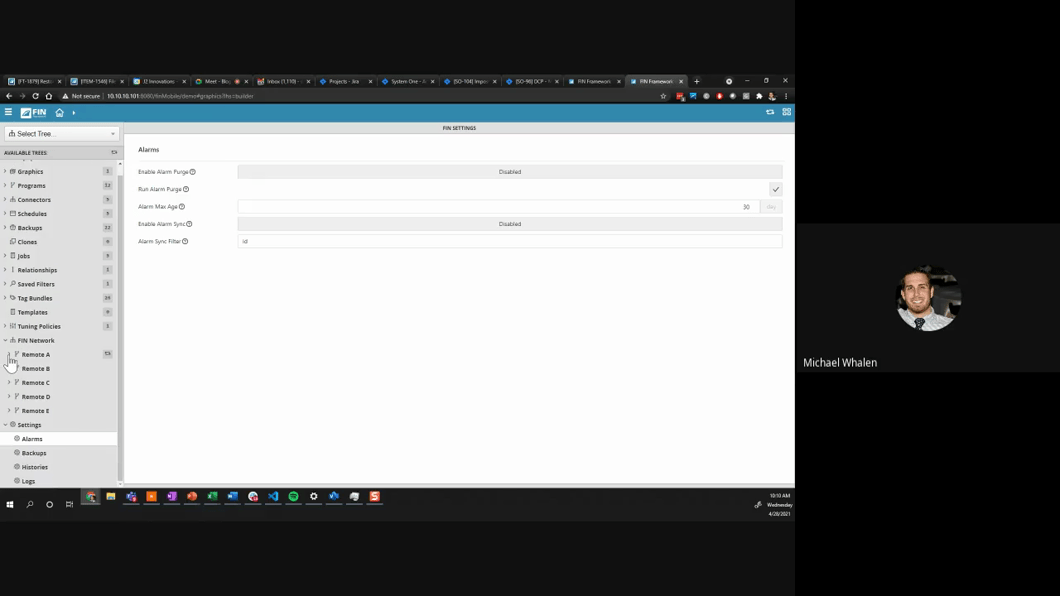 With the release of FIN 5.1, the new Multi-level FIN Architecture introduces a breakthrough in UI by providing a unified tool to make scaling and managing enterprise facilities easier.