Did you know that J2 Innovations' Edge2Cloud solution has some great out-of-the-box features that are enabled by simply connecting a project to the cloud? Typically, projects are engineered and deployed at the site (edge) to perform supervisory and control functionality and plant control. By joining a project to the cloud, additional functionality such as an enterprise map view with status indicators, pop-up key graphic view, and secure remote access are easily enabled.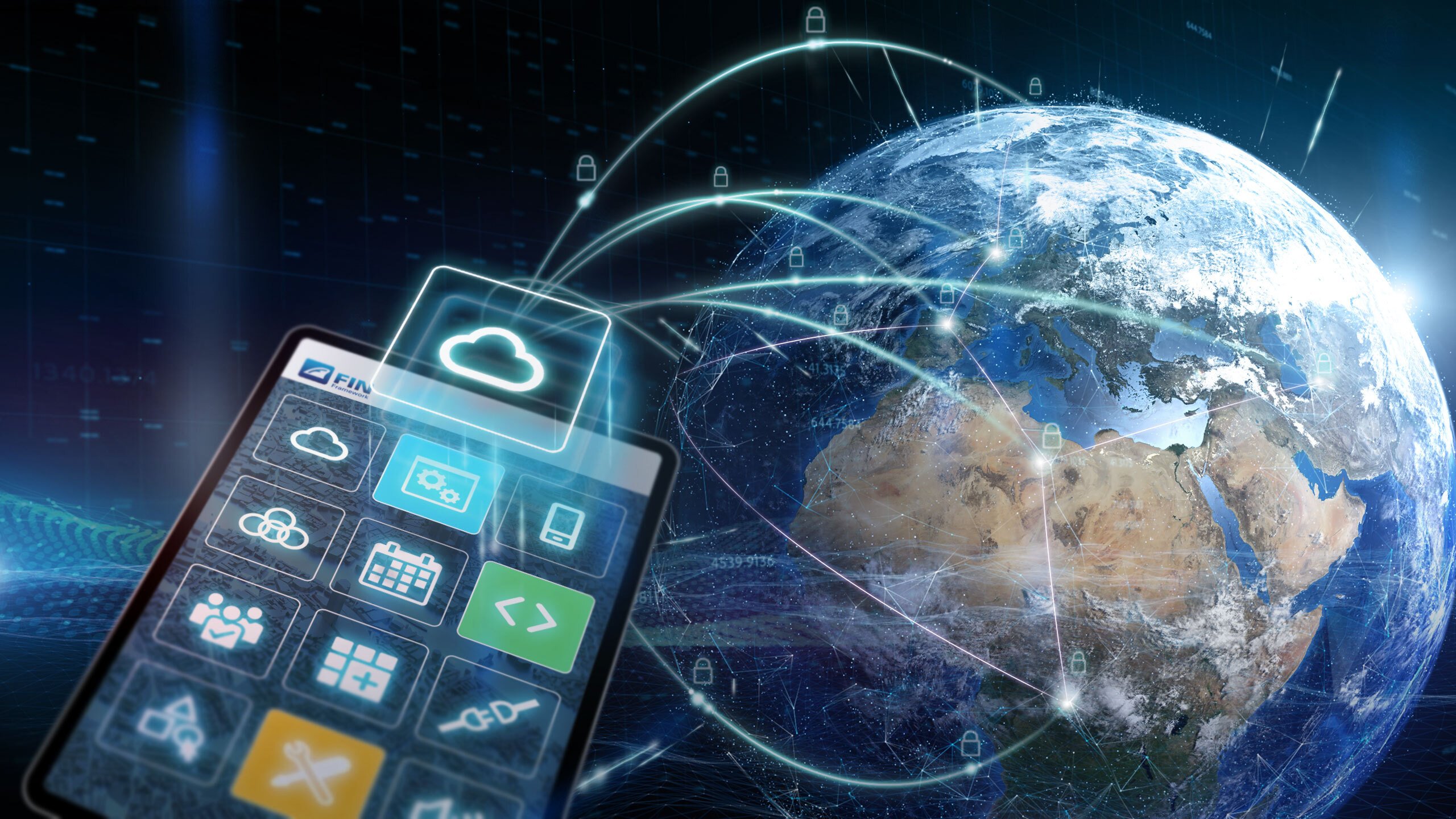 Navigate a map
Through the magic of tags, a project database has site information, specifically geo coordinates that the Edge2Cloud platform leverages to present a collection of sites on a global map view. This project view provides users the ability to pan, zoom in and out, and select sites of interest. Additionally, the sites are indicated with dynamic site markers that can change color based on the status of the site. For example, communication, alarm, overrides, maintenance required…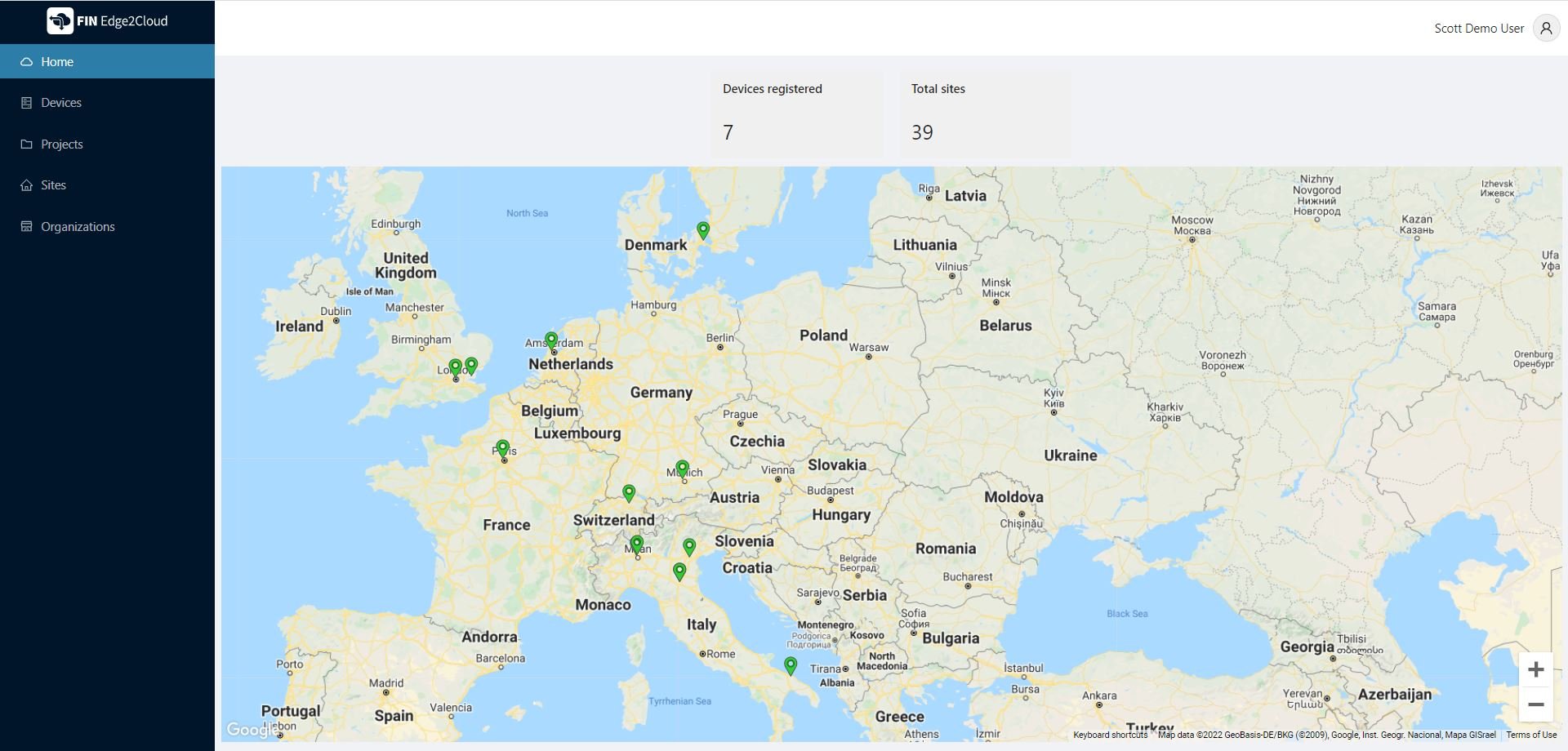 Access your favorite dashboard or graphic
The 5.1 release included a new Dashboards App that enables end users and system integrators to create their own dashboards, as a collection of widgets, graphs, and gauges. Those dashboards can be displayed via the Edge2Cloud. In addition, any graphic created in the Graphics Builder app can also be used as a pop-up for your favorite view of a floor plan or central plant.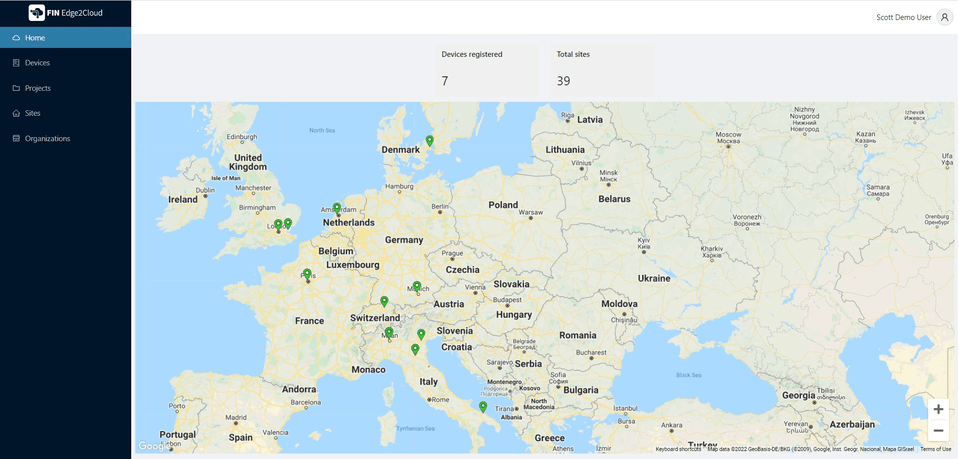 Provide remote access
Edge2Cloud uses the latest IoT web services technology from AWS to 'push' a highly secure, certificate authenticated link between the site and the cloud. Users log onto the cloud service and can remotely access their FIN project from anywhere, using any browser (no need for VPNs or other IT support).
Manage users globally
Edge2Cloud also makes it easy to globally add and manage users. The portal provides comprehensive user management, with exact control over permissions, enabling organizations to determine the appropriate level of access for their staff and service providers. This greatly simplifies the process of creating and maintaining users and privileges across the enterprise.
Backup projects to the cloud
Coming soon! A new feature will enable users to view, download, and create project backups. Watch for the next update of the FIN Framework for this new Edge2Cloud capability.
For an overview of the difference between cloud and edge, check out this blog post written by Chris Irwin. Here's a quick video introduction to Edge2Cloud.
Want more? Enroll in our FINstitute Edge2Cloud training class.