In the UK this week it is National Apprenticeship Week - a week long celebration that
brings together businesses and apprentices to shine a light on the positive impact that apprenticeships make to individuals, businesses and the wider economy.
Here is some insight into an apprenticeship with J2 from our UK-based Technical Apprentice, James Kirkham.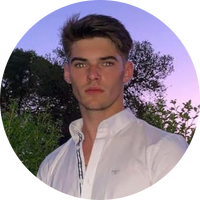 "The prospect of learning while "on the job" always appealed to me. Nurturing people and their different talents requires different avenues of learning; some may work best in a university, theory focused, education style. Others may favour a hybrid theory/experience education style. In my case, the latter.

Here, I write about why I favour my specific apprenticeship and why I believe it is helping build the future. As a part of Siemens, J2 Innovations, is an amazing place to be an apprentice - my way of viewing this is that we are a small/medium size company, independently run, but backed by the wealth of resources and community Siemens has to offer.
My apprenticeship focuses on technical support to further my knowledge with my long-term aim to be an Application Support Engineer. I've been exposed to learning everything from components and hardware of different devices, to networking fundamentals and data transmission. However, I've also been given the opportunity to develop my interpersonal skills and an overall understanding of the company and how our community can fit together to provide an efficient product and service.

When I started, 7 months ago, I began learning about our software, FIN Framework, to understand the fundamentals, then moved on how to solve problems or report bugs, then moving on to licences, customer branding and other such job roles. As my confidence grew, I was able to start helping in other areas such as collaborating on marketing videos alongside videos for support cases. I have also been given training in development, the programming languages we use and some fundamental lessons on how to use such languages. I have been able to be constantly engaged whether it be solving problems, another department involving me in projects, or training being offered in new areas. This has been exceedingly important to me.

I have been able to acquire so much knowledge from such a welcoming community through my job and education, and I feel significantly more confident with my job prospect opportunities for the future. The apprenticeship with J2 has allowed me to build, on not only my education, but my work ethic, network and self-confidence which has been hugely rewarding.

To anyone who has the opportunity to be an apprentice, I would urge them to grasp it with both hands! It has offered me an incredible opportunity to build my skills, knowledge and confidence, as well as be part of a company that is helping the world be a better place.