This past Sunday the team headed to Chicago for the much anticipated ControlTrends Awards.
The ceremony was held at the Hard Rock Cafe and took on a new approach this year with a live band and even more recognition categories. The ControlTrend guys, Eric Stromquist and Ken Smyers, always work hard to organize this event as a way to recognize the people and products that are impacting our industry.
Congrats to Gerard!
Gerard Huff, our Director of Technical Services, took home the 2017 ControlTrends Trainer of the Year! Gerard travels the world bringing his unique technical teaching styles to End Users, System Integrators, and OEM trainers. We're proud to have him on our team and so excited to see his hard work and skills recognized.
Check out the ControlTrends article on Gerard.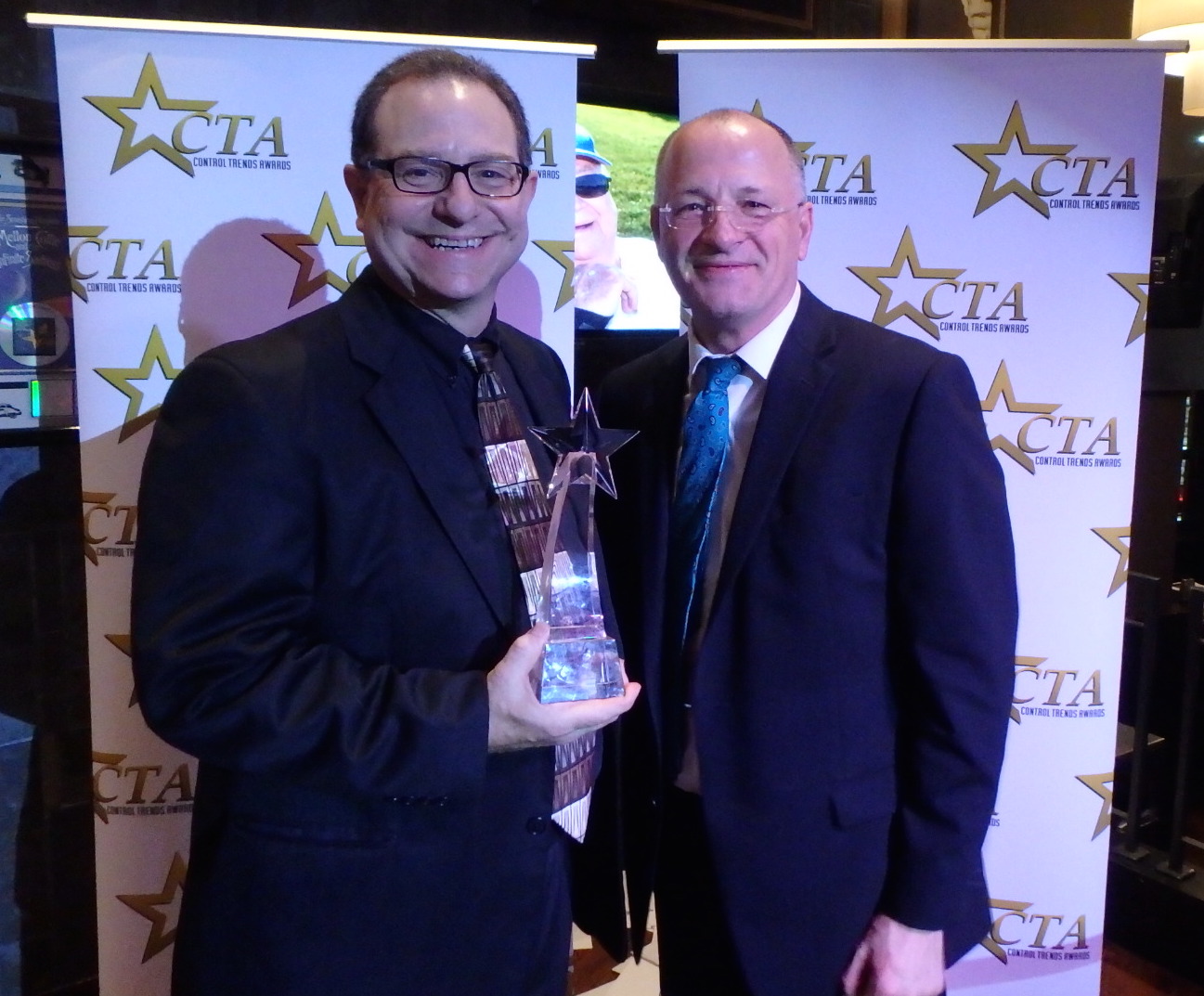 Congrats to our Partners and Distributors!
We'd like to congratulate our distributors and OEM Partners who received awards as well.
EasyIO
Our OEM Partner, EasyIO took home several awards at ControlTrends.
2017 ControlTrends Awards Building Automation Plant/Equipment Controller of the Year: EasyIO FS-32
2017 ControlTrends Awards Wireless Product/Solution of the Year: EasyIO FW-Series
2017 ControlTrends Awards Innovative Product of the Year: Proton, Optergy - EasyIO FW-14
Not only did their products earn awards, their owner, Johan Schakenraad took home the 2017 ControlTrends Award Executive of the Year!
Cochrane Supply Company
Congrats to Don Cochrane, who was inducted into the ControlTrends Awards Hall of Fame! Don Cochrane is the founder of Cochrane Supply Company, a FIN Authorized Distributor. Cochrane Supply recently celebrated its 50th year in business. The company spans four generations and continues to stay at the forefront of smart building controls solutions.
It was exciting to see so many of our friends in the industry being honored and even more exciting to see Gerard honored! Check out our Facebook album for pictures from the ceremony.