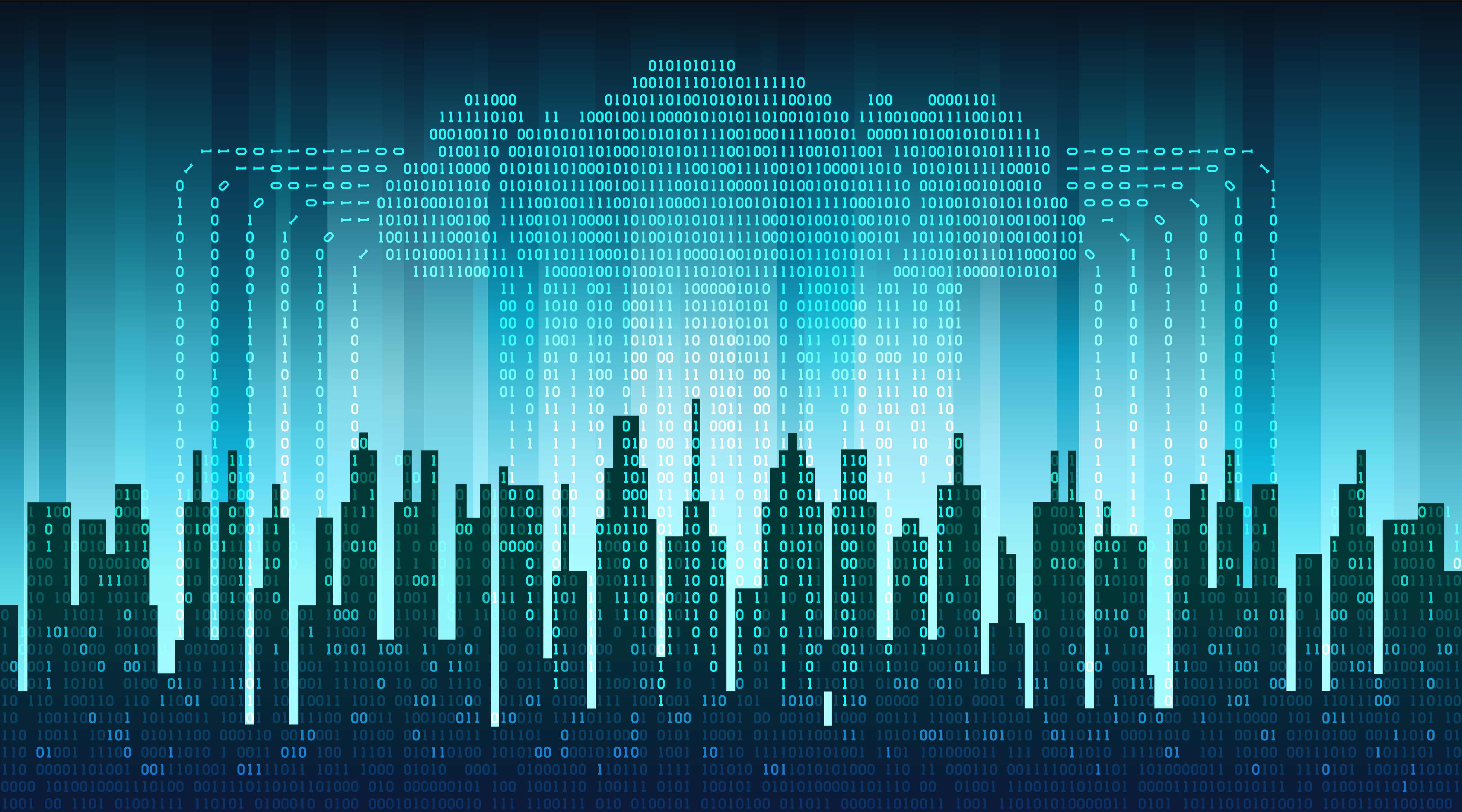 Imagine a world that isn't connected. Imagine not being able to send a message, picture or video instantly with a simple swipe of a screen. It would be unimaginable, especially in these unprecedented times, where virtual connections are all that is keeping friends, family and colleagues together.
With the constant development and explosion of technology, connecting people and 'things' is now easier than ever and is expected as standard in our personal and working lives. But what about the buildings industry? Given that we spend an estimated 90% of our lives in buildings, you would think that connectivity and data to, from and between buildings would be at the cutting-edge to make building automation, management and sustainability easy, plus improve occupants' happiness, health and security. Unfortunately, this isn't the case and there is lots to be done to improve building connectivity and the data created by buildings in the evolving 'Internet-of-Things' (IoT).
This is where companies like J2 Innovations step in. It is estimated that by the end of 2020, up to 50 billion IoT devices will exist, with around one fifth of those being in building applications, making the need for easy and secure access to building data significant. J2 Innovations has created new technology called 'Edge2Cloud' that allows users of FIN Framework to access their building automation and IoT systems in an easy, secure, open and scalable way.
Created with the expertise of our Senior Cloud Architect, Gareth Johnson, Edge2Cloud is paving the way for OEMS, system integrators, facilities managers and end-users of buildings to reap the benefits of remote and secure BMS connectivity without the need of additional IT support or a VPN.
Let's take a closer look at how Edge2Cloud can support users of FIN Framework:
Edge2Cloud is Cyber Secure
Using the latest IoT web services technology from AWS to 'push' a highly secure, certificate authenticated link, encrypted to TLS 1.2, between an instance of the FIN Framework on site, and in the cloud. Users can log-on to the cloud service and access FIN (and building) data remotely from anywhere, using any browser. Edge2Cloud leverages the Haystack standard for site-to-cloud communications.
Edge2Cloud helps troubleshoot/diagnose problems remotely
Having the ability to remotely troubleshoot and diagnose issues can provide insights into proactively identifying the problem. For example, when a "cold call" is received by a service provider, the BAS software can be utilized to pull up summary graphics, historical trends, and alarm history to help pinpoint the root cause. In the large-scale context of big data, this can be daunting, but through the use of Haystack tags and queries, it becomes a more manageable task.
Edge2Cloud enables remote enhancements and updates
System integrators and solution providers who create the engineered systems of traditional BAS have a unique opportunity to provide new service offerings for optimizing the building's performance throughout the year. With Edge2Cloud's remote connectivity capabilities, the logistics and effort required to analyze and enhance the software solution is greatly reduced. Imagine remote alarming, fault detection diagnostics (FDD), after hours support easily implemented without the overhead of complex IT connectivity.
For Original Equipment Manufacturers (OEMs) that provide hardware and firmware for building HVAC systems, Edge2Cloud offers a new opportunity to expand their business and enhance their products. By connecting to the equipment, they have supplied on site, they now can monitor performance over time, generating huge amounts of aggregated data across multiple customers. With this data, analysis of how their equipment performs under various conditions they can identify optimization opportunities and make software updates automatically.
Edge2Cloud for better management and scalability
Sites can be deployed and connected to the cloud in just minutes, utilizing a simple registration webpage or connecting via an optional QR Code using their cellphone. The plug'n'play nature of Edge2Cloud makes it easy to add and manage users, plus an advanced user & device management portal provides comprehensive user management.
As the number of sites grows, it has become problematic to maintain an individual user access database for every site. With Edge2Cloud, this is managed globally and comprehensively in the cloud, greatly simplifying the process of creating and maintaining users and privileges across the enterprise.
There you have it! It's not just consumers that benefit from connectivity; buildings and those that manage them do too. With connectivity comes challenges – ease of use, security, scalability and management, all of which are addressed by Edge2Cloud. It really is a game-changing product in the building automation industry and the team at J2 Innovations are proud to be pioneering this technology for the benefit of many – from OEMS, to system integrators and installers, through to facilities managers and end-users. We'll give you the FIN edge to your cloud and make your life easier. 😊
If you want to know more, ask our Senior Cloud Architect, Gareth Johnson; he is running an 'Ask Me Anything' session – fire him a question and he will do his best to get back to you.
Or visit our Edge2Cloud page