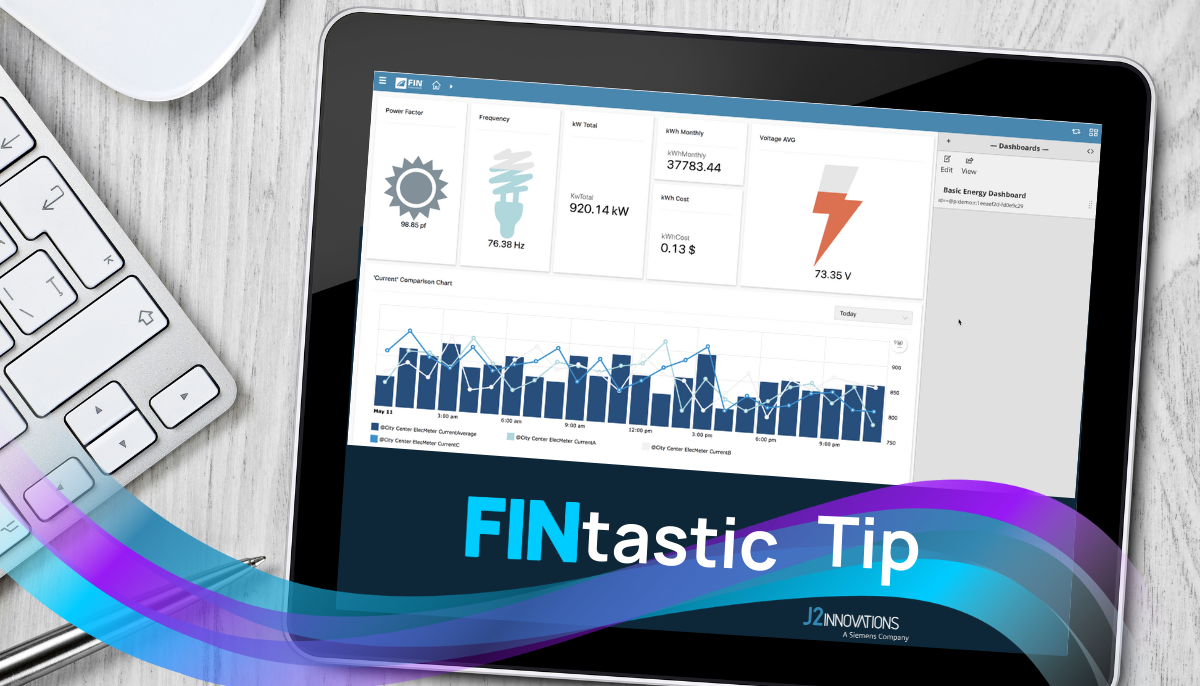 Think you need to be a programmer to create dynamic dashboards for managing your building? You don't if you've got FIN 5.1! The new FIN Dashboard App allows for easy creation of custom views to enable data-driven management of smart buildings and equipment.
The powerful, user-friendly editing tool allows you to view and access the data you need to create your own dashboards, add and remove a range of widgets, and share across instances of FIN.
Widgets include
History chart
Value chart
Value gauge
Value
Graphic
Weather
Table
Map
Using the app's editor, you can add widgets, adjust their layout and size using FIN's drag and drop capabilities, bind points to gauges, and customize their colors. The application is dynamic and smartphone responsive, meaning you can view your dashboards on any mobile device or smartphone and the dashboards will automatically resize and adjust themselves to fit the viewing environment.
See it in action in the FIN TV video below and read our full blog post on the Dashboard Builder and its features!