FIN Framework is known for its dynamic equipment graphics and built-in equipment component library. Our Graphics Builder leverages simple wizards that make it easy to create equipment graphics. After completing the wizard, the ductwork, components, and smart labels are automatically created and simply snap together. The related live point data is automatically bound using tags so the information dynamically updates on the graphic labels. The use of relationship tags also generates thumbnails for related graphics to provide easy navigation automatically. Finally, UI components called "Magic Bubbles" create hyperlinked icons to other related applications such as summary graphics, schedules, alarms, and notes - all with zero engineering.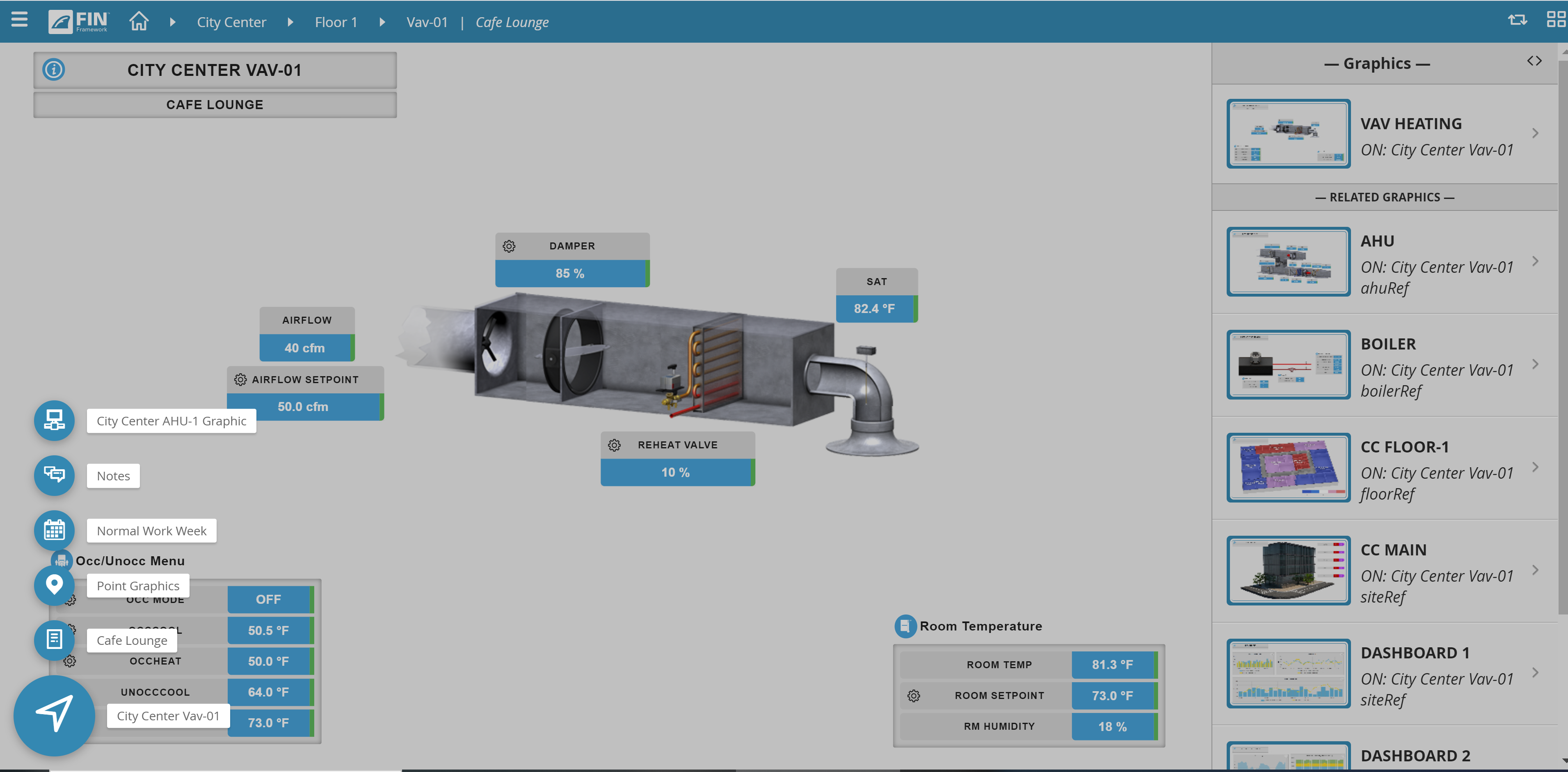 In this FINtastic Tip, we will show you exactly how easy it is to create a basic equipment graphic (VAV) using the FIN Framework. This video also provides an overview of the tools available and how we leverage tagging to automate the process.
As a quick overview:
Step 1: Navigate to the equip you are looking to build a graphic for
Step 2: Open the app launcher menu at the top of the navigation bar
Step 3: Open the "Graphic Builder" tile under the "System Integrator" section and select the "New" option
Step 4: Fill out the Graphics form (aka wizard)
Step 5: Open up the graphic builder and begin editing your graphic using the tools to arrange components, smart labels, and create overview boxes, etc.
Step 6: Hit "Save" to publish
As you can see, creating equipment graphics in FIN is as simple as filling out a form, organizing your components, and adding custom touches. FIN does the rest of the work for you.