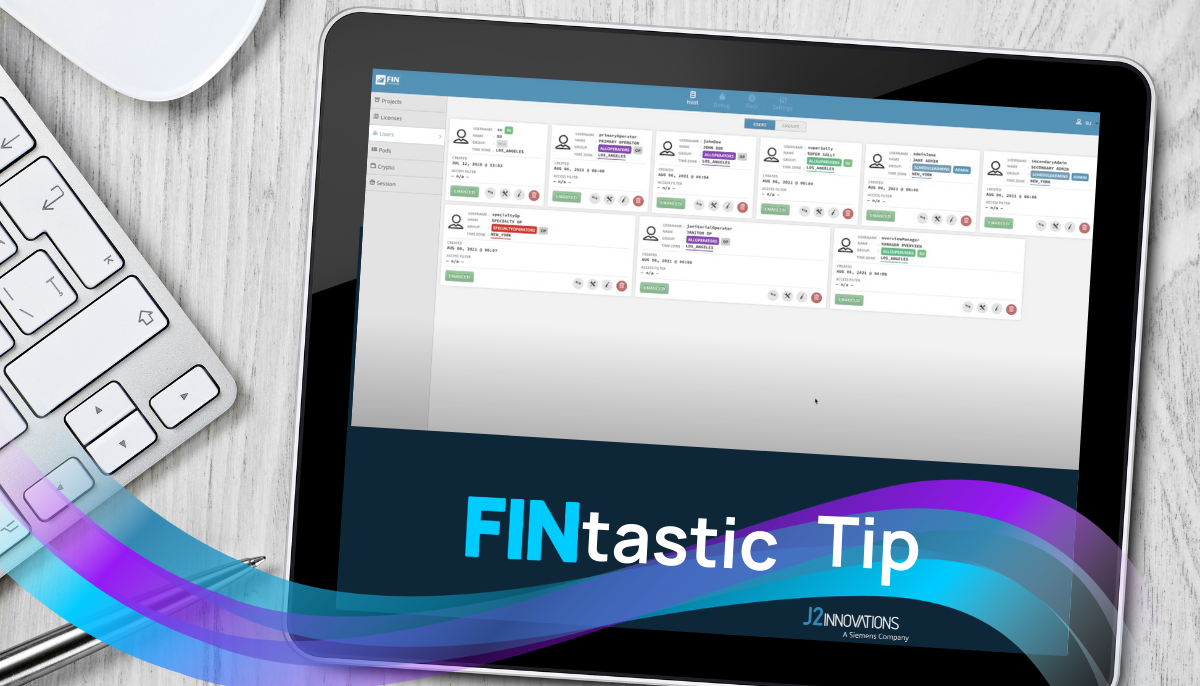 Whether you're managing multiple sites or one building, managing users and access for your BMS can be a headache. FIN makes this challenge easier thanks to our "User Group" feature, a user management tool that simplifies managing permissions and other user account settings for a group or groups of users.
At the top of the hierarchy is super users, the only users who can manage other users and user groups. Groups created can be named, color-coded, and each one can be assigned a timezone and language.
User group roles
Super Users (SU) have full unrestricted access to all host and project app functions.
Admin users can make project database rights or changes and issue actions or commands.
Operator users are set to read only when viewing the project database, but they can command points through the action menu with given permissions.
Group editing sections
When editing user groups, super users can access the following sections:
The Essentials section is used for editing the core information of the group.
The Access Permission section allows you to use Folio filter strings to set up the user permissions and access for each access type.
The Custom Properties section can be altered based on the user group's requirements.
See for yourself how easy it is to set up and manage user permissions in FIN by checking our video below.