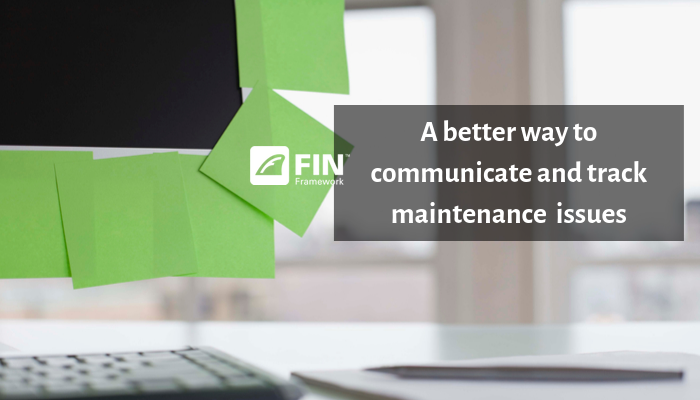 Does the above image look familiar? It's not uncommon for a monitoring workstation to be littered with sticky notes that include little bits of information about various maintenance items, or equipment specific details for the other operators.
For example below, a System Integrator makes a note that a damper shaft on an air handler is broken, so wants a reminder that it was ordered and coming in tomorrow. The next shift operator would see that info on a sticky note on the monitor... or it would fall off the monitor onto the floor and be completely missed. It's a terribly inefficient way to relay information about important issues.
A common solution to this problem is to use a Computerized Maintenance Management System (CMMS) to track information and issues. The problem with that is it requires launching an entirely new software program just to check for notes. Wouldn't it be great if notes could be stored right in your BAS?
Your FINtastic Tip today is they can with FIN's Notes App - a mini CMMS built right it.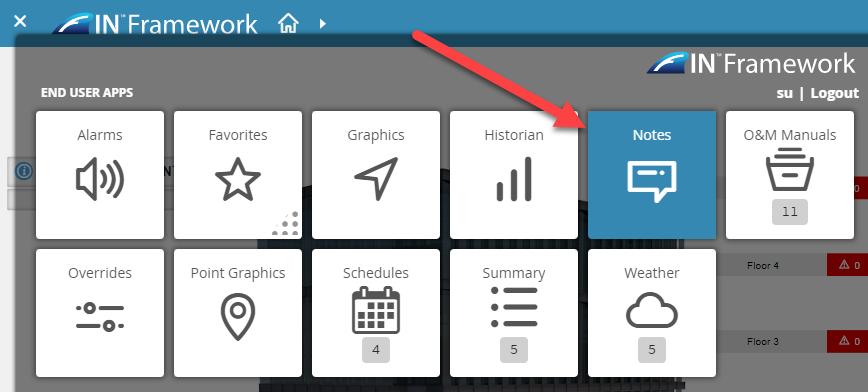 With FIN's Notes App, context specific notes can be created for System Integrators to see and track. When navigating to a specific site or piece of equipment, the related notes can be displayed in the sidebar or expanded across the screen.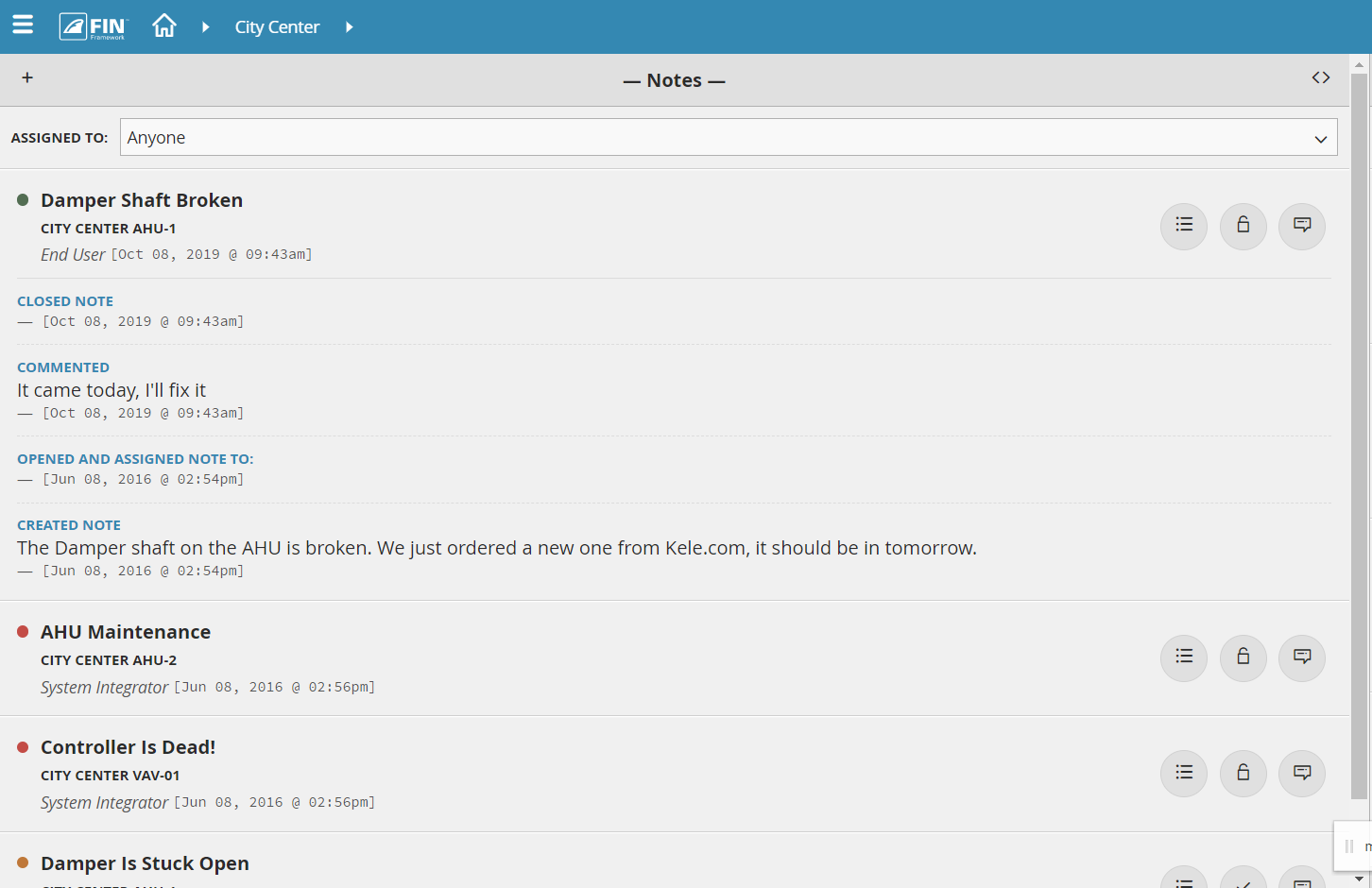 When creating a Note, you can title it, add content, assign it to someone, and add tags for subscription purposes. That means a user can subscribe to a "Notes feed", and will receive notifications through email either immediately or in a daily digest.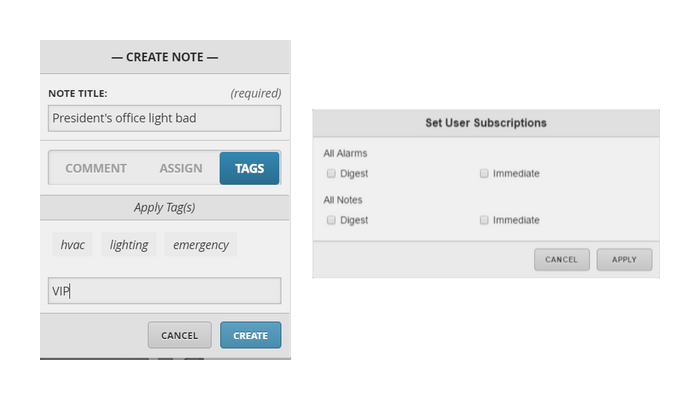 Notes Features
Newsfeed: Notes provide a mini news feed about a topic, complete with timestamp, user information and status updates.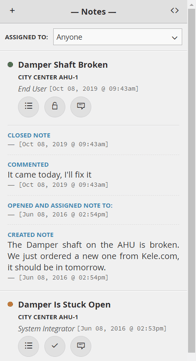 Commenting: Users can comment on notes, which also gets time and user stamped.
Assigned: You have the ability to assign tasks to users. You can filter by "assigned to" and you can change the status of the note to "Closed" once the issue has been addressed.
Mobile friendly: Notes aren't limited to your workstation monitor, they can also be used in the field from a mobile device.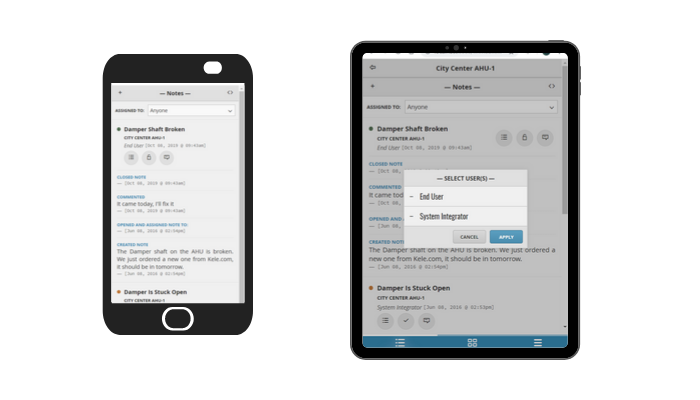 As you know, the FIN Framework is a development platform. The Notes App is perfect for OEMs to develop their own value add (CMMS functionality) right on top of FIN. Learn more about the Notes app here.