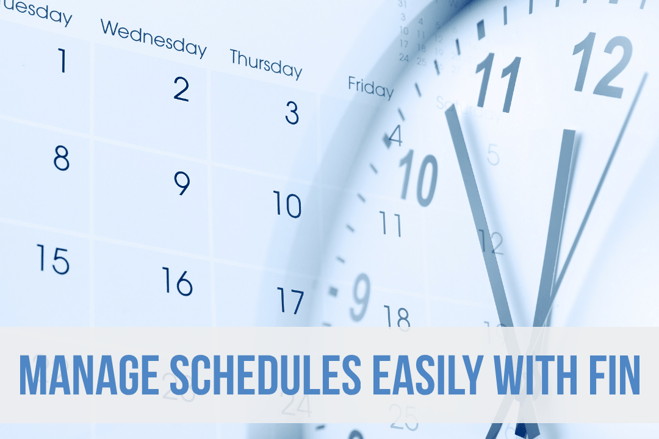 In a large facility, there can be a huge number of schedules to choose from and manage. There are typically two major challenges. First, it's difficult to create a relationship of what the schedule is controlling and second, managing schedules within a facility usually requires high-level access and training to manipulate the tools to change those relationships.
Wouldn't it be great if managing all of your schedules in relation to the equipment they are controlling could be done easily? Your FINtastic Tip today is that FIN's Schedules app enables you to change the relationship of schedules to equipment with just a mouse click or touch.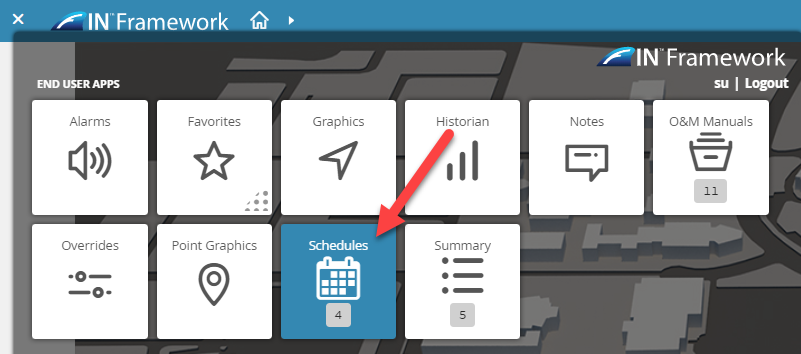 How Schedules work
Creating new schedules in the Schedules app is done easily through a schedule wizard that prompts a few questions (name, type and equip that should be controlled by the schedule). The app is comprised of the normal weekly schedule, the special events schedule, and the points overview. The normal weekly schedule can have multiple start/stop times for a given day of the week and can be used for routine scheduling.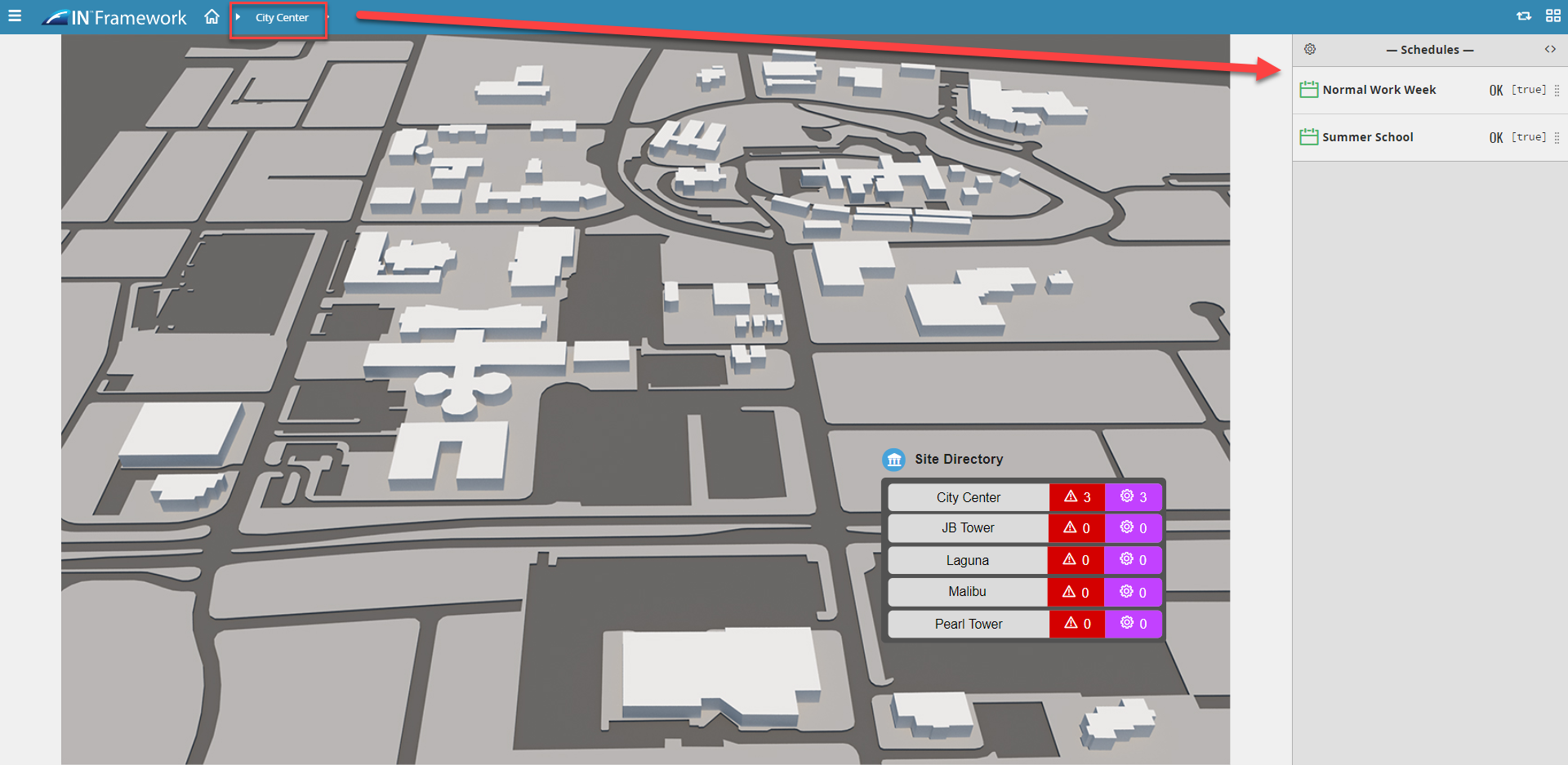 The special events functionality is where holidays and special events can be pre-configured that override the normal schedule. These can be re-occurring events, and there are power tools available in FIN to copy from one schedule to another.
The points overview provides a listing of all of the equipment that is currently bound to a schedule. This list is dynamically generated and provides the operator with the knowledge of what will be affected when changes to the schedule are made. You can also simply add, remove, and move points from this view.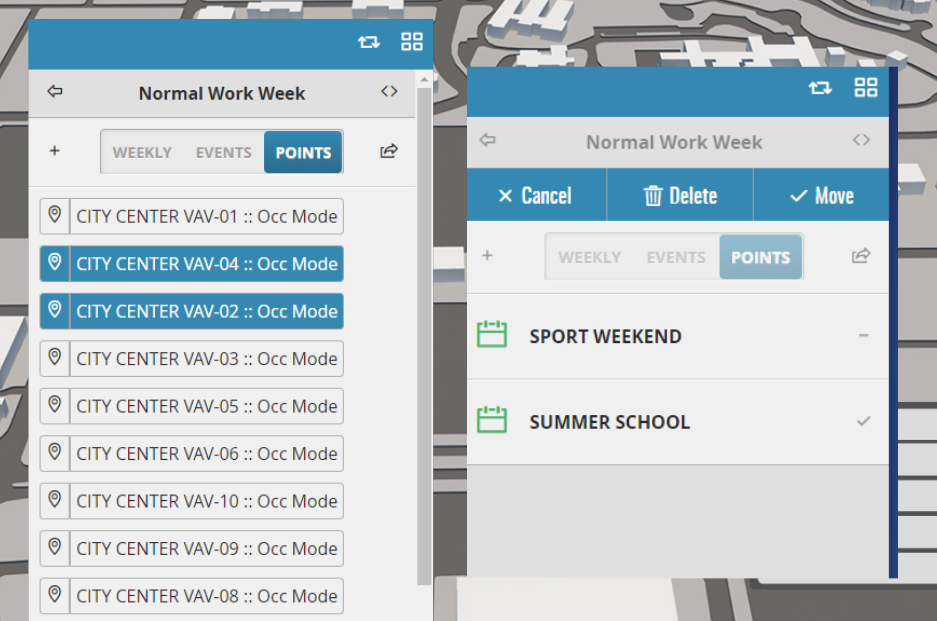 Similar to other aspects of FIN, the schedules are context-sensitive so that only the schedules particular to the context you're viewing show up at any given time. This helps clear the clutter of the various schedules within a building.
Learn more about the functionality of FIN's Schedules App here or watch the video below.