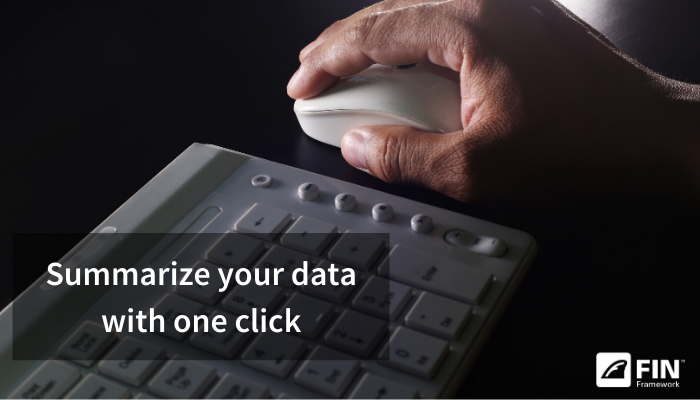 Creating summaries has traditionally been very labor-intensive. As the name implies, summaries are a table of equipment data, where the rows are the list of equipment items and the columns are the specific points. Their creation within your BAS requires the making of a grid with hundreds of links to data points (involving a lot of time and clicks).
Summaries provide a high level overview of the performance of your building by easily bringing together all the equipment that is serving a floor or building into a single graphic. This is particularly important for end-users and facility managers to help digest the large amount of information found in an intelligent building.
Another challenge is providing users with buttons and hyperlinks so that they can drill down to investigate a particular piece of equipment once the summary is interpreted or viewed. This, again, is a very labor-intensive but a necessary feature.
Wouldn't it be great if all of this was magically automated? Your FIN tip today is that you can with FIN's Summary App!
FIN Summary provides instant access to the big picture. Because of tagging, the summary tables are automatically generated. They also context-sensitive, therefore they are available relative to where you are in the navigation. It not only works at the site level, but the floor level, and also the system level. They are accessible with a click of the menu on the side panel.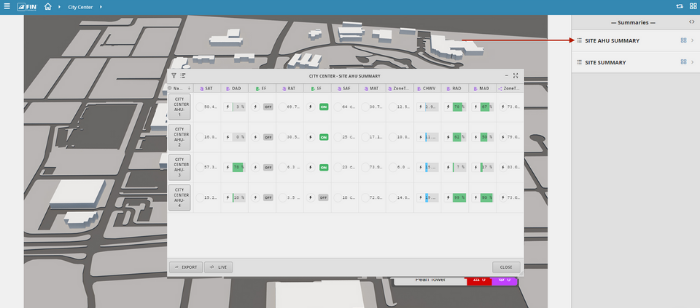 In the Summary app, you can sort any column by clicking on the header column, which brings up summary data showing max, min, and average calculation of that column at the bottom. The table can be exported to CSV or PDF, which can be emailed to a commissioning agent or technician - a common request when a building is starting up or being commissioned.
Summaries also have a built-in feature that allows the user to compare any two values. For example; room temperature and room set-point. The summary app will automatically create a new column for that set-point, which would normally be a ton of work to do but is done automatically done in FIN.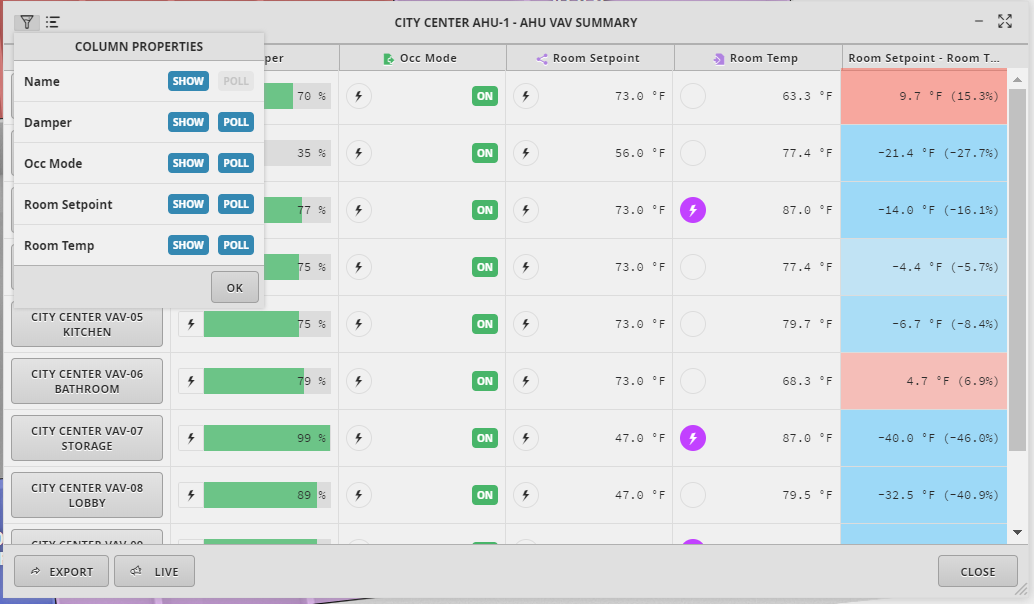 Finally, the use of FIN's Magic Bubbles makes the troubleshooting and investigative process easier. If the user selects the icon to the left of the summary name, they will get that particular equipment's related info bubbles. From the bubbles, the user can do much more, such as hyperlink to the Point Graphics, Schedules, or Notes apps.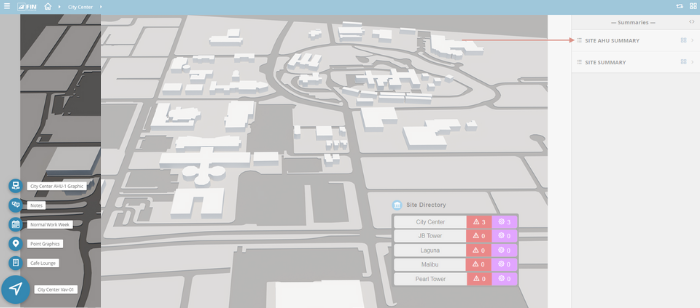 FIN's Summary app gives users more power to troubleshoot and investigate building performance and equipment, while significantly reducing the time it takes a System Integrator to engineer the project.