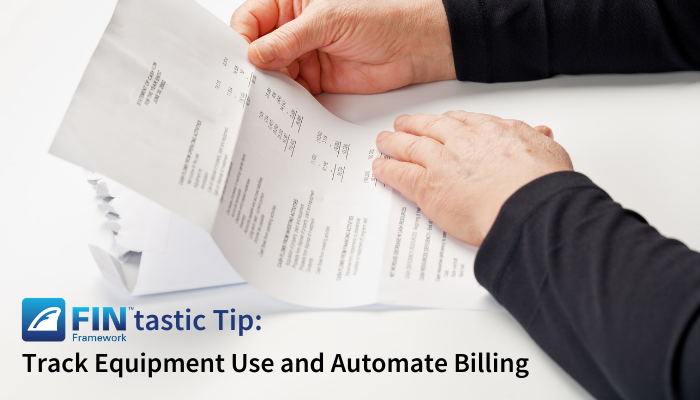 When managing a facility with multiple tenants, it can be tedious to track down after hours equipment usage and then create tennant override invoices each month. But what if your BMS or BAS could track and generate invoices for each tenant automatically? Today's FINtastic Tip is that it can, with FIN's Tenant Billing customization.
While this is not an "out-of-the-box" application, it is a solution that can be easily configured and customized to meet your specific needs. In order to add this functionality to FIN, simply request the finHtmlReporting pod and have it enabled.
How it works
In the FIN Reports app, under Manage Tenant, you will need to input the tenant information and select a trigger point. The pop up wizard will prompt you to input the following information:
Mailing Address of the tenant.
Billing Area (optional)
Minimum Billable Time (the minimum amount of time an equip needs to be triggered on inorder to start billing the tenant.
Billing Rate
Trigger Point (the trigger point id from under the equip that will be used to indicate when the equip is being used)
Other Fees (to enable other recurring fees if needed). For example rent, parking, billing, credit card, etc.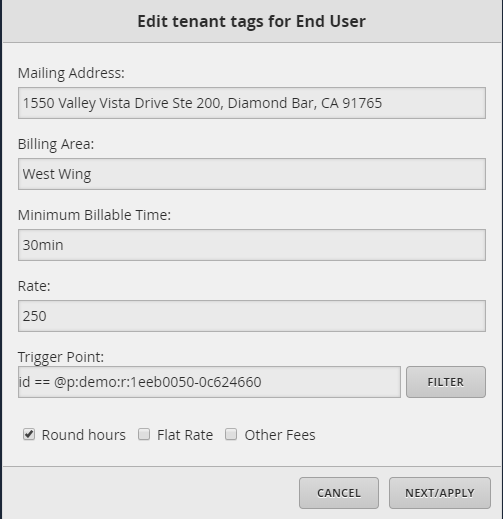 By using tags, FIN Tenant Billing allows you to bring together different functionality of the Framework to track equipment overrides and automate after hours billing, saving you time each month. Learn more about it in the FIN docs here.