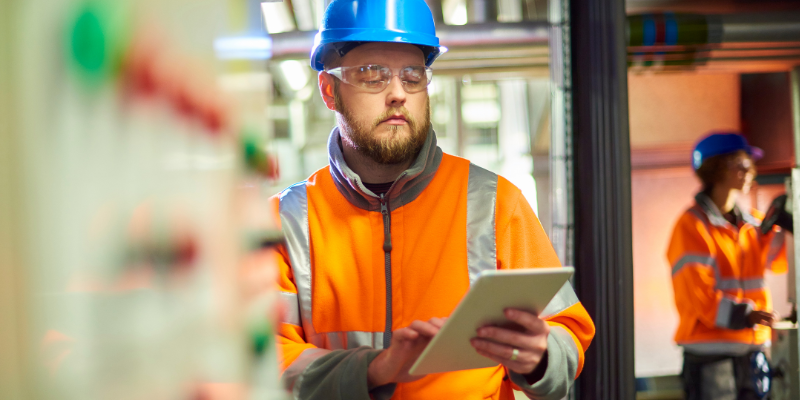 In its 2018 Office and Industrial Benchmarking report, the Building Owners & Managers Association (BOMA) International stated that private sector office buildings across the USA and a few other countries included in the survey spent an average of $2.15 per square foot on repairs and maintenance. With such a high cost attached, how can cost saving opportunities be readily identified for those involved in buildings and equipment?

Whether an OEM, system integrator or other end user, cost savings and delivering the most value out of your assets is at the top of the agenda. A quick win is to take a close look at the maintenance of a building and the equipment inside which, if looked at holistically, can quickly add up to considerable cost and energy savings, as well ensure the safety of building and equipment users.

We're explored predictive maintenance before in previous blogs, but this is only part of the maintenance picture – there are 5 types that should be included to create a complete maintenance strategy to maximize the life of equipment and minimize costs and downtime. All of them can be put together with FIN Framework software as part of an integrated maintenance strategy.
Corrective maintenance
If a problem is spotted outside a scheduled maintenance window, then this is called corrective maintenance as it is spotted just in time to be corrected! For example, if a technician is working in a plant room to replace a sensor but spots that a pipe needs replacing, it will be logged and a repair booked for an alternative time. All of this can be done within the user interface of FIN Framework software and the information shared with both the manufacturer and facilities team.
OEM - Preventive maintenance
This type of maintenance is aimed at stopping issues before they arise and often consists of regular maintenance visits and inspections at regular intervals recommended by the manufacturer. By caching issues or replacing parts before they become an issue, equipment is kept running and downtime is reduced. For buildings and equipment harnessing FIN Framework open software, these visits can be scheduled within the software, with reminders and report data easily accessible and viewable by all those that need.
Systematic preventive maintenance
This is much more than regular servicing and inspections – this type of maintenance includes creating in-depth records of every inspection and service of the building and equipment. These records allow for the manufacturer and technicians to choose the appropriate time to change parts for example or anticipate problems.

Again, FIN Framework software allows for the creation and safe-keeping of historical data, including service records and parts used.
Conditional "usage based" preventive maintenance
A further step in complexity, conditional preventative maintenance will flag when maintenance is appropriate. This is because using this strategy continuously, or at regular intervals, monitors equipment conditions (via internal sensors for example. If deterioration is detected, then maintenance is requested). It can also be done by using number of run hours on a system, an individual component and/or % of occupancy – all information that is available in FIN.
Predictive maintenance
Last but not least there is predictive maintenance – as mentioned, we've explored this in a previous blog on predictive maintenance.

There you have it! How FIN Framework can help you with a robust maintenance strategy to keep your buildings & equipment in tip top condition.