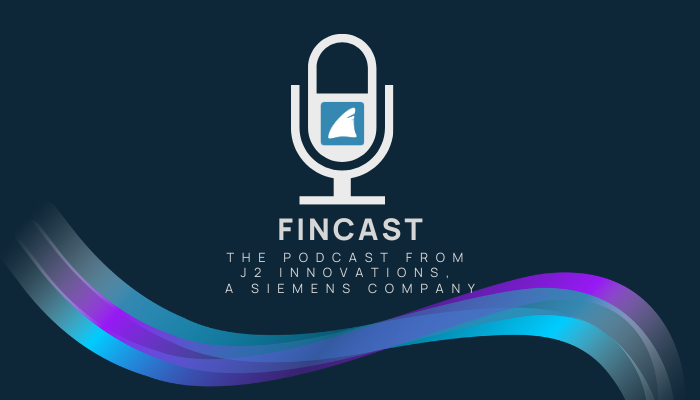 J2 Innovations is excited to announce the launch of its first podcast: FINcast! FINcast will cover hot topics in the smart buildings, smart equipment and IoT industry, plus provide updates on J2 Innovations and the FIN Framework, and feature industry experts who will share insights with listeners.
We are so excited to bring you a new format for listening and learning and to really dig deep into the industry with guest speakers and J2 teammates.
Upcoming episodes
Episode 1 will air May 4! Join us for a look at the upcoming FIN 5.1 with guests Alex Rohweder, Hisham Ennarah, and Michael Whalen. FIN 5.1 is the latest release of the FIN Framework and includes a new Dashboard Builder App, Distributed Architecture with a FIN Network Tree, a KNX IP connector, BTL Certification, Licensing Server, and FIN Edge2Cloud enhancements. Hear all about these exciting updates from three J2 teammates who have worked closely on the release.
We have lots planned in the coming months for future episodes. Here are some topics to look forward to:
Edge2Cloud: get an in-depth look from architect Gareth Johnson, plus how it has been utilized by our OEM partner Coster Group
Haystack Connect: We'll cover the best from the virtual event (May 3-6) including hearing from Project Haystack Board members
Deep dive into the challenges of grocery and C-stores
Where to listen
FINcast is hosted on Acast, but you can listen to FINcast right from our website or from your favorite podcast streaming app: Apple Podcasts, Spreaker, Spotify, Deezer, Podchaser, Jio Saavn, and Podcast Addicts.
Would you like to be involved?
If you'd like to collaborate, or have any requests for future episodes - we are all ears! Get in touch with Jenny Evans for any feedback, requests or comments.