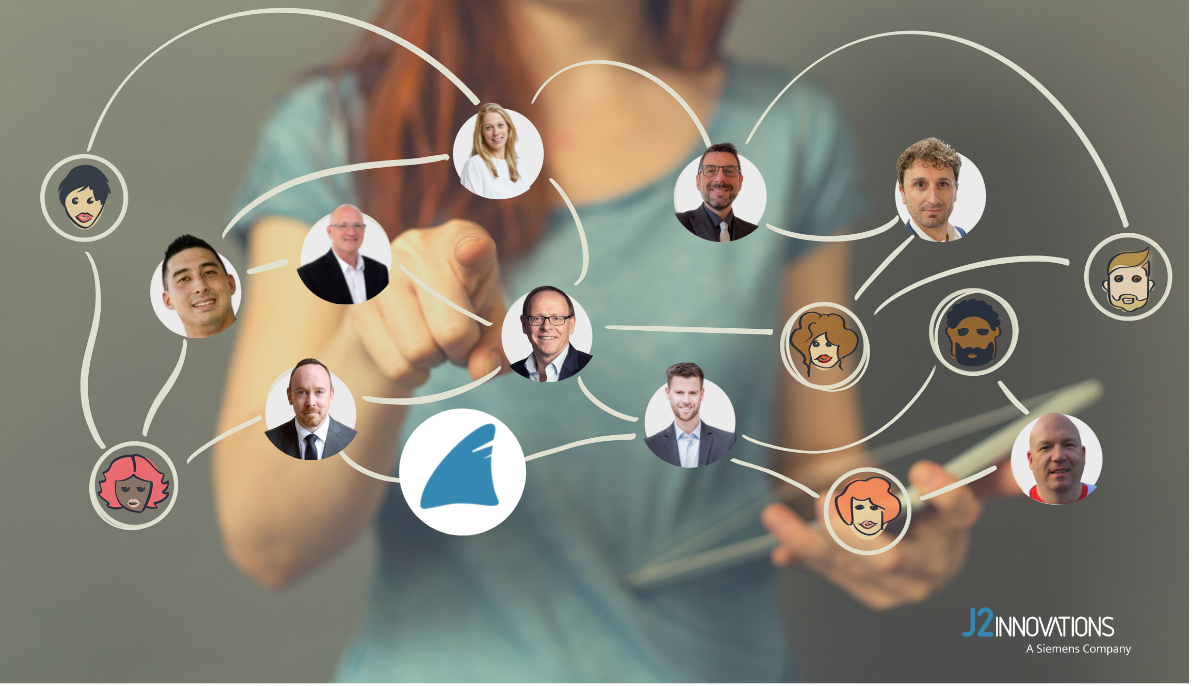 Need some motivation to get into networking gear in 2022? Want to learn more about FIN Framework? International Networking Week is February 6-12, the perfect excuse to connect with our sales team!
The J2 Innovations sales team resides all over the world and specializes in all things FIN Framework and smart buildings. Want to pick their brains? Read about each team member and book a call!
Chris Irwin
Vice President Sales EMEA
Chris joined J2 in 2018 and brings a wealth of experience in the building automation market, with skills in strategic business development and marketing. Chris is passionate about simplicity, energy saving, renewable energy, and electric transport and believes that Smart Buildings and IoT are a key to helping solve the climate crisis.
Connect with Chris on LinkedIn>
(Please note: Chris is on leave 7-15th February but happy to catch up after!)
Jeremy Wolfe
Vice President Sales Americas
Jeremy has 20+ years of industry experience as a distributor, contractor, manufacturer's representative, and as a VP of Sales and Marketing for an industry leader in controls. He brings a wealth of knowledge in business development, corporate strategy, and process-driven improvement to J2 and his clients.
Connect with Jeremy on LinkedIn>
Domenico Di Canosa
Director of Sales, Southern and Eastern Europe // President, Smart Buildings Italia
Domenico has spent 22 years in building solutions for security, automation, and energy savings and has experience in the lighting and power industry, introducing connected systems for lighting control and energy storage products. He's passionate about electronics, IoT, serving customers, and maximizing shared values. He also has a PRETTY cool smart home set-up you should ask him about ;)
Additionally, Domenico launched the Smart Buildings Alliance in Italy December 2020. The alliance has big plans for making the digital transition of buildings, cities, and networks easier. As President, he is currently working on the R2S architecture certification, a qualitative assessment of a building's ability to adapt to the needs of occupants, its efficiency, ease of maintenance and compatibility with energy networks.
Scott Muench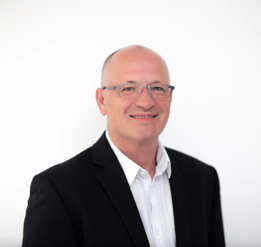 VP Customer Experience
Scott is an industry expert in smart homes, smart buildings, and smart device management. He is a past president of ASHRAE, attended Clarkson University for Mechanical Engineering, and graduated with a BS/Business in Organizational Innovation. Scott is instrumental in FIN Framework's training offering and is an active Board Member for semantic tagging standard, Project Haystack.
Schedule a call with him via email > scottm@j2inn.com
Stefan Bucher
Strategic Account Director
J2 Strategic Account Director, formerly Senior Strategy Manager at Siemens AG. I want to give something back to our planet. I believe in using natural resources for the benefit of humankind. I also believe that we should do so responsibly, leaving the planet and especially its nature safe and healthy. This is what led me to study environmental engineering.
Schedule a call with him via email: stefanb@j2inn.com
Kenny Sloat
Director of Business Development

Kenny is a recent addition to the J2 team and brings 15 years of experience in the HVAC and software & controls market. Kenny started off his career as a field technician commissioning humidifiers, soon after moving into software development and engineering software for HVAC OEM equipment. For the past 5 years, he has held several different sales roles, designing anything from small humidification systems to 1000 ton fluid coolers. At J2, Kenny is responsible for continuing to grow the HVAC OEM market.
Schedule a call with him via email: kennys@j2inn.com
Terry Fox
Sales Solution Architect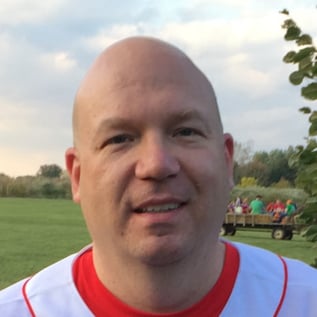 Terry is a recent addition to the J2 team and brings over 21 years of experience in the HVAC, software & controls markets with the last 15 years focused in Data Centers and mission-critical buildings. He has extensive expertise in software development, product management, and business development. At J2, Terry will use those disciplines to bring conceptual ideas into FIN to deliver best-in-class solutions. He'd love to chat about making your equipment/building smarter, more efficient and highly connected so it's ready for the future.
Schedule a call with him via email: terryf@j2inn.com
David Gits
Strategic Key Account Manager
David is a Belgian living in Switzerland with a background in Industrial Engineering. He completed his Post-Graduate degree from Columbia University and MIT on Digital Strategies in 2021. Prior to working in the Smart Buildings Sector, he spent over 10 years in Industrial Automation. David came to J2 from Siemens Building HQ where he helped HVAC OEM's with the last technologies. Now, he's our Strategic Account Manager. David is passionate about technology, people's well-being, human psychology, and sport.
Schedule a call with him via email: davidg@j2inn.com