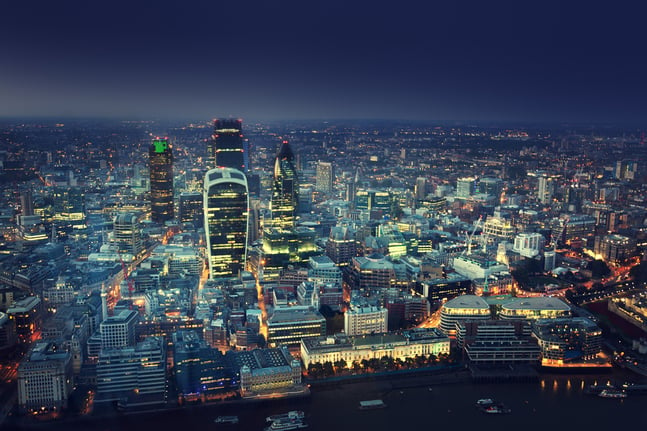 You may have noticed a few changes going on at J2 Innovations - we have updated our website and colors. Don't worry, we are still the same J2 that our customers have come to know and love, just with updated branding and a new website!
It's not just how we look that has changed, but also how we talk about our software offering and what we do. We wanted to make it clearer the various ways in which our foundational software platform, FIN Framework (FIN), can be used, and what our 'pre-packaged' application suites offer for different applications; making it easier for customers to get the best out of their projects.
Let me start at the beginning and help you navigate the world of FIN Framework. After all, simplifying smart buildings, smart equipment and IoT is what we do best!
FIN Framework
FIN Framework is our principle technology and at the core of all our offering. It is a software framework with various applications that can integrate, control, manage, analyze, visualize and connect smart buildings, smart equipment and IoT. It can be totally customized and integrated into our customers' own products to create solutions that are unique to them. FIN lives at the edge, not in the cloud, and can be deployed on a Controller, Server, Gateway and HMI.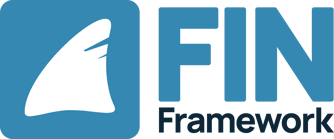 We are proud of FIN Framework and its capabilities - which are almost limitless! However, our specialized application suites have been created to show the world what FIN Framework can do when applied to key areas. They too can be customized further or mixed and matched depending on requirements.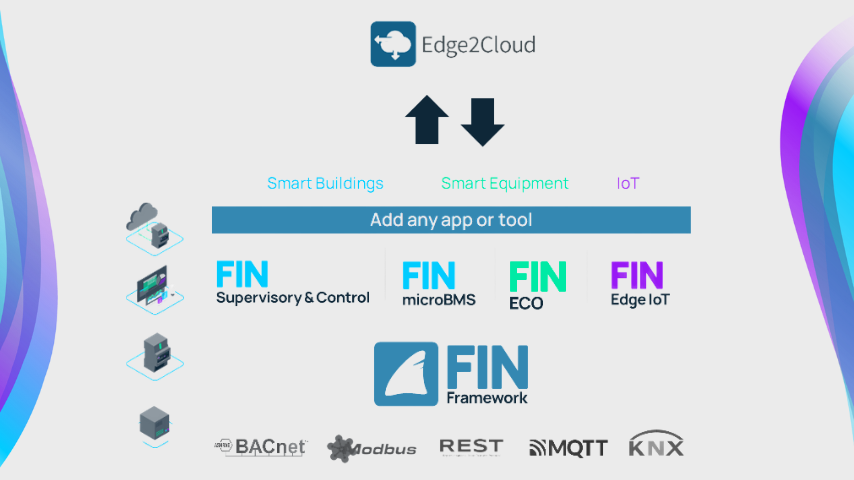 Smart Buildings
We have two application suites for smart buildings – FIN Supervisory & Control and FIN microBMS, with the former suitable for more complex buildings and sites, and the latter less complex. Whether focused on managing a few systems in a small retail space or integrating all disciplines in a complex infrastructure building, our application suites can be customized further to the needs of the building, campus or city.
Discover more about our smart building application suites.
Smart Equipment
To improve the energy profile, serviceability, and lifetime value, you can make equipment smarter by applying FIN Framework. Our application suite for providing off-the-shelf control and optimization for cooling and heating plant rooms is called FIN ECO. It has been put together to help equipment manufacturers integrate chillers, pumps, air handling units, cooling towers, boilers and/or other related equipment.
Discover more about smart equipment here
IoT
With more IoT devices being used in all areas of our lives, it's imperative that building devices, equipment and systems can be integrated easily. Our application suite, FIN Edge IoT, was created to provide this integration with little engineering or commissioning effort. In addition, the FIN Edge IoT application suite provides expandable edge applications such as analytics, reporting and control, and will provide the data through Haystack IoT into other applications for simple integration.
Putting it altogether
There you have it - a whistle stop tour of FIN Framework and application suites to help simplify smart buildings, smart equipment and IoT. Don't just take my word for it, book a free demo of FIN software and application suites with one of our experts or explore our shiny new website😀