Are you ready to unlock energy savings and add further value to your plant room or other smart building equipment? FIN Equipment, Control & Optimization (ECO) can integrate chillers, pumps, cooling towers, and other related equipment. It can significantly improve the energy profile, reduce the cost of service, improve the lifetime value of equipment and make your product ready for the IoT. Check out these top-tier manufacturers who have already implemented FIN ECO in their smart equipment solutions.
Clivet INTELLIPLANT
Clivet's INTELLIPLANT solution is dedicated to medium and large sized applications, it controls all the main elements of a centralized plant room, including the hydronic units, the pumping groups of the primary and secondary water circuits, and source units. Intelliplant dynamically determines the logic for different system configurations, it provides preventive maintenance and allows the plant operator to manage energy by optimizing efficiencies. Read the case study.
"FIN is the most innovative software platform that has been built for supervisory, building automation and IoT applications. It will enable us to customize and improve the monitoring, control and optimization capabilities of our already market-leading HVAC systems while helping us transition to a pivotal role in the smart building, digitalization, and IoT space." - Domenico Canei IoT R&D Manager, Clivet SpA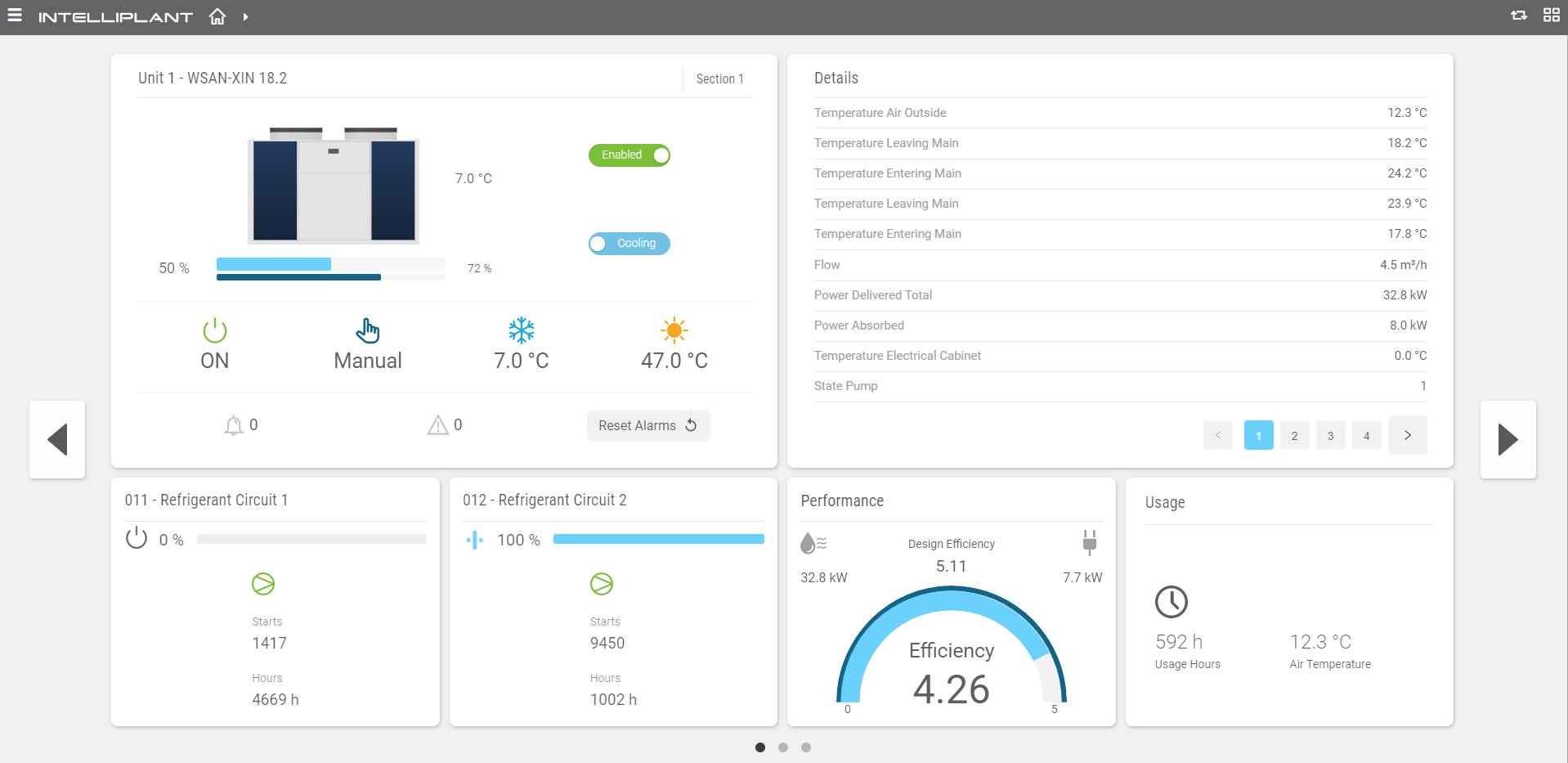 SAEG Orbit
SAEG Engineering Group (a member of the Daikin Group), utilized FIN's Supervisory & Control Application Suite to create Orbit. Orbit is a plant room management solution that optimizes and manages the plant room to save time, energy, and costs. The software is implemented on an embedded device and integrates with third-party controllers. Through the use of an easy-to-use commissioning wizard, only basic knowledge of the application is required to configure (no programming knowledge required). Orbit customers benefit from utilizing state-of-the-art plant control software that's easy to maintain and expand. Learn more about their solution here.

Lennox e-savvy
Lennox e-savvy combines the simplicity of a plug & play system with the power of a full BMS, customized to meet the functionality needs of Lennox equipment. It's easy to deploy through HVAC installers as a simplified solution that runs on a powerful edge controller.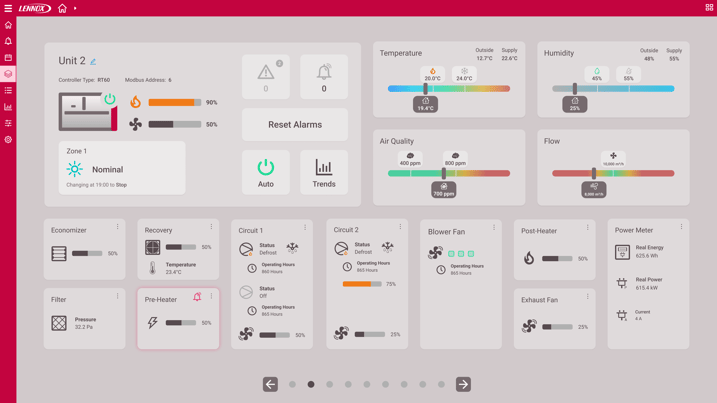 "We hope that the e-savvy's launch is just the beginning of a great journey and a precursor to the entire line of solutions based on the FIN platform, addressing integration of Lennox products.
I want to emphasise the cooperative effort of the development team from Lennox and J2." - Michał Wyżlic, Supervisor, Software Engineering at LENNOX EMEA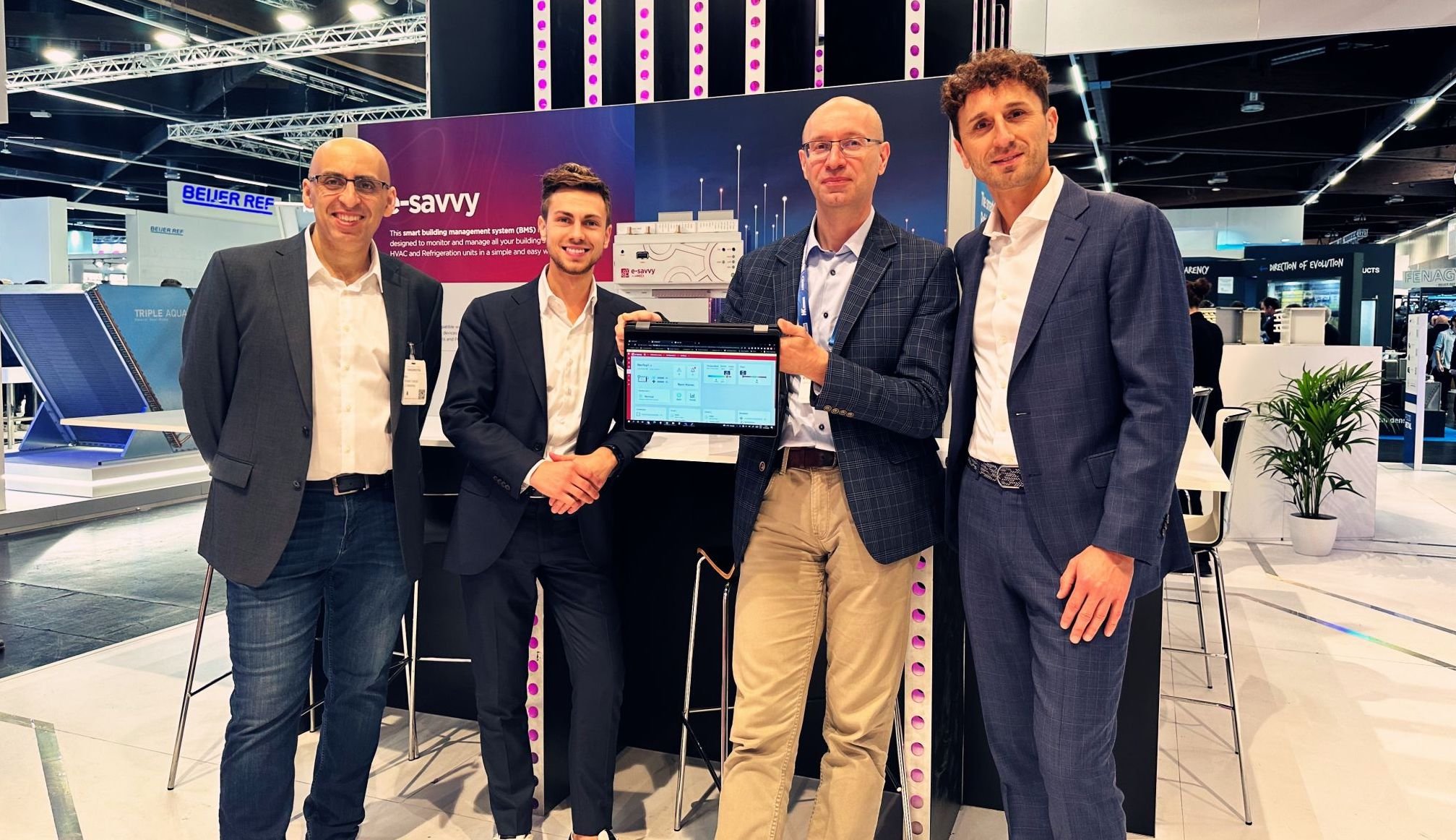 HVAC manufacturers are in a prime position to address the BMS market since their equipment is already in the building (and consuming an average of 45% of the energy in a building). The key to success will be to provide plug & play solutions so that the existing HVAC installer networks can be leveraged. FIN ECO can help.