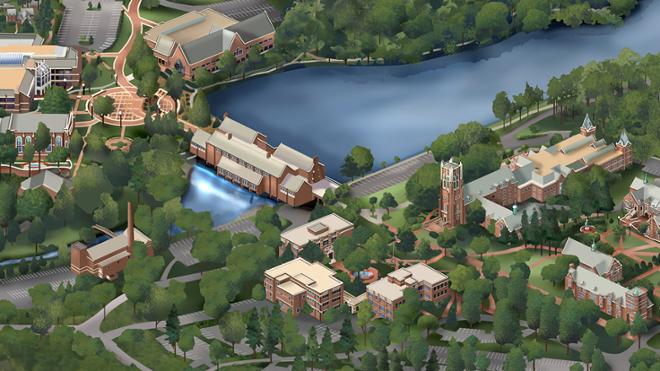 The University of Richmond has an absolutely gorgeous campus that surrounds the Westhampton Lake just west of downtown Richmond. The campus is characterized by rolling hills, multiple ridges, and Collegiate Gothic architecture dating back to the early 20th century.
Prior to FIN, the campus legacy Building Automation System (BAS) consisted of 41 buildings and approximately 1,300 pieces of equipment. The impetus of the project was to integrate the legacy Staefa Control System to Niagara JACEs and unify the front end work station with a better user interface.
Why FIN Stack Was Chosen
FIN Stack was chosen for the centralized graphics, data collection, alarms, and uniform user interface across all platforms, desktop, smartphone, and tablet.
"When I first evaluated J2 products for the conversion to Niagara I was only interested in the graphics. When I was shown FIN Stack, the history app was what sold me. To have that amount of data at your fingertips is invaluable as a facility manager. FIN Stack provided UofR a path forward with any vendor's control product." - Julian Morgan, Assistant Facility Manager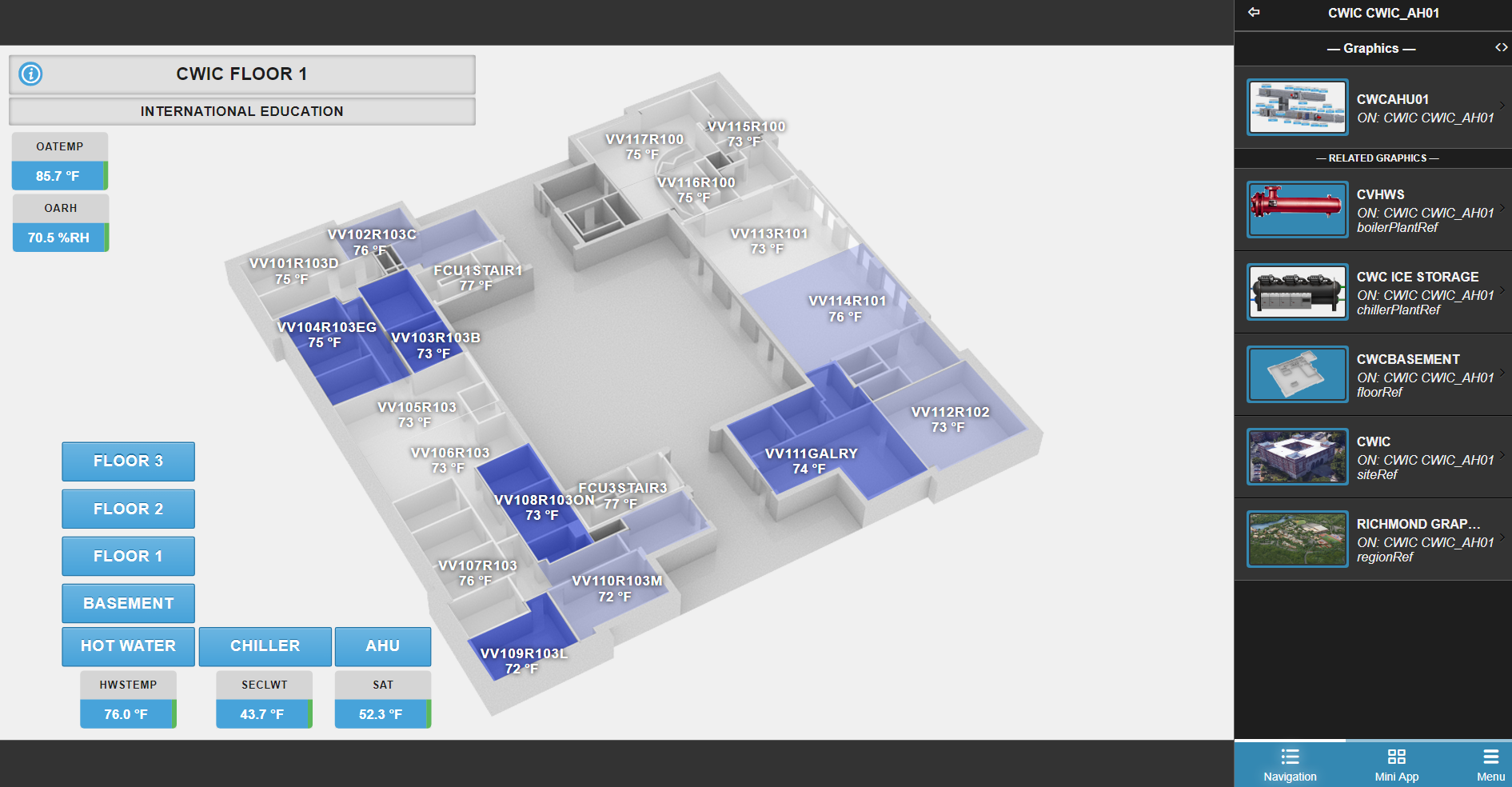 What Problems Did It Solve?
The implementation of FIN Stack helped unify the campus, and gave more options for facility management and reports than ever before.
FIN Stack also provided the campus with:
A simplified graphical user interface
Unified alarm management
History collection and retrieval Multi-vendor integration
A campus wide cross vendor control structure through bLine
A mobile platform for technicians to view the campus BAS when needed for problem solving or just monitoring campus HVAC equipment.
The ability to view, graph, format, and download all point data in the history collection via the Historian App.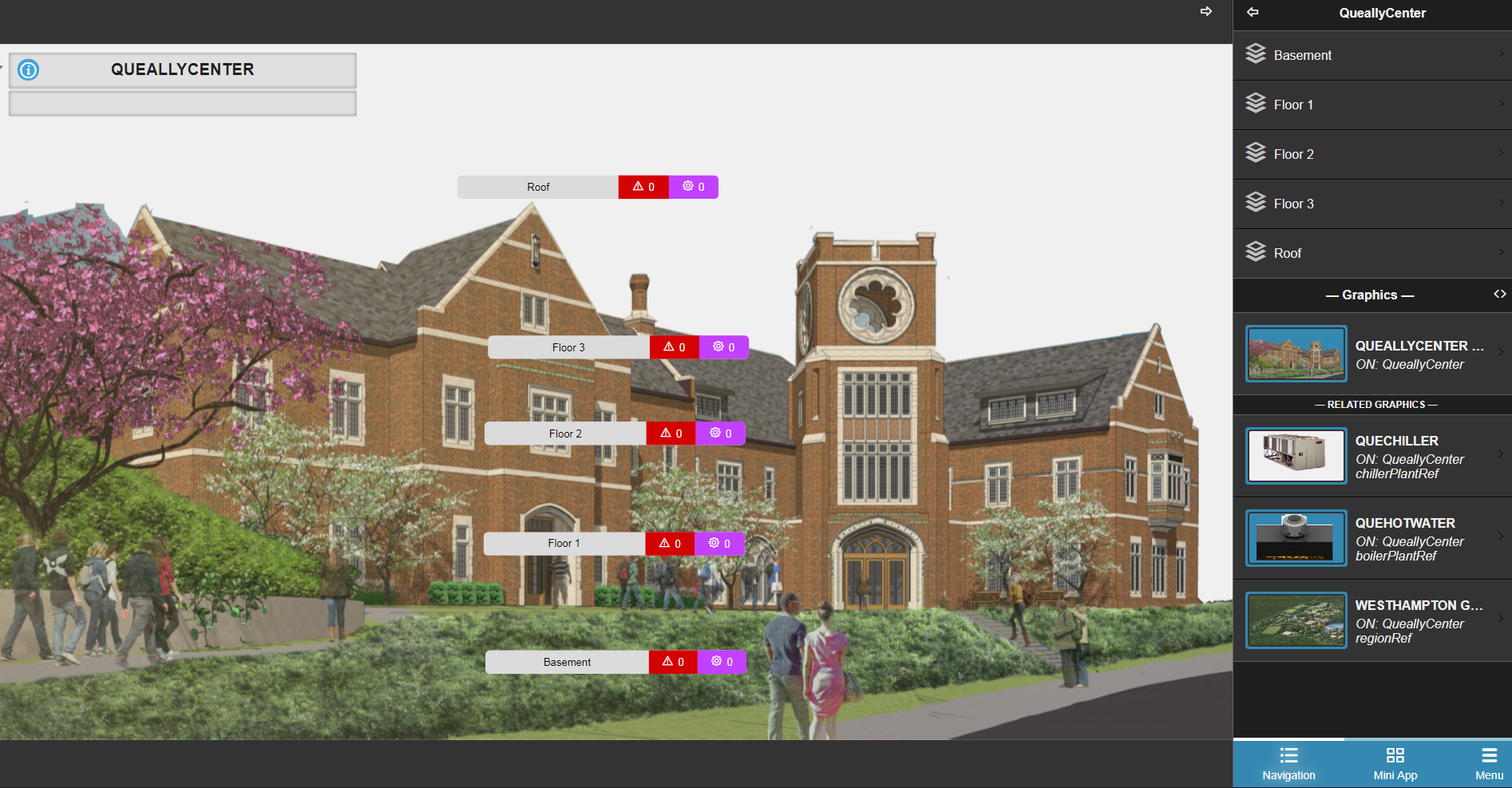 "Previously we were limited in which BAS data we could collect in readily available format. Historical data had to be limited due to the available memory of the Staefa NCRS."
What made this project unique?
The University of Richmond team now has a consistent interface with alarm routing and data collection capabilities. Using the FIN framework, they are connecting to legacy Niagara, and newer buildings that are brought online using BACnet IP.
The amazing part of this project, was that much of it was done by the user. The turnaround time is also something to be proud of. They were able to complete the reprogramming and equipment graphics for the entire campus in about 9 months.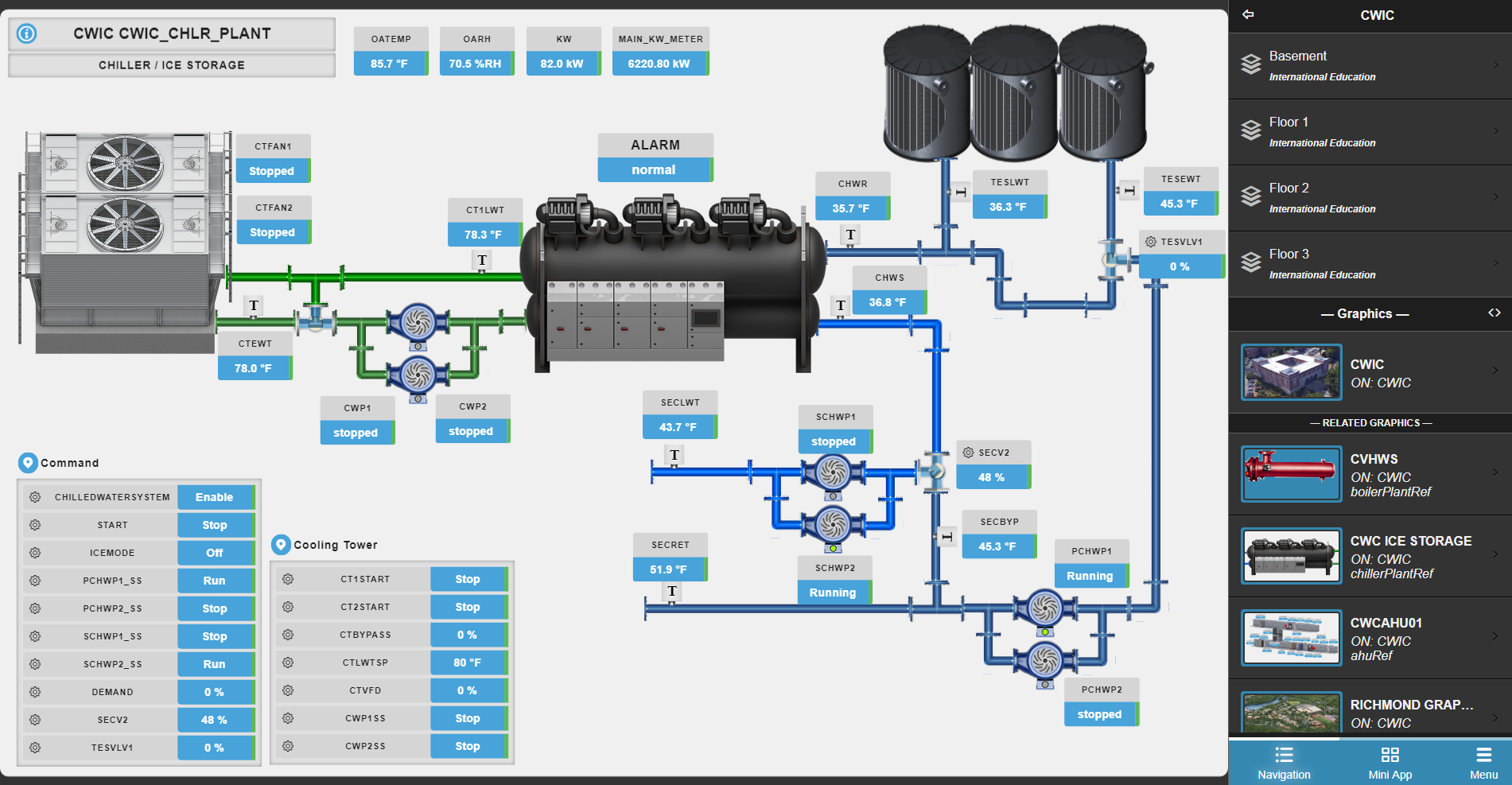 "FIN Stack is not just a BAS integration system, it is facility management tool and when you have a 2.5M sq ft campus to manage it was a no brainer. I can customize the user interface to make my job of managing the campus easier."
Currently, FIN Stack is connected to 50 campus buildings with a total building size of approximately 2,500,000 SF.