What If FIN Framework Managed the Holidays?
'Twas the day (or two) before Christmas and all throughout J2, our team was dreaming of ways that FIN Framework could manage their holiday. Here's a fanciful look at how FIN's built in applications might be (mis)applied to your holiday preparations.
Navigation could help you get to all the stops on your Tacky Light tour or help Santa find those who've been naughty or nice.
Logic Builder could build and automate your Christmas decorations for the ultimate light show.
Graphics could allow you to share your virtual light show to any browser based or mobile device.
Notes can help track your holiday shopping list (so you can check it twice).
Alarms are great to help manage your time with reminders for important tasks.
O&M Manuals provide easy access to your holiday content; such as recipes and addresses.
Scheduling helps manage your special events (like holiday parties, virtual Happy Hours, or cookie baking sessions).
Summaries can keep track of your relationships and help maintain your Holiday Card list.
Favorites can bookmark your favorite shopping sites.
Historian can keep track of oven temperatures for your holiday ham.
We hope you enjoyed this fun play on FIN Framework. FIN's real magic lies in the management of Smart Buildings, Smart Equipment, and IoT enabled devices and this can be enjoyed all year round!. We hope you have a FINtastic holiday season!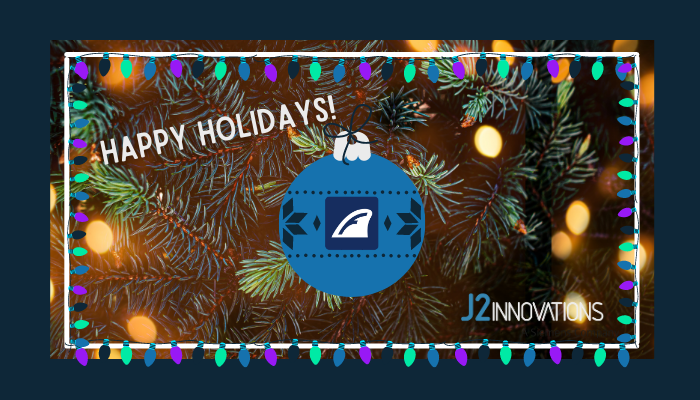 B. Scott Muench
Scott joined J2 Innovations as a partner in 2011, and is now Vice President of Customer Experience. He has a wide range of responsibilities including evangelism, business development, training, and operational excellence. Scott is well known as an industry expert in smarthomes and smart buildings. He is a past president of ASHRAE, and is currently a board member for Project Haystack. Scott attended Clarkson University for Mechanical Engineering and graduated with a BS/Business in Organizational Innovation.