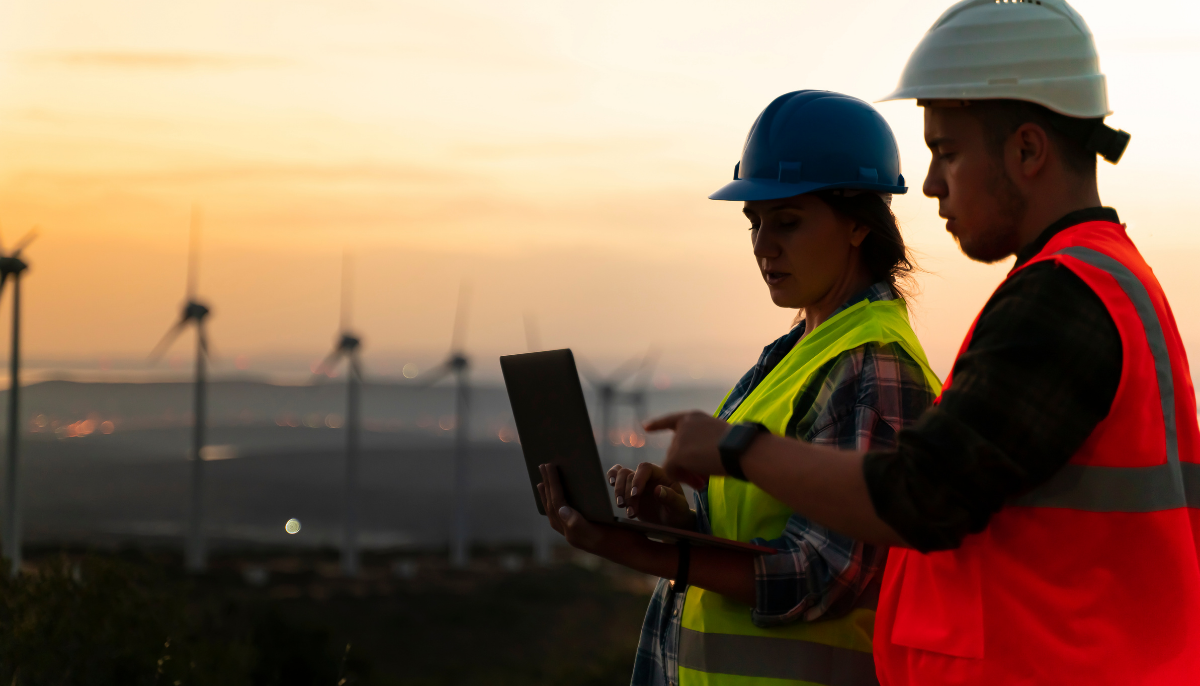 We're seeing a shift across the globe towards renewable energy and net zero carbon emissions projects. From the vehicles we drive to the homes and buildings we occupy, energy consumption and management are becoming part of a larger conversation around reducing the effects of climate change.
As huge consumers of energy, it's time for the buildings industry to step up and take action to reduce our carbon footprint. The challenges in doing so include the need to keep up with the rapidly changing and expanding technology and IoT landscape, as well as a lack of comprehensive open integration platforms for various systems and buildings. Simply put, there needs to be more accessible and interoperable solutions. That's why the team at J2 Innovations has been working to make the FIN Framework compatible with renewable energy technologies and easy for energy related OEMs to leverage.
FIN software can manage, monitor, analyze and control complex energy flows and increase an energy systems' flexibility and reliability. FIN can also support managing infrastructure for electric vehicles! Using FIN for Energy Management offers an easy way to integrate, connect, manage, visualize, analyze and control a range of energy management products and solutions.
FIN Framework can
Reduce and avoid energy consumption through intelligent automation and management systems
Optimize operation and maintenance by controlling energy efficiency, distribution energy, storage, etc.
Minimize risk of disruption by managing and analyzing power supply and ensure business continuity with preventative maintenance monitoring
Make the most out of our assets and make the right decisions over maintenance and modernization
Manage renewable energy and storage
Monitor flexible loads through the building management system for demand-charge savings
Integrate Electric Vehicle charging landscape into buildings and infrastructures for better management and monitoring
FIN in action: Blackstone Case Study
Blackstone Energy Services uses FIN Framework on the edge and in the cloud for their existing purpose-built energy analytics service. By leveraging FIN, BlackPAC™ can now present energy and building data on intuitive web-based dashboards. Data within the BlackPAC™ solution can be used to manage distributed energy resources, set consumption alerts, fault detection, run detailed analytics on building or portfolio performance and manage complete real-time reporting. Further integration with other data sources such as budgets, forecasts and utility billing are easily achieved to improve visibility and decision-making.
Integrating your energy management product with FIN
As an OEM, FIN can easily be integrated into your energy management solutions and services to leverage a range of FIN Framework applications; connect and integrate your product seamlessly with other equipment, solutions and services via open APIs; configure software easily (e.g. via gateway to collect data direct from site), and finally offer an easy way to train your technicians and customers through J2's Best in Class training, FINstitute.
Want to learn more? Talk to a FIN expert.