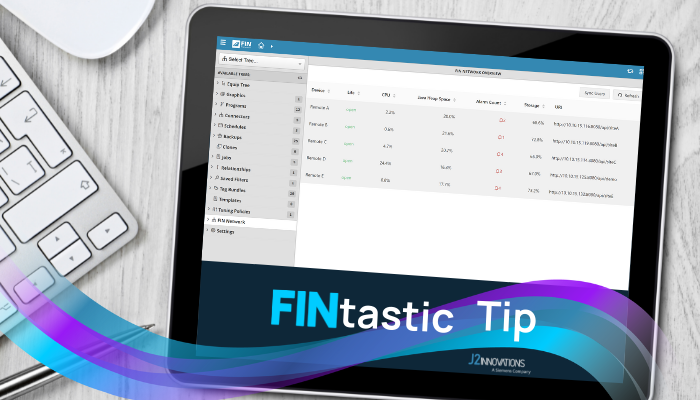 In a multi-site and multi-tiered architecture, the new FIN Network Tree in FIN 5.1 makes it easy to manage an enterprise of FIN sites. A new toolset within DB Builder enables exciting new functionality and efficiencies.
Getting started with FIN Network Tree is as easy as 1, 2, 3.
Enable the pod
Create the Haystack Connection for each site
View your proxied devices as a collection of sites in the new tree
Using the new FIN Network Tree
Through the FIN Network Tree, the proxied devices and their records can be edited and duplicated using a simplified view of the enterprise. Additionally, many of the DB Builder power tools, such as batch edit and update, are available across multiple projects. Through the use of smart drag and drop, the history references and schedule references dynamically update to accommodate the multi-tier data modeling. Finally, users can be synchronized across the entire enterprise so that each site's users are always up to date.
See the new FIN Network Tree in action in the video below.
Learn more about all of the great new upgrades in FIN 5.1 here.