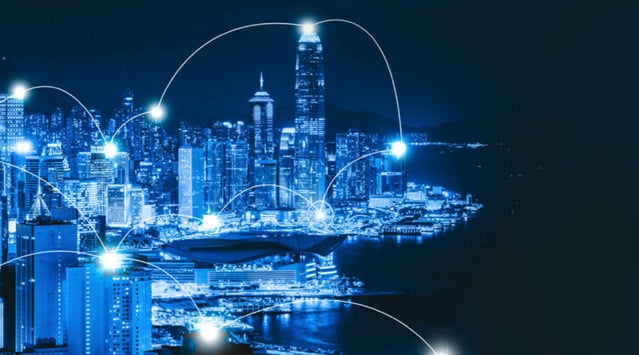 Making Data Easy to Work with using the Project Haystack open standard
The 7th issue of our Haystack Connections magazine is out and it comes at a unique time for the world and our industry. While the creation of the magazine started long before there was a pandemic, the theme seems so appropriate for what we are experiencing now. The opening message says it perfectly,
"One thing that remains unchanged and in fact has accelerated during this time, is the importance of data to society and across industry. Now, there is an urgent need to bring diverse data together so that it can be transformed into insight, knowledge and value, quickly and easily. Hence, the theme of this issue "The Mission: Making Data Easy to Work With."
In the "Message from the Board", Marc Petock and John Petze remind us that the sole purpose of Project Haystack is to make data easy to work with. In their article, they note that the standard is continuing to develop and has become a widely accepted semantic modeling methodology.
"Since our founding, the Project Haystack organization's mission has been to make data easy to work with by providing an open-source methodology for defining the meaning of data produced by devices and equipment systems using "tags" to represent facts and descriptors." - Marc Petock
As a board member and Haystack evangelist, I've always touted the practical "Payoffs" of Haystack tagging and data modeling. Here at J2 Innovations, FIN Framework's applications suite leverages Haystack to make it easy to work with building data.
Siemens products, which are built on the FIN Framework, are a great testament to the intersection of technology and practical application. In their contributed article, they emphasize that utilizing standardized tags has multiple benefits, such as project design, system specification, programming and commissioning. This leads to a benefit of better system interoperability and data optimization for building owners and other stakeholders.
"When all components of a building and its systems utilize Project Haystack tagging standards, streamlined processes make it easier to interpret and correctly understand the data that is exchanged. Informational interoperability—using common language where all parties agree on the meaning of words—offers benefits such as workflow improvements, less setup time, reduced labor, and increased standardization." [Taken from their contributed article]
Another great example of Haystack being applied to help solve a data challenge comes from a very interesting article on Georgia Institute of Technology's Kendeda Building. The building was designed and constructed to be the most environmentally advanced education and research building in the Southeast. The building is expected to achieve Living Building Challenge (LBC) 3.1 certification (the world's most ambitious building performance standard).
"Using the information that the building produces will help Georgia Tech better understand building usage and how occupants affect a building's energy performance." - Donny Walker
Lining up with this month's release of Haystack Connections Magazine, J2 Innovations was excited to announce the release of FIN Edge2Cloud. In our contributed article, Chris Irwin discusses the history and evolution of remote connectivity. Edge-to-cloud offers a solution to all of the challenges various stakeholders face when attempting to remotely access and manage their BAS and IoT devices. At J2, we have chosen to implement this using the Haystack protocol over MQTT for edge-to-cloud communications. This provides easy, secure, scalable and open edge device management for smart buildings.
As you can see from these select articles in the latest Haystack Connections Magazine, the industry is achieving the mission of making data easier to work with by levering Project Haystack.
Download the Spring 2020 Haystack Connections Magazine here
(clicking will trigger instant download)