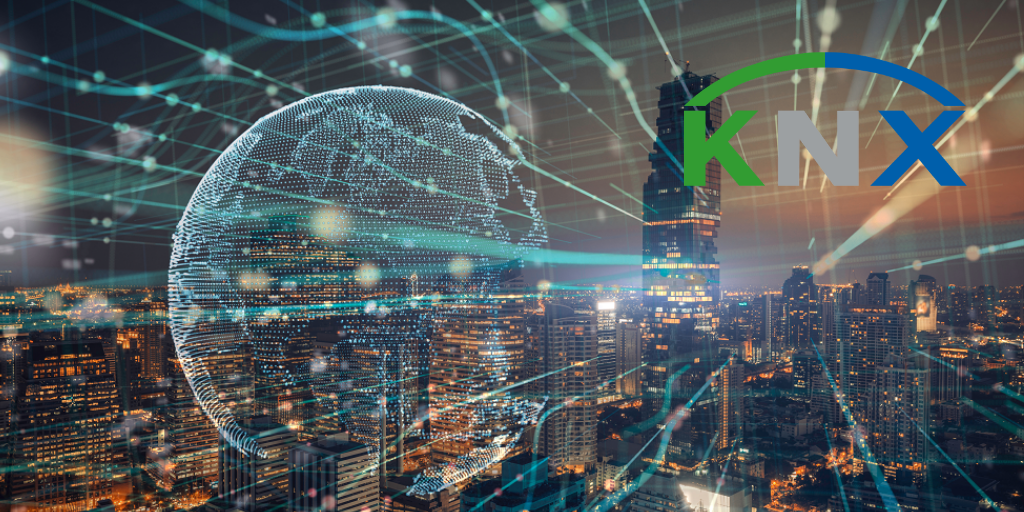 How to Develop Your Next Generation FIN Based Product with the KNX Connector
There are a lot of opportunities for energy efficiency solutions in the building industry that can come from the use of intelligent controls. For many commercial building operators, the energy bill is the largest single expense, making the need for energy efficiency critical. But beyond saving your bottom line, the industry as a whole needs to significantly reduce its large carbon footprint caused by current rates of energy consumption. According to the U.S. Energy Information Administration, electricity and natural gas accounted for about 93% of the total energy consumed in commercial buildings in 2012. While that percentage may have gone down since 2012, it's certainly nowhere near where it needs to be in 2020.
The installation of network connected smart room controls is one way to both improve local comfort conditions and reduce energy consumption, by virtue of more "intelligent" control of space temperature, lighting and air quality, based on occupancy and zone level schedules. Historically, many of these type of room level controls have used proprietary protocols, but the market now much prefers the use of open interoperable protocols so that installers can select the best products for each situation. Many manufacturers of such room level controls, for both HVAC and lighting, use the KNX protocol. KNX is an ISO open standard protocol for intelligently networking state-of-the-art home and building system technologies. KNX devices have become widely used across Europe and in the Middle East because they offer flexible installation using a 2 wire bus cable, plus the well defined messaging structure enables easy inter-operation of various manufacturers products on a single project. Although less well known in the North American market, use of KNX is also increasing there. Can your BAS or BMS work with KNX protocol? It needs to if you wish to respond to demands to incorporate these types of controls.
J2 Innovations recently introduced an all new version of their KNX IP connector to provide seamless integration of KNX devices into FIN Framework based systems. The KNX connector software module is able to read a KNX project file and present all the KNX points/group addresses available in an installation within the FIN open platform. Provided the KNX devices have been previously templated, the inclusion process, together with all Haystack tagging can be automatic, enabling easy integration and supervise of the the KNX components. These can then be combined with other devices and systems that use other protocols. FIN Framework acts as the global system controller and/or building automation supervisor to integrate, control, manage, analyze, visualize, and connect.
Here's a look at how our KNX Connector can help in the development of your next lighting control related product.
Reduces engineering time
Native KNX integration within a single management platform can remove significant engineering overhead for Application Engineers who routinely integrate multiple building protocols within complex BMS. Simply put, our connector can talk directly to KNX devices. So for example, if you have a motion sensor connected to a lighting controller and a cooling output connected to a HVAC controller, they will work together without the need for a protocol conversion. In addition, because FIN has templates for the KNX devices, all the tagging can be done automatically. That means creating the database, graphics, and related applications is very simple.
One toolset for global control
FIN is natively built on the use of semantic tagging, supporting the latest Project Haystack Open Standard 4. As well as KNX, FIN also supports other protocols like BACnet and Modbus. After the KNX device network has been initially created using the standard ETS tool, the resulting project file can be imported into FIN. FIN Framework then learns all the connections and points that have been configured in ETS. Once the existing network configuration has been learned, you can use FIN to add supervisory logic, alarming, scheduling, and graphics.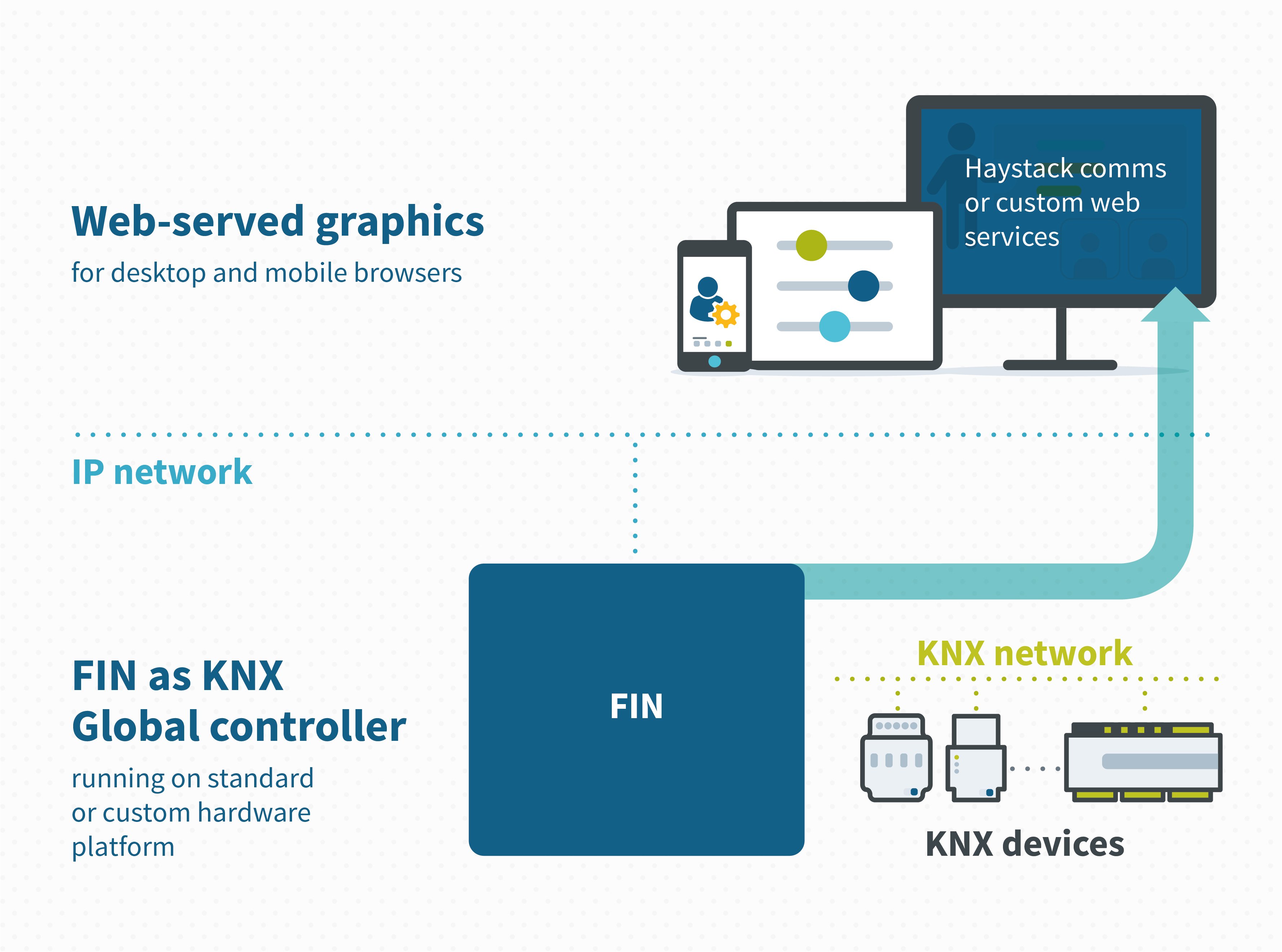 "When compared with many of today's KNX-specific controllers for commercial applications, FIN Framework offers users a major upgrade in supervisory and system control; offering a more powerful and richer feature-set for monitoring, scheduling, alarming, visualisation, analytics and IoT functionality." - Matteo Pierone, Director of Professional Services EMEA at J2 Innovations
Remote connectivity
Traditionally, a System Integrator would need to be on site with their laptop in order to configure the integration to the KNX devices. With FIN Edge2Cloud, the engineering can be done remotely, once the ETS file has been generated. All configuration of FIN is achieved via a browser, which means there's no special application or windows tool needed.
FIN provides an intuitive user experience, intelligent data-management, simplified workflows and shares data to the cloud or other IT systems, via an IoT interface. This makes it the perfect platform for OEMs looking to build KNX based products that seamlessly integrate and supervise intelligent buildings.
The KNX Connector is part of the FIN 5.1 launch. Further information on FIN and global KNX control can be found here
Access the 'How to' video to learn how to configure the KNX Connector here