COP27 took place this week and the theme this year is "Together for Implementation" around taking action. In our industry, what are we doing to reduce our carbon footprint? We've been talking about the need for all buildings to be properly managed. As J2 CEO, Alex Rohweder says, "Managing a building without a BMS is like driving a car without a steering wheel."
Recently, Alex shared a post depicting a building in New York City with a "Building Energy Efficiency Rating" - essentially a visible report card for how that building is performing. It made me think of the posted restaurant health inspection reports that let you know how sanitary the operations are within. But how "clean" are the buildings we occupy with regard to energy?
According to IEA, "The buildings and buildings construction sectors combined are responsible for 30% of total global final energy consumption and 27% of total energy sector emissions."
What if buildings used report cards?
Wouldn't it be great if innovative programs such as the New York City Benchmarking and Energy Efficiency Rating were adopted across all buildings? This would help drive awareness and action to take steps in reducing energy consumption and carbon emissions. Getting all buildings to a minimum standard of automation would enable reporting of overall health and energy efficiency metrics. Unlike the one-time LEED certification and more like an ongoing report card, this would ensure energy efficiency is continuous.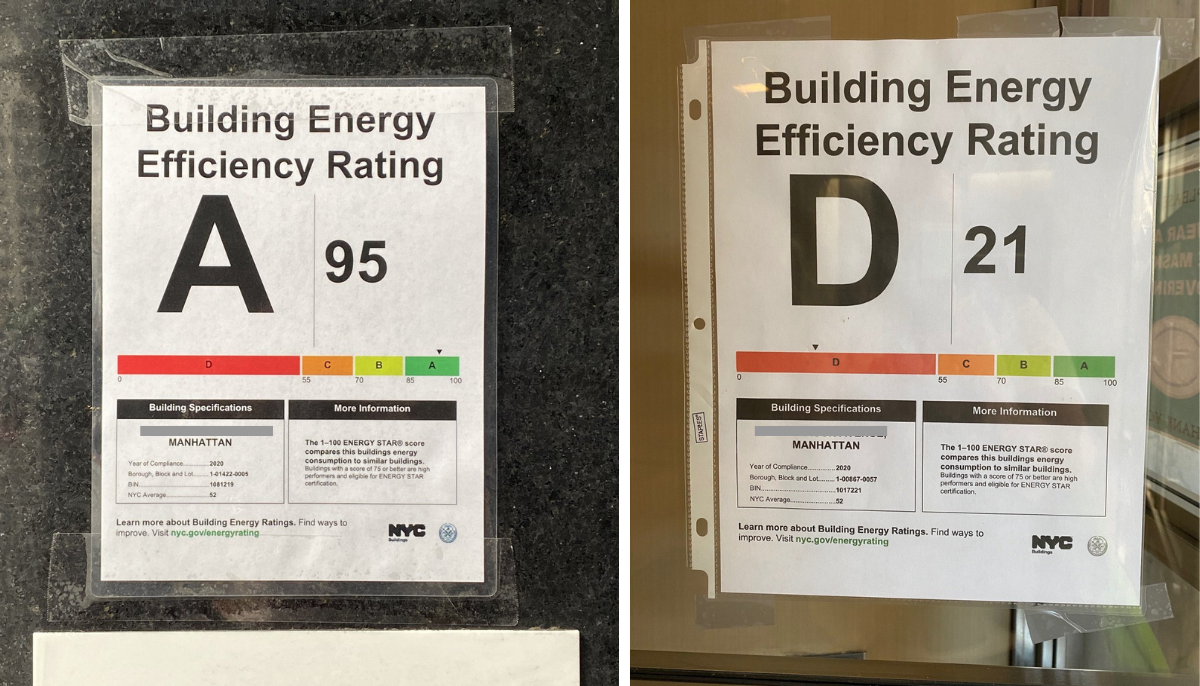 How does a building "make the grade"?
Here's a look at how we would "grade" a building if a standard "report card" existed for all buildings.
Logging and reporting of

building performance

Automatic control of scheduling for HVAC, lighting, and other energy consumers

Precise temperature control based on occupancy and ventilation requirements

Integration of subsystems

that contribute to energy efficiency such as blinds, tinted windows, and other data sources (electric and water meters)

Maintenance and continuous commissioning

of systems to ensure maximum performance
Inspired by COP27 and a call to action to lower carbon emissions, innovative ideas such as a simple building performance report card could be a novel approach to expanding the reach of smart building technology into the vast number of buildings that contribute to energy usage but are not currently managed.