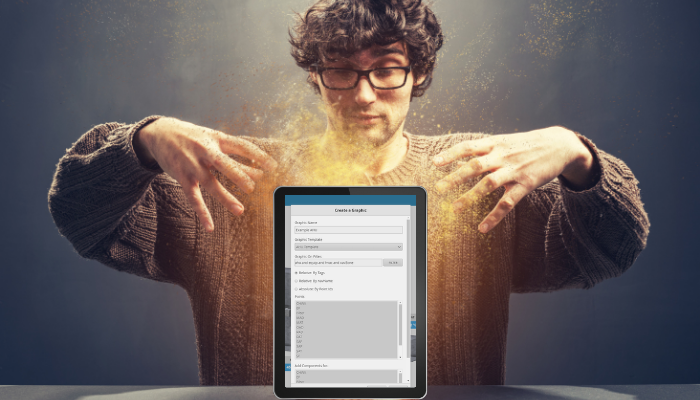 We like things to be simple – we want an easy life, and yet too much of the technology we deal with day-to-day is far from simple – it's complex, and often confusing to interact with. To simplify our interactions, software developers developed the concept of wizards – a step-by-step approach to dealing with the complexity; breaking down each interaction into manageable question and answer type steps that are intuitive, preferably with the required answers prompted by the software. Most of us have all become very familiar with wizards; our mobile phones and smart home devices use them to simplify configuration tasks, but there are still many applications that present one with a dauntingly complex user interface, and require a training course in order to be able to "drive" the software.
This is certainly true of HVAC control systems and other building related systems, as each manufacturer creates a software application to configure and use their own products. Whilst Building Management Systems (BMS) software vendors have made efforts to make their software easier to use compared to 20 years ago, the complexity is still a big problem for those installing and maintaining such systems as the technicians and engineers involved all need to be trained and have enough practice to become familiar the software in order to use it effectively. Most of the systems on the market require the use of a Windows-based application for configuration, and have not been designed with the modern wizard-based approach to configuration in mind. The problem of configuration complexity is even more acute in the HVAC equipment installation market when controls specialists are not involved. Installation contractors with domain knowledge of the AHUs, chillers, boilers and associated pumps etc. are not best placed to deal with sophisticated controls. This limits what tends to be installed to quite basic functionality.
The solution is to simplify the configuration and commissioning processes by breaking them down into easy steps, with the installer guided by the software wizard(s) that provides prompts in the software with explanations of what is required as one follows the stages. This overcomes most of the training and familiarity hurdles. Historically many companies have attempted to address this, especially for simpler control products. Unfortunately the result has often been a compromise, since the price of simplification has been limitations in terms of the functionality permitted, and as the software has been hard-coded to meet the originally specified functionality range, the high cost and development cycle required to implement modifications and upgrades that extend the scope of the product's software have tended to limit the evolution of such products. In part this has been due to manufacturers' preoccupation with minimum hardware cost, which in turn has limited the amount of computing power available to the software designers. Given the expected market price for such control products and the relatively high margin expectation of the controls manufacturers, such concerns were legitimate, but now the world has moved on. Processor power and both RAM and Flash memory types have all become much less expensive. A controls manufacturer can now run much more sophisticated software capable of delivering the simplified wizard approach to configuration AND offer a fully flexible application when the "standard" application range doesn't fully cater for the particular use case.
J2 Innovations has developed the automation software platform that can genuinely offer "the best of both worlds" with FIN Framework (FIN) software and application suites. Due to FIN's modular architecture and native support for semantic tagging, J2 Innovations has been able to create appliance type designs that can be configured simply with no pre-training and accessible on a mobile phone or tablet. FIN offers the full functionality of freely programmable application suite "under the hood" for projects where configuration options offered by the wizard approach need some manually programmed additional functionality. This ease of configuration is coupled with easy to use dashboard visualization and secure cloud connectivity, that not only enables access from anywhere via a web portal, but also allows any additional programming required to be achieved via a browser remotely.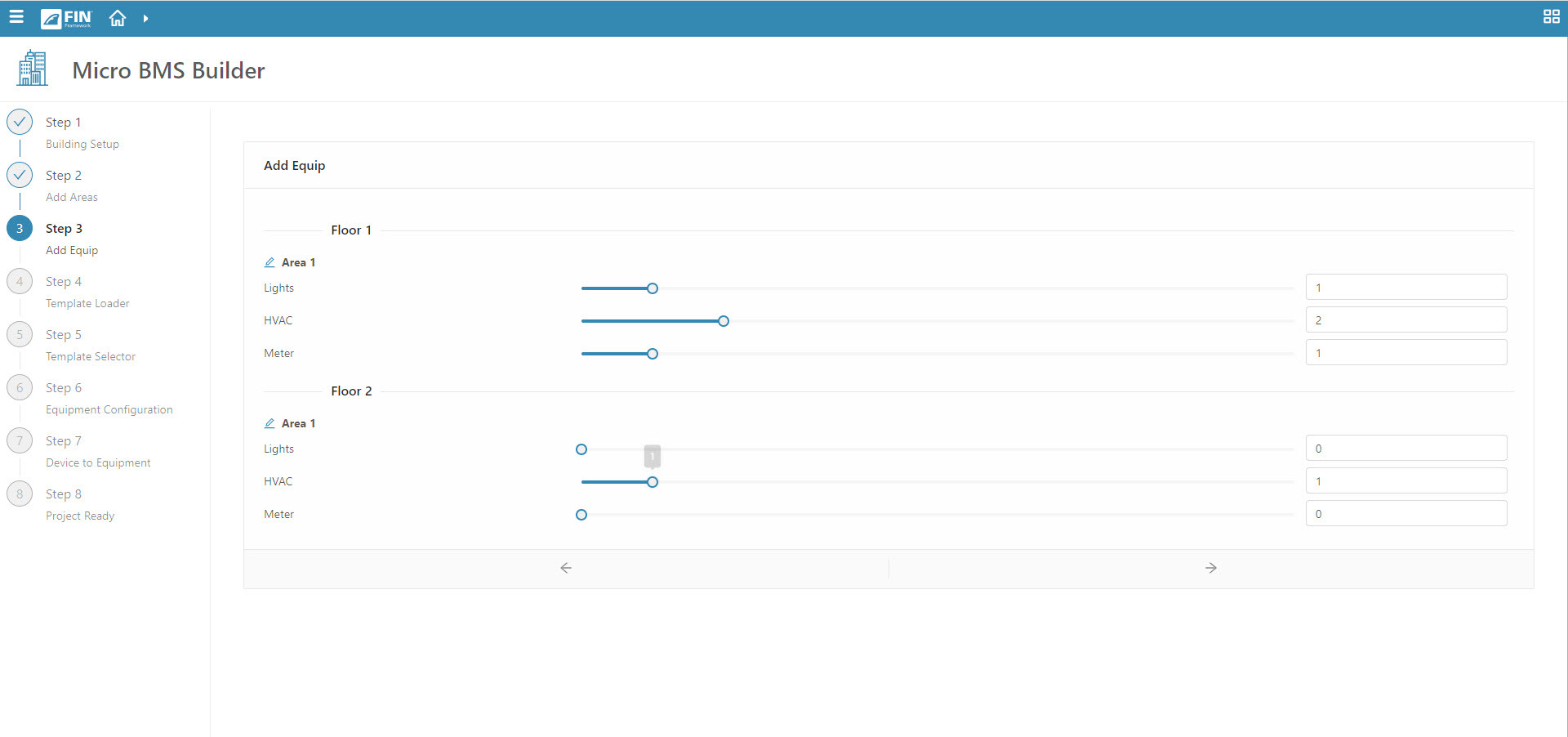 So far J2 has created two reference designs for OEM partners to customize and further develop. Firstly, FIN microBMS application suite offers simplified dashboard management of smaller sites, and enables integration of lighting, HVAC and metering. Secondly FIN ECO (Equipment Control and Optimization) application suite provides a new way to manage plant rooms with multiple chillers heat pumps or boilers, together with their associated pumps and valves. Both offer a clean and modern user experience, with fully responsive HTML5 graphics which gives users the option to use tablets or smartphones rather than just laptop browsers to configure and/or manage the system.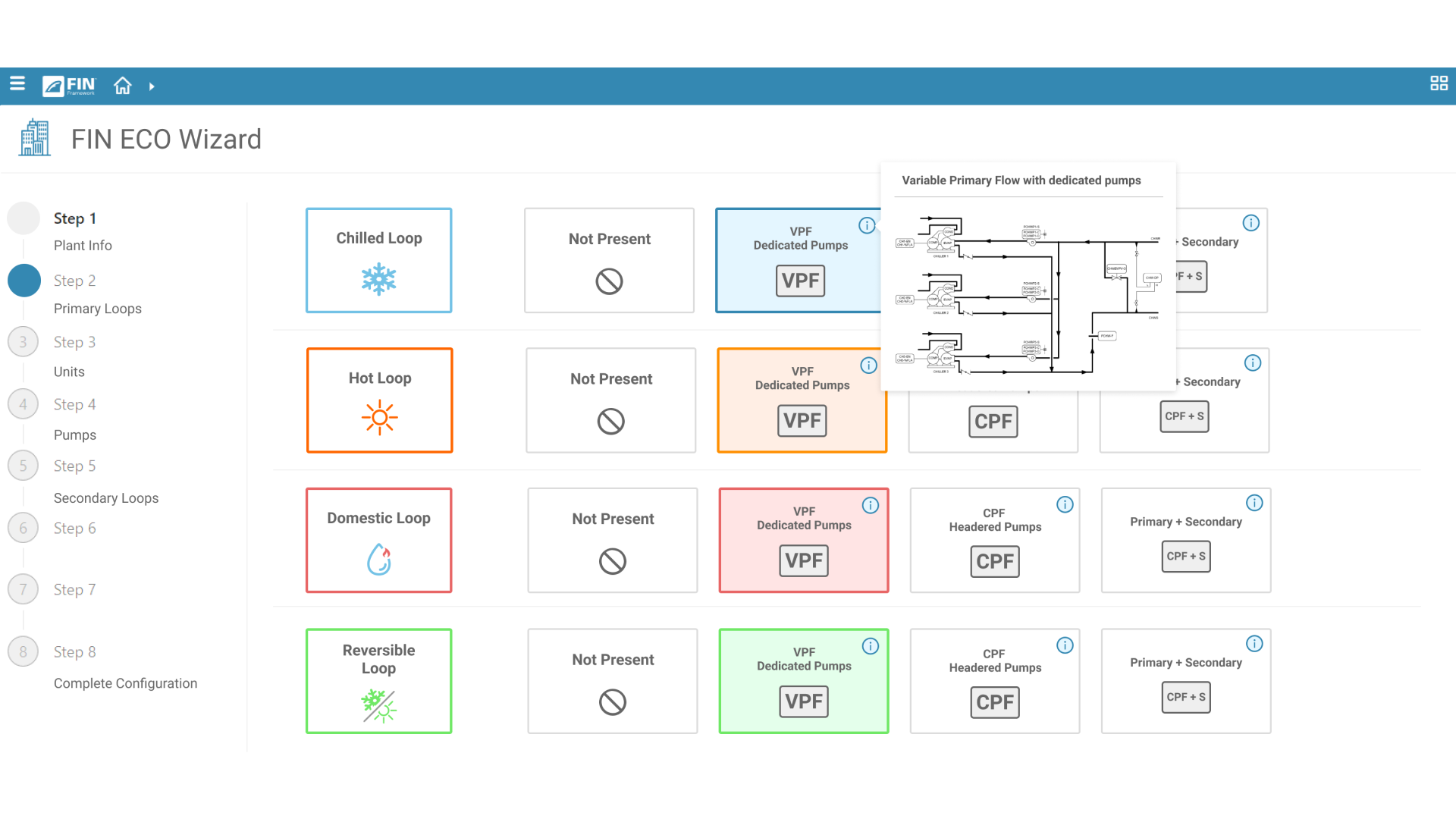 If you'd like to explore FIN's wizard technology, let one of our experts walk you through it – no magic required.