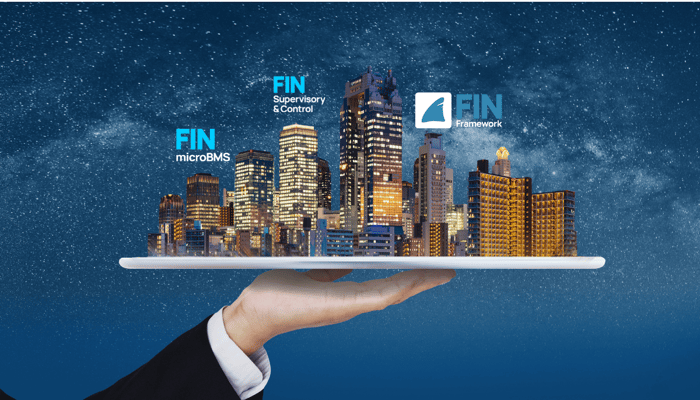 When we think of traditional building management systems (BMS), we think about a single option: to build from scratch an engineered solution independent of whether its a large, multistory building or a small retail store. As you have seen from previous blogs, J2 Innovations' use of the FIN Framework is giving new options for smart buildings through FIN Supervisory & Control and microBMS. Through micro BMS, a new deskilled approach can be applied to smaller and simpler projects through an appliance approach utilizing wizards and plug'n'play of devices.
Here's an overview of the similarities and differences between BMS and micro BMS across a number of topics like size, complexity, types of integrations, configuration approach, and user experience.
BMS
Most building management systems are well suited to handle projects that are both large and potentially complex. The engineering tools are designed to handle both the scale and complexity of creating the database, graphics, and control logic for the project solution. Over the years, much attention has been given to optimizing these tool workflows to make them more efficient and productive. Technologies such as Haystack Tagging and Data modeling have made it possible to query large databases and make global changes effortlessly.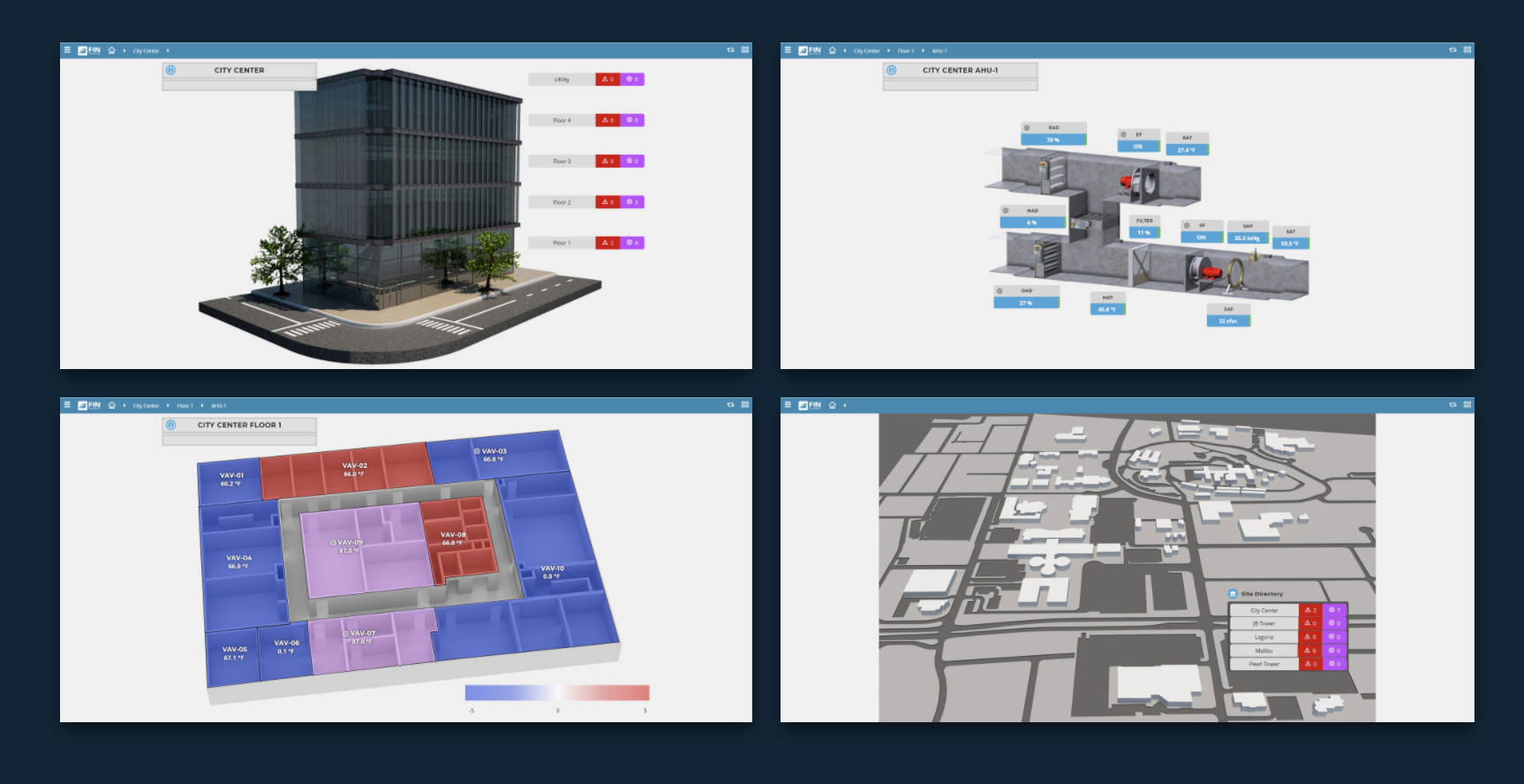 Today's connected buildings contain multiple subsystems, such as HVAC, lighting, energy, and shading, which can be integrated into a comprehensive smart building. A BMS supports multiple protocols and handles the complexity of normalizing multiple manufacturers devices. For example, getting the occupancy sensor for the lighting system to "talk" to the air conditioning system so that it modifies the setpoint to comfort levels.

The user experience in a BMS is a highly customized and unique solution, engineered for a specific project. For example, the campus map, building elevations, and floorplans are all user experiences that help navigate and visualize the various subsystems in a connected building. Additionally, detailed plant and equipment graphics help provide information and diagnostics for troubleshooting. To meet the demands of multiple stakeholders, modern BMS also include dashboards to provide higher level information as well.
Micro BMS
While the market has traditionally focused on larger and more sophisticated buildings, there are small to mid-sized buildings that represent an even larger proportion of the industry's carbon footprint. The key to automating these buildings is to provide a plug'n'play solution that requires less customization. The basic installer level system utilizes a step-by-step wizard configuration process, and combined with templates, automatically creates much of the project.
Although smaller buildings may have less equipment and devices, there is still a need for integration of multiple systems. Through the use of open protocols such as BACnet, KNX, Modbus, and Haystack, these subsystems can be more easily integrated. Device templates can combine the protocol, as well as Haystack metadata to provide ease of incorporating smart devices into the solution. Because the data is self describing, this makes it possible to create dashboards and control logic dynamically, without the application engineering labor.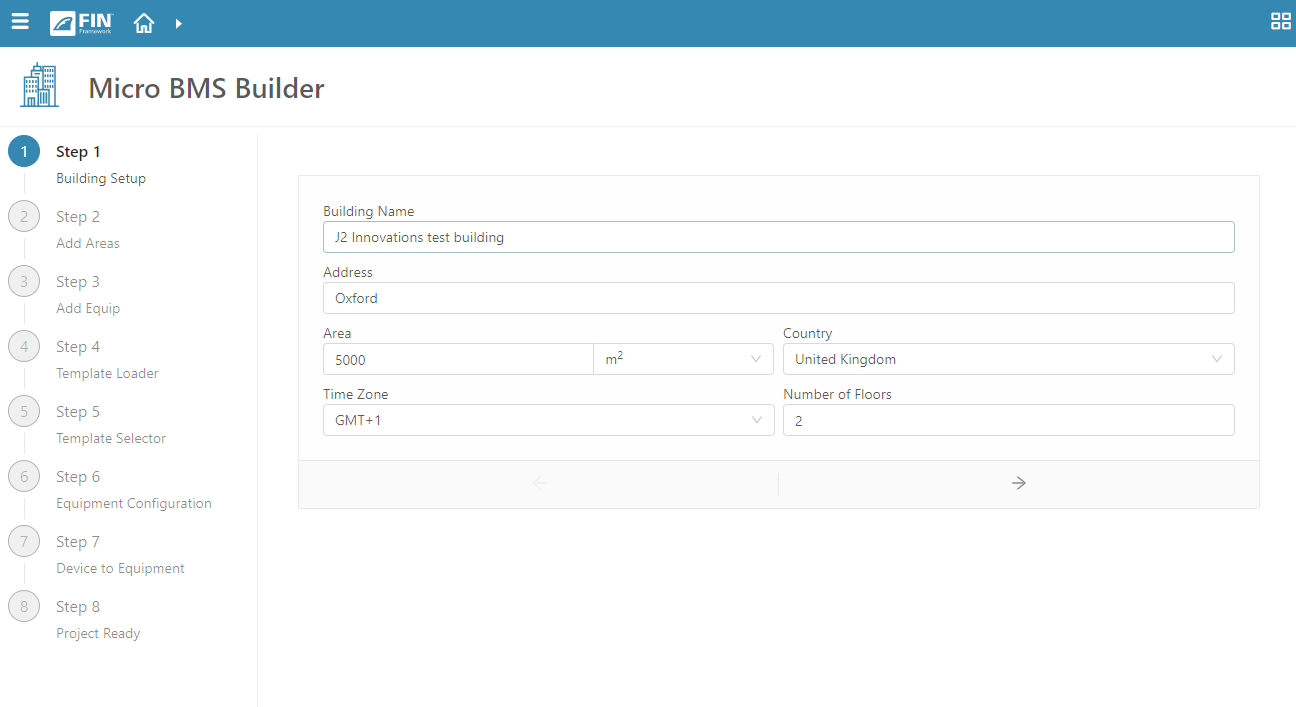 The user experience in micro BMS is pre-built screens that include various widgets or cards to present the data to the user. The simplified navigation is accomplished using a high level dashboard view with hyperlinks to see additional information for each subsystem.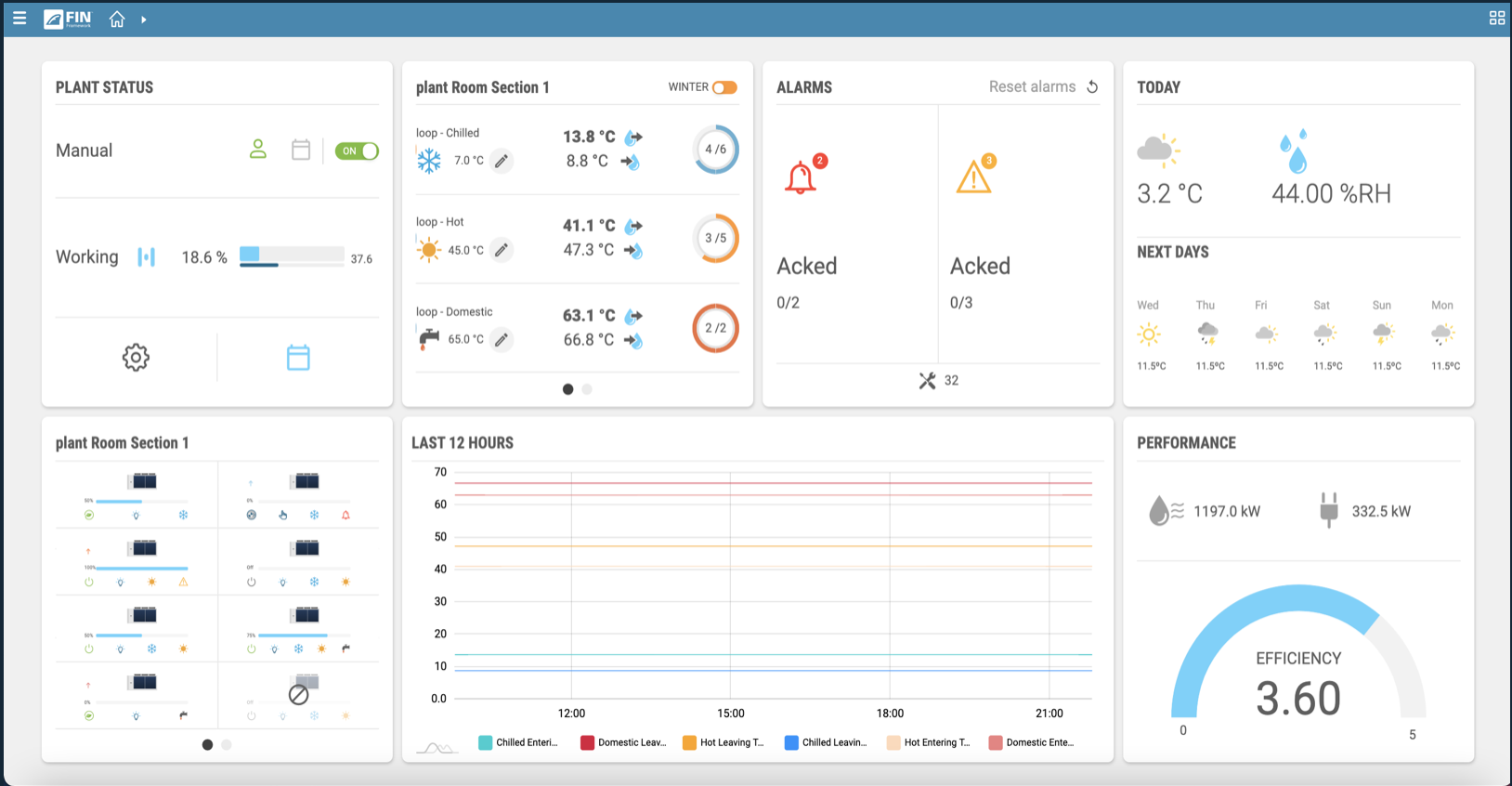 To recap, BMS projects are typically larger and more complex with a high number of integrations and devices. The user experience is highly customized and unique, and is created by skilled application engineers. Micro BMS helps address the need for automating smaller and less complex (and often overlooked) buildings. Through the use of deskilled configuration and clever use of tagging and templates, much of the solution is autogenerated.
Both approaches fundamentally take the complexity out of the real world by normalizing device data and adding metadata to optimize the workflows. The FIN Framework is the enabling technology that makes this happen by leveraging the Haystack Standard and providing an application suite and development environment. FIN's Supervisory & Control (BMS) implementation provides all of the off the shelf applications for graphics, control, schedules, etc. FIN microBMS provides a simplified version of these applications. OEM partners have the flexibility to utilize the FIN Framework in any combination to create their own solution. With FIN, you don't have to choose one or the other.