Managing a facility's plant room can be one of the most challenging tasks for a building owner or facility manager. The plant room, with its multiple parts and functions, requires constant maintenance, is the biggest source of energy consumption, and is a very complex system.
Challenges in the plant room include startup commissioning, energy management, performance monitoring, managing maintenance needs, and technical user interfaces. But what if we could make our plant rooms and equipment smarter? What would that look like?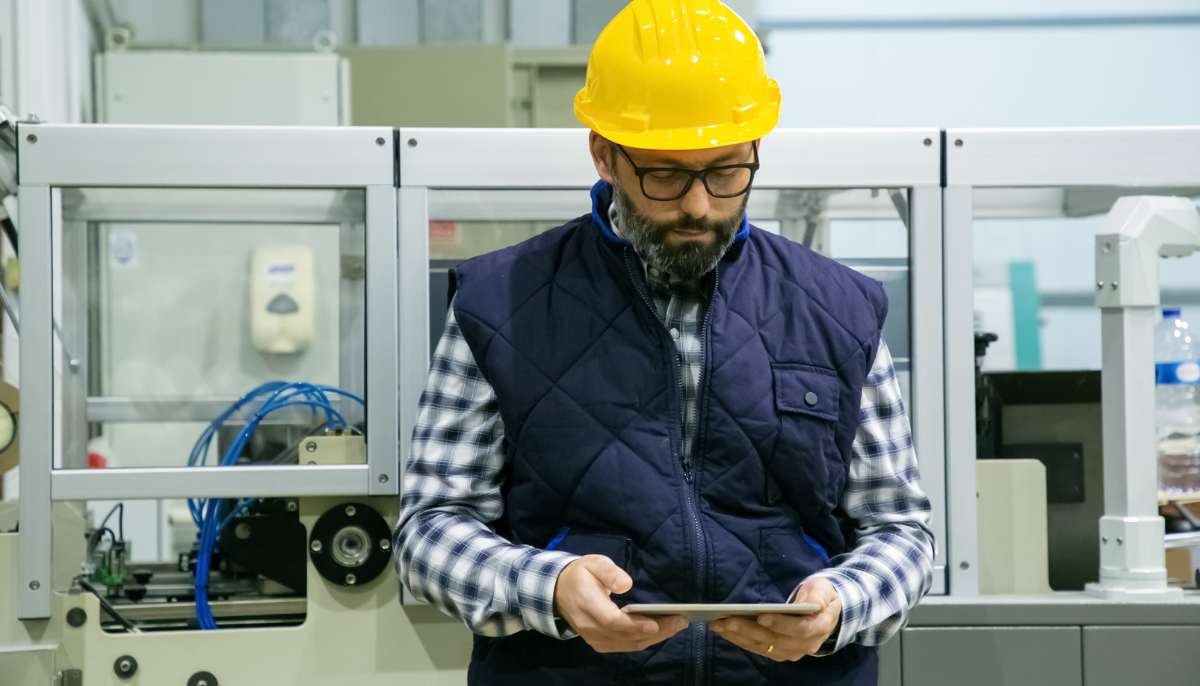 Easy commissioning
The commissioning and deployment of a chilled water system, for example, is a huge job that takes a highly skilled technician and hours of labor. But in a facility with smart equipment, that process can be simplified if the equipment manufacturer provides a complete, integrated mechanical system with boiler/chiller, pumps, and associated valves and sensors. By using an appliance approach, deploying a central plant is simply a matter of running a wizard and following the step-by-step process to provision an entire system. This would result in a product that provides a foolproof way to deploy a complex system with the OEM's control and optimization knowledge built right in. Therefore, the overall performance and reliability would be maximized right from the day it was started up.
Performance monitoring/preventive maintenance
When your plant equipment goes down, the process of diagnosing and then fixing the problem can be a daunting task. What if your equipment could tell you when it needed maintenance rather than taking a reactive approach or relying on a maintenance schedule? Through sophisticated sensing and detection algorithms, smart equipment can diagnose performance problems automatically and alert facilities managers before major problems arise. By ensuring your equipment runs optimally, you can reduce maintenance costs and improve energy efficiency.
Better user experience
The user interface of plant room equipment is typically complex and provides technician level knowledge and skill to operate. But smart equipment offers a user experience that makes managing systems easy for users who have varying levels of skill, helping save time for a technician like facility manager, and headache for a user with less systems knowledge. Through the use of 3D graphics, dashboards, and wizards, smart equipment makes daily management easier for all users. A facility manager and other stakeholders can access from anywhere real-time dashboards and KPIs about the status and performance of the system.
Remote access
Traditionally, when equipment breaks down, a technician is required to be physically present in order to diagnose and fix the issue. Some systems have the option for remote access, however, there are many IT challenges that make connectivity difficult. Edge to cloud IoT web services provides remote and secure connectivity without the need of additional IT support or a VPN.
INTELLIPLANT: Smart Equipment in Action
This smart facility scenario is not a futuristic dream. Common plant room challenges can all be solved by leveraging FIN ECO (Equipment Control Optimization), an application suite on FIN Framework that was created with simplicity in mind. Our partnership with Clivet SpA, a global maker of specialized HVAC systems is a great example.
Clivet's latest generation solution, INTELLIPLANT, leverages FIN Framework to optimize the plant room. INTELLIPLANT integrates seamlessly with other common industry BMS/BAS and can keep an eye on the 'vital signs' of the plant system to test and inspect or identify any potential issues or breakdowns before they happen. Predictive maintenance can be applied to help prolong the life of components. The data from remote monitoring can also alert users to potential problems.
Key features include plant diagnostics, maintenance, and reporting. Specialized functions include smart sequencing, optimization and control, variable pumps to calibrate water flow, and supervisory algorithms to control the whole plant room.
Plant rooms are critical, complex, and challenging environments that are often left to operate tirelessly in the background. By leveraging FIN ECO technology, INTELLIPLANT provides users with new visibility and capabilities to better manage their plant room. Learn more about FIN ECO here.