The J2 Innovations team is excited to hit the road with the launch of its first of many roadshows! For those attending, it provides the first step in a typical customer journey, where information, knowledge, and skills are gained to achieve proficiency in the FIN Stack software. The roadshow is one of many pathways you can take on the road to becoming a "FIN Rockstar." Here's a look at the various opportunities to learn and build your skills.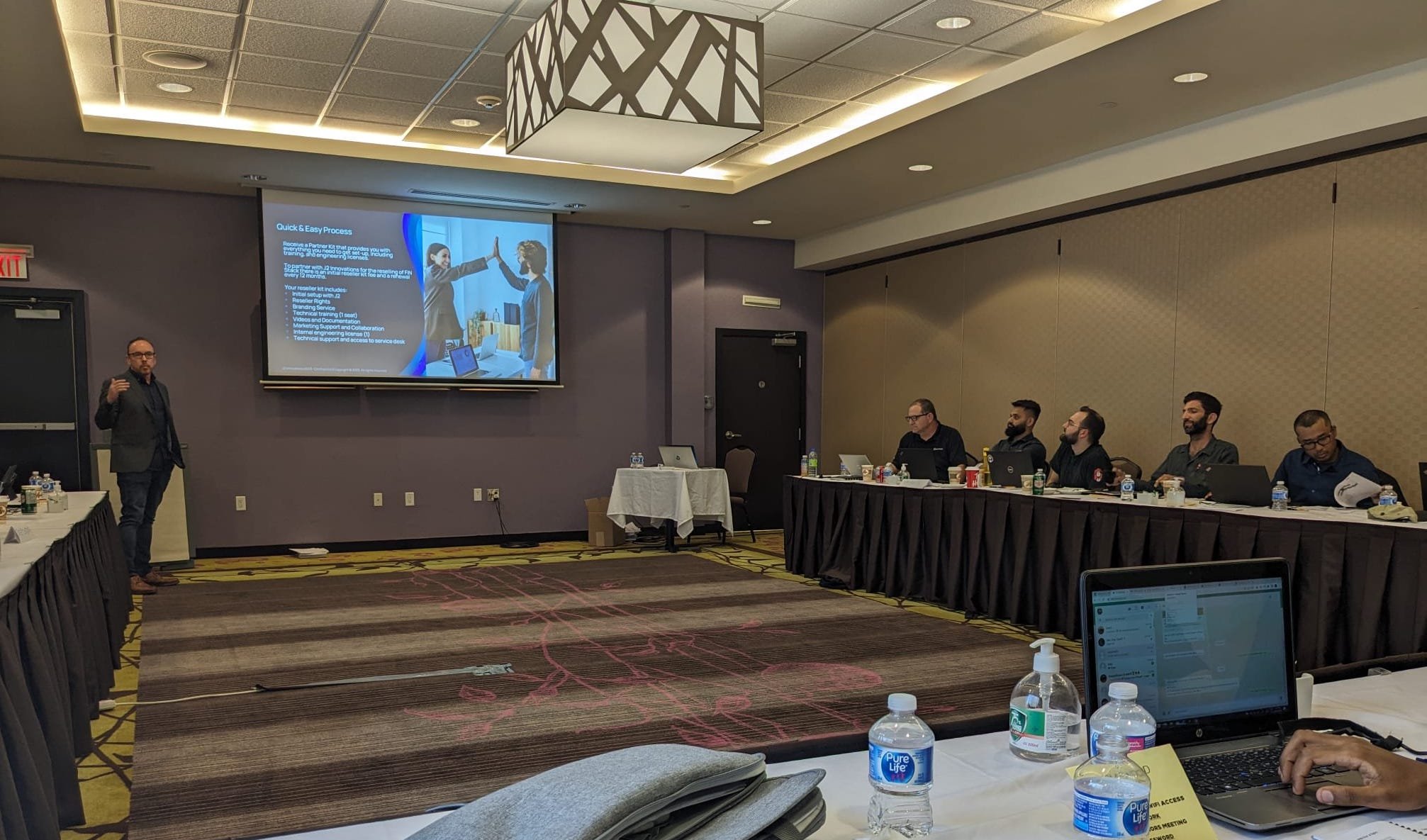 FIN Demo / Take FIN for a Spin
The best way to get started with FIN Framework is to check out our website for your first look at the various resources (videos, case studies, blog posts, and white papers). We have organized our pages by software, hardware, and application suites. We have a dedicated page for the FIN Stack BAS (Building Automation Software) suite for Smart Buildings.
Next is to check out the applications and engineering tools by requesting a demo, which we can provide via video or live session. Once you've seen the range of end user applications and how efficient the system integrator tools are, you'll be dying to get your hands on the software! This is where Take FIN for a Spin comes in. Take FIN for a Spin is an opportunity for participants to roll up their sleeves and do a hands-on series of labs. Participants can create, engineer, and program a complete project from start to finish on their own laptops.
FIN Technicians Training
To get further into your journey, we offer a modular learning series of the most commonly used features of the FIN Framework. The FIN Technicians Training course is offered in a variety of agendas and delivery options. Students will learn how to start a new project, integrate smart devices, create a graphical user experience, build control logic, and securely access FIN instances using Edge2Cloud. The course culminates in what we call the Practical Application Lab (PAL), where students get the opportunity to demonstrate their skills by completing a real project from a given specification.
This is the first course in a series of learning opportunities through the FINstitute online learning platform. Next is FIN Advanced Training, a collection of lessons that help you become more proficient by diving deeper into the topics. Last but not least is our FIN Edge2Cloud, where you learn to manage your portfolio of projects, sites, devices, and users. You can also securely access your instances of FIN from anywhere in the world.
FIN Fast Track Program
Now that you're training and implementing one of your first FIN projects, we have the FIN Fast Track program, designed to get you up and running faster. The way it works is simple. One of our FIN experts will coach you through the process of engineering your project, adapting to the unique challenges of some projects. We will take you through all facets of the project and explain the concepts of our automated workflows, including integrating multiple data sources and tagging & data modeling. Here you will learn engineering efficiencies and develop best practices, thus achieving your FIN Rockstar status.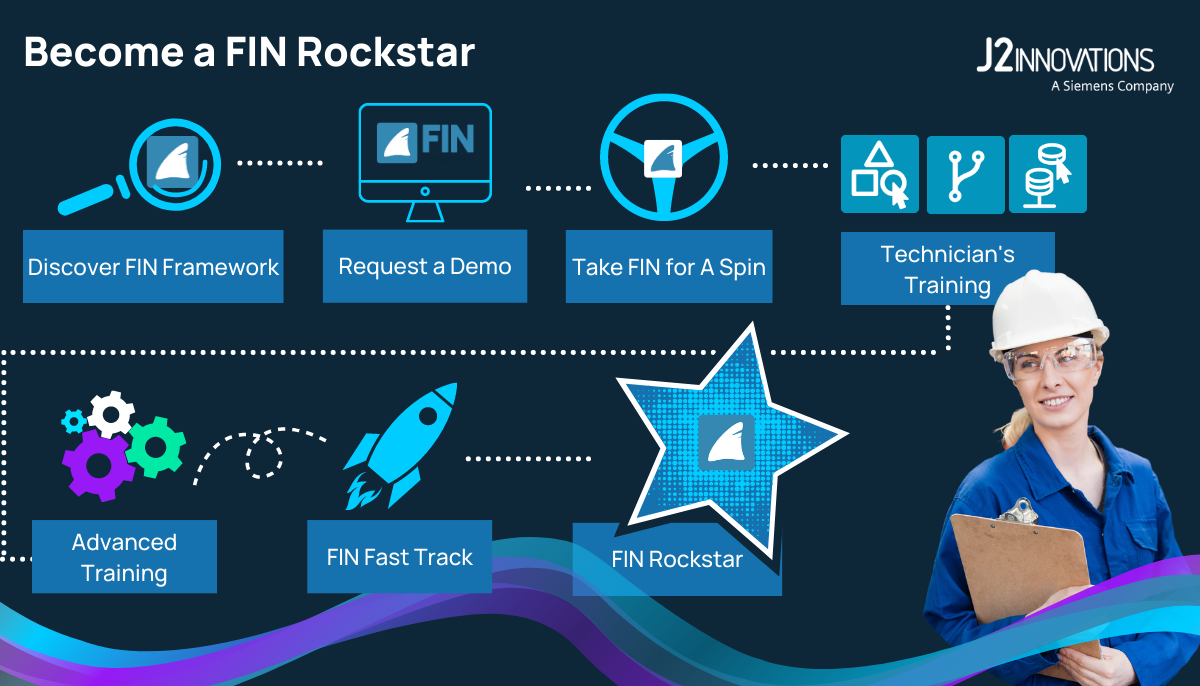 Start your journey today either by attending one of our Roadshows, coming to a city near you, or reach out to us to see how we can help you on your personal roadmap.