3D graphics are becoming more prevalent in Building Automation Systems. Here in North America, the popularity of 3D graphics has really taken off, while in Northern Europe and Germany, 2D graphics are preferred for their simpler representation. Some say it's a cultural preference for North America simply because the overall presentation looks cooler, but if you really look at the difference between the two, there's a lot more to it than visual appeal.
3D Graphics vs. 2D Graphics
First, let's look at the differences between the two types. 3D graphics have shading, lighting, and also include animation. They present a more realistic representation of the equipment or floor plan. In equipment graphics, the pieces of equipment are sometimes almost photo-realistic and are either animated, or include graphical indications of movement. In floor plan graphics, walls can be extruded, and the building itself looks more like an architectural rendering.
Examples of 3D graphics for a building and floor plan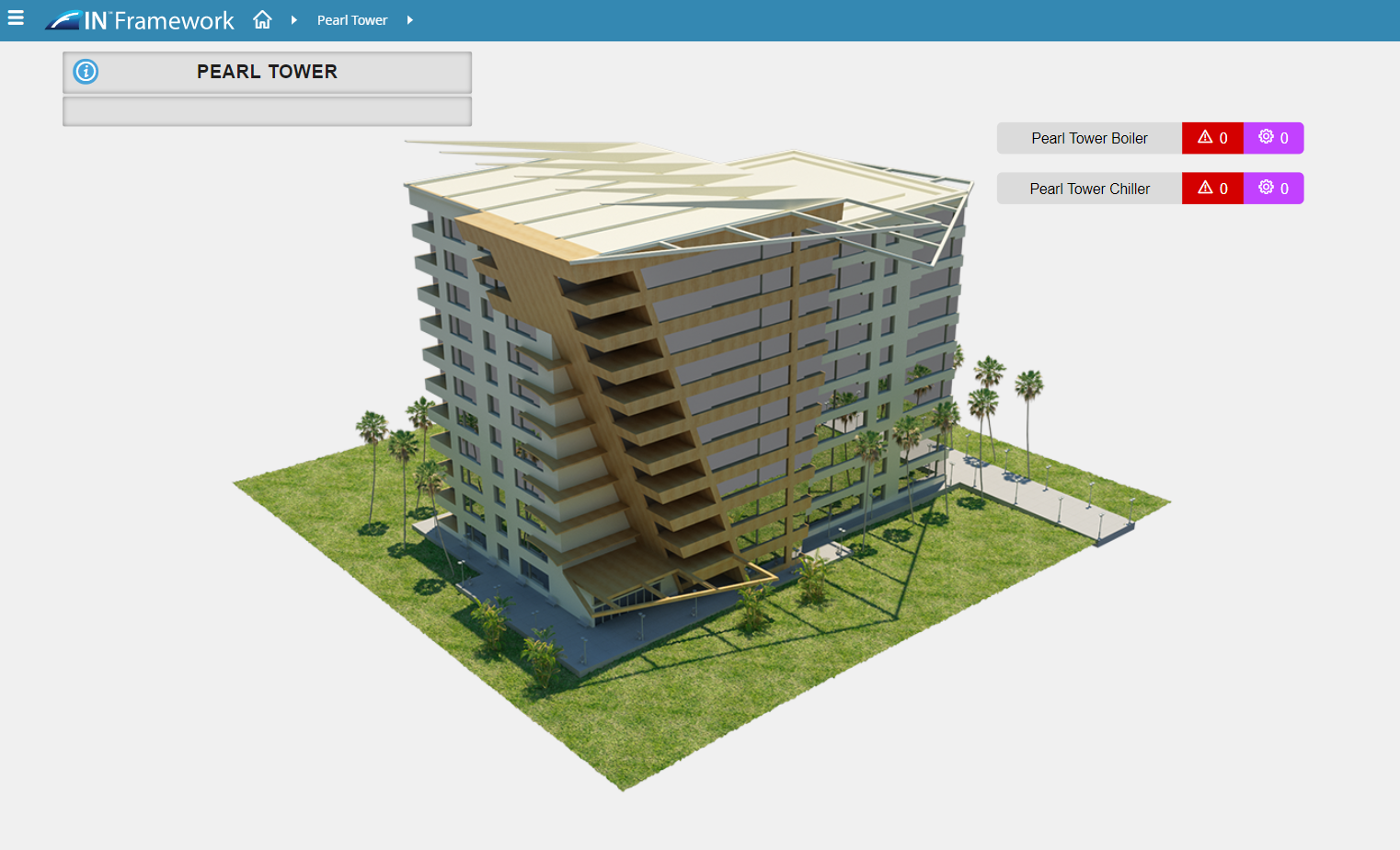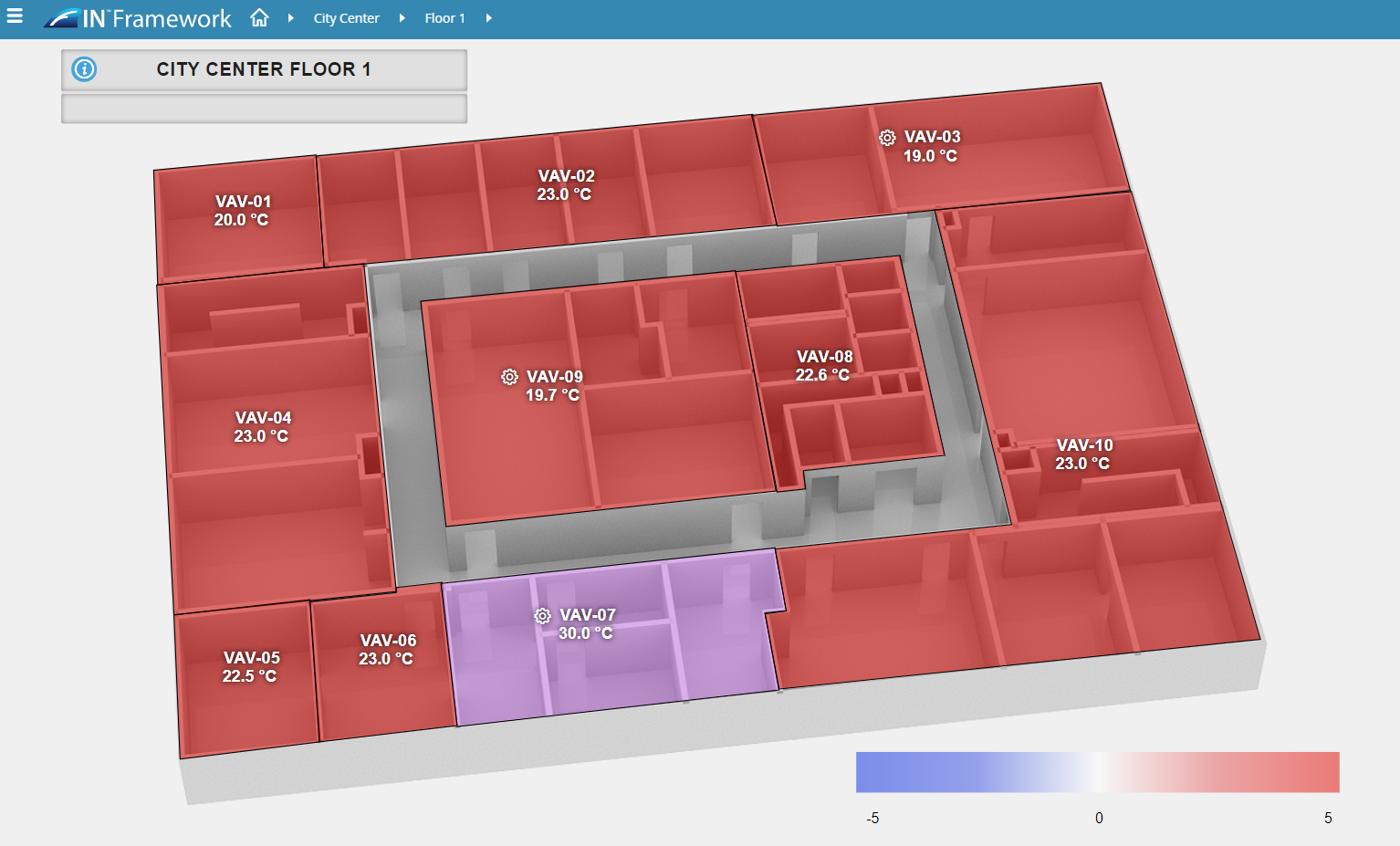 2D graphics are much simpler. Not only are they flat, but the equipment is represented by symbols and the ductwork and pipes are represented by lines. There's an entire library of symbols called the DIN Standard library that exists as a reference for each equipment symbol. There is no shading and no color, just symbols and lines. Floor plan graphics are also flat – much like what you would see if you were looking at a blueprint. To make these more visually interesting many suppliers symbol libraries modify or replace the basic DIN symbols so that their function is more readily to a less technical user. Some such graphic libraries include animation and/or colour change to denote status. This approach which we will call 2D+ can be considered a hybrid solution - the layout simplicity of 2D graphics combined with the comprehensibility of 3D graphics.
Example of 2D DIN style graphics: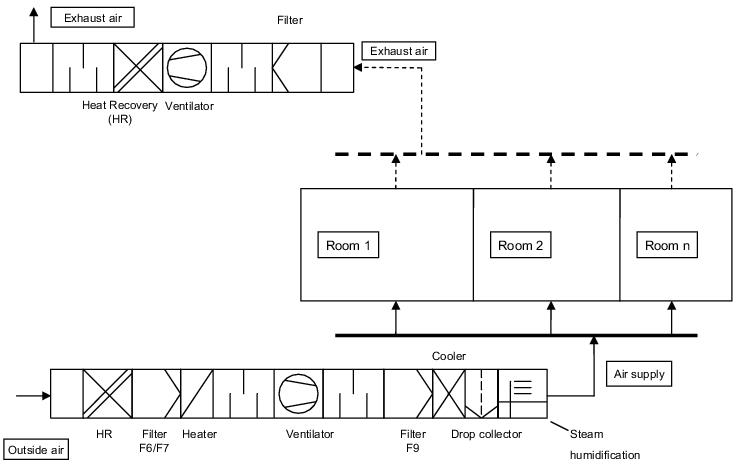 The Benefits of 3D Graphics
There are many benefits to using 3D graphics over 2D graphics in building automation systems beyond their dynamic and visual appeal. While 2D graphics seem to be simpler, they actually appear more complicated to the end user.
When using 2D graphics, you need a domain expert like an integrator or engineer to be able to interpret the symbols and diagrams. Conversely, with 3D graphics, because they're more realistic and more closely resemble their real-world counterparts, it's easier for a wider range of users to relate to what they're seeing.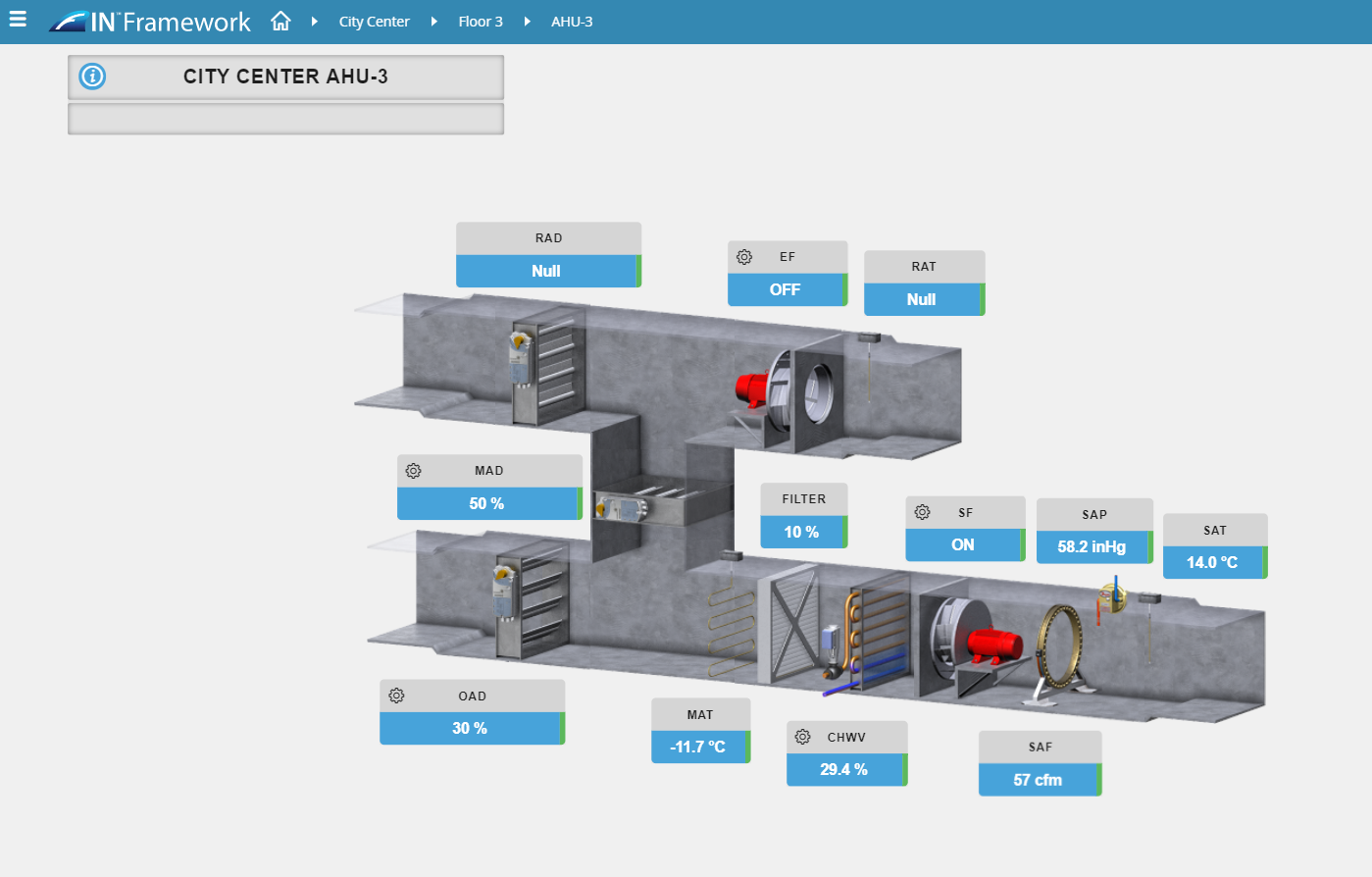 3D graphics expand your audience so that more end users can interpret and interact with the information. With 3D graphics, end users can more easily access the BAS in-order to control and monitor things like energy usage. They give facility managers and technicians more power to really control and understand equipment and how it interacts with the building.
On the downside, 3D graphics are more expensive to create so if the project requires some components that are not included in the software supplier's library then more skill is required to create the new components to match the existing image style, whereas in 3D graphics such additional components can be created much more easily. Unfortunately, one often sees graphics that are a mix of 2D and 3D graphics since the system installation company has not had the time, skill or budget to create all in a consistent style. To address the need for good looking custom graphics there are now various companies who can offer this as a service to the Systems Integrators. Contact us for more information if you need help with such 3D graphics creation.
In addition to empowering end users, 3D graphics make the presentation of information for C-Suite or business stakeholders easier to understand. 3D building and floor plans can also be supplemented by dashboards to help widen your audience for non-technical users.
FIN 3D Graphics & Beyond
The FIN Framework is known for its dynamic equipment graphics and built-in equipment component library. Our Graphics Builder leverages simple wizards that make it easy to create equipment graphics. When creating graphics, the ductwork and equipment are automatically created and simply snap together. The related live point data is automatically bound using tags so the information shows up dynamically on the graphic. Finally, new UI components called "Magic Bubbles" create hyperlinked icons to other related applications such as summary graphics, schedules, alarms, and notes - all with zero engineering.
As you can see, 3D graphics empower all users to easily interact with and manage your building, making your overall operation more efficient and your engineers and system integrators more productive. Still not convinced you want to use 3D graphics? That's ok, in FIN 5, you have the option of switching to 2D graphics while still getting the benefit of advanced user experience technology such as magic bubbles; both 3D and 2D graphics libraries are available for FIN 5.
Want to see FIN's Graphic Builder in action? Click here.