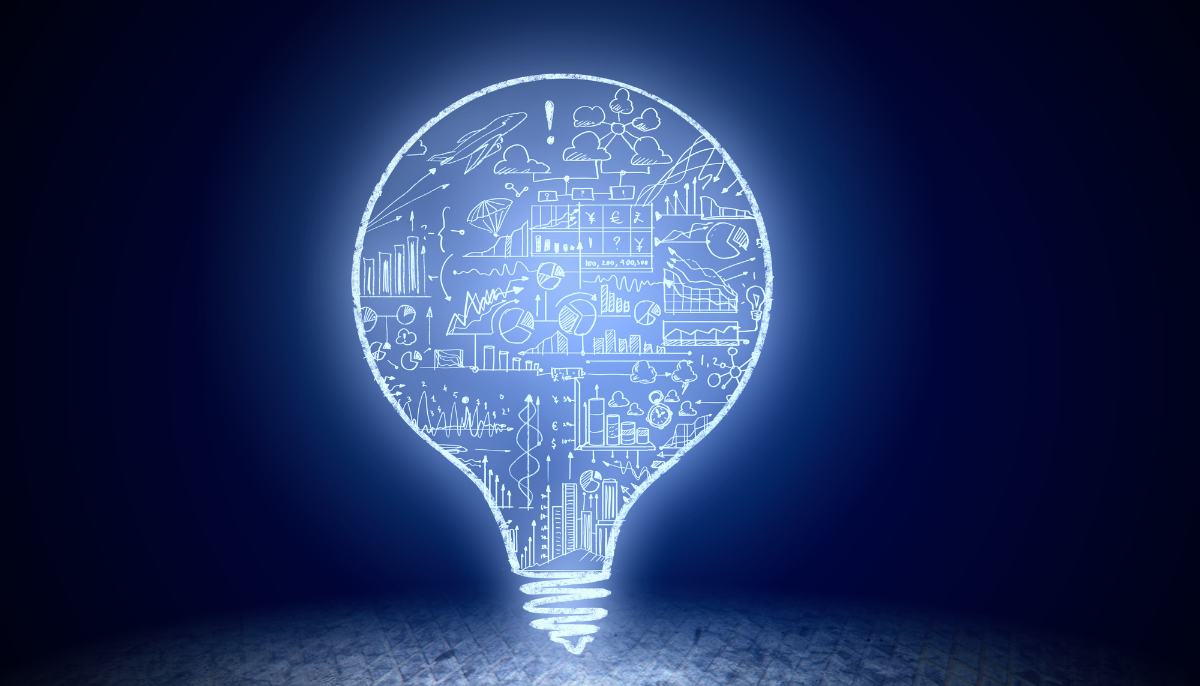 There's a reason J2 Innovations is so supportive of open standards and protocols. It's because in the past - and even still - there has been difficulty getting devices and systems to talk to each other due to proprietary protocols. In complex buildings there are highly engineered solutions created to get systems to work together as part of an intelligent building strategy. There needs to be a better way for more common buildings to benefit similarly. Let's take a look at three of the most siloed systems in a building: lighting, card access, and electrical systems, to see how there is value in their data and how they can be simply integrated in the future.
Lighting occupancy to granular HVAC equipment control
One of the most compelling fringe benefits of a lighting system is the granularity of occupancy that can be gleaned from the motion sensors that are typically used to control the lights. Individual offices typically have their own lighting zones and even common areas are broken down into interior and perimeter zones. This degree of flexibility has become even more important in the age of hot desking, where zones don't follow a rigid daily schedule and there is opportunity to optimize the lighting control based on individual occupancy.
By providing connectivity beyond the lighting control system to adjacent silos such as HVAC, value can be derived and lighting OEMs can offer new energy services. For example, with the addition of the simple gateway, through the use of open protocols and standard data formats, zone by zone occupancy data can be provided as a service to help better manage the HVAC control strategies. Equipment such as heat pumps, VAVs, and fan coils can now follow the occupancy sensors as detected by the lighting system to provide more sophisticated sequences to match occupants' behavior. For example, the lighting and HVAC equipment can be off when an office or desk is vacant, saving energy and resources.
Here's a great example of how one lightning OEM is doing this.
Security card access to individualized HVAC comfort settings
One of the most siloed aspects of a smart building is its security system. This is certainly understandable from an asset management and protection standpoint, however, in a card access system, individual badge events can represent valuable data that can be shared as a service to affect individual comfort settings.
Proprietary systems for security and card access can also participate in an intelligent building by reimagining how certain data is used and shared across systems. User badging event logs, such as entering and leaving the building, accessing certain floors, etc. this information combined with user preferences such as comfort set points and lighting levels could "follow" the occupant across zones. By utilizing a data standard suchs as Project Haystack, the information can be self declaring and easily consumed by HVAC, lighting, and even Covid compliance reporting.
Electrical systems storage to smart HVAC energy consumption guidance
There is a growing need for a low-cost, deskilled solution that crosses over the silos of a building. Electical systems are one opportunity that traditionally is not leveraged as part of a smart building due to its simple infrastructure. Now with the use of onsight generation: photovoltaic, wind, microgeneration, and onsite storage, the opportunity exists to leverage the data from these connected systems.
The challenge is to integrate and normalize the various protocols so that the information can easily be shared with other subsystems, such as HVAC and lighting to help orchestrate a more efficient building. For example, during peak electrical demand periods, HVAC equipment can intelligently ramp up when onsite production is available. Similarly, we can use electrical storage capacity to coordinate with cooling equipment to provide cost effective pre-cooling and minimize peak cooling run time. For more detailed information on what the future could hold, check out this article.
How can FIN Technology help traditional lighting, security, and electrical OEMs diversify into energy services? By creating the connectivity, normalizing the data, and making it easy for others to consume the data in other applications. FIN Edge IoT is the application suite built on FIN Framework that was created to simplify this. Edge IoT can integrate different systems and equipment with little engineering and commissioning effort. Contact our sales team to learn more about the untapped potential of data in your systems and how to expand your revenue opportunities.