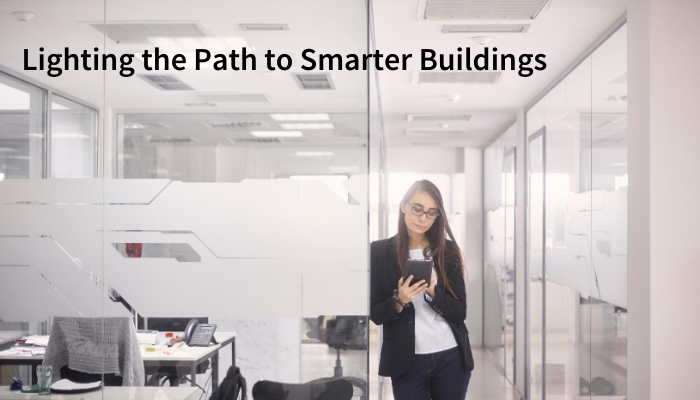 Lighting plays a major role in the infrastructure of a building. Without it, it would be hard to see, it would make working conditions unsafe, and the overall vibe of your space rather drab. But with so many lights in various spaces, and so many different schedules/needs, it's hard to control lighting levels across your building in an energy-efficient way.
With Smart Building technology, energy efficiency and lighting control have become so much easier. BAS gives facility managers the ability to set schedules, control when the lights come on and control their intensity levels. It's the most obvious use case for smart buildings as a huge energy saver. But the role of lighting in a smart building doesn't have to end there. According to Niko Kavakiotis of Enlighted, energy efficiency is just the beginning of what lighting can do for a smart building.
What is Enlighted?
Enlighted is a recent addition to the Siemens family. This IoT platform "gives buildings perception by making buildings IoT ready and smart-enabled," according to the Head of Enlighted Northern Europe, Niko Kavakiotis. At its core, the Enlighted technology is a very small smart sensor that can be fitted in light fixtures and beyond. The sensor can track motion, power use, sense ambient light, and temperature, and act as a Bluetooth Beacon. The obvious benefits of the sensors are the energy savings from lighting controls. But the possibilities beyond that are endless when you really think about what it means to give your building perception through lighting.

The Future of Lighting
As Niko says, "Everything above and beyond lighting is what makes our imagination go wild to address challenges we had never thought of mainly by leveraging the data it provides." The use cases for this technology are endless but here are a few that give a whole new meaning for the lighting infrastructure in a smart building.
Perception through data
If every light in your building had sensors, think of the data you could collect to help your building make smarter decisions. Data from motion can inform on how often a space is used, if it is used for the right reasons, what the typical pathways are throughout the building, and how the ambient light and temperature changes throughout the day. It essentially helps make your intelligent building more intelligent.
Keeping track of equipment
Beacon technology can also help track the way objects or people move within space. One use case Niko sites is in hospitals. "There were quite a few cases in hospitals where we found out that nurses would spend a big part of their day trying to locate medical equipment. A nurse might spend an hour and a half of his or her day trying to locate hospital assets to do his/her job. This is an hour and a half away from patients. By using the sensors, you are turning your ceiling into an active computer which can help you locate these objects (assets) quickly, allowing the nurses to maximize their time with patients"
COVID solutions
There are multiple use cases for this type of smart-enabled lighting amidst the current pandemic. Imagine the concept of the "thinking ceiling." This type of technology could help people get in and out of the building in a contactless way, help analyze patterns of movement, and show areas of congestion or paths frequently used. It also enables contact tracing to track people specifically yet anonymously. If someone who uses the building tests positive, the system can track back all of the people the infected person was in close proximity with and then send them alerts to inform them of the potential risk so that they can be tested.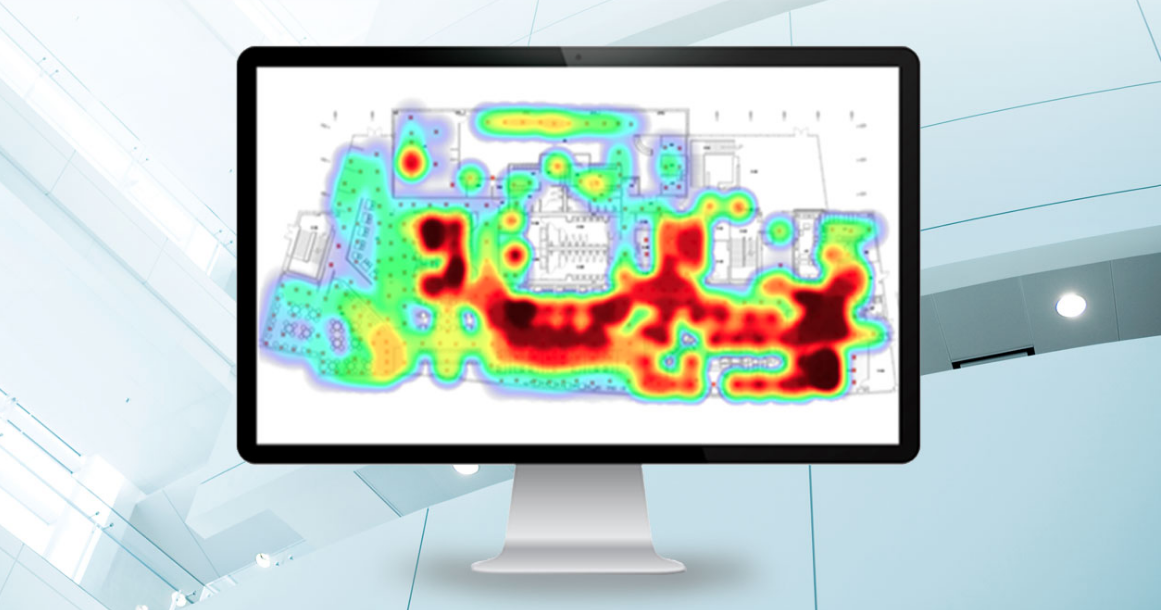 Building maintenance
Being able to track movement can save money on janitorial services as well. Imagine if instead of cleaning every desk at a set time, you used the data collected from your lights to inform your janitorial staff of what desks or areas needed to be cleaned. This can translate into the restrooms as well, sending alerts to clean the stall after a certain number of uses rather than a set schedule.
Occupant Comfort
Occupant comfort is a growing trend in the buildings industry that addresses the need to measure, improve, and control various aspects of our indoor environments for the well-being of our occupants. Occupant comfort looks at temperature, natural lighting, and during pandemic times safety. Lights that can detect temperature and ambient light can help monitor and control to create a more comfortable environment while also adjusting to circadian rhythms to a more biophilic environment (one that mimics nature). As noted earlier, these sensors can also help inform occupants on the activity around them so they can stay safely socially distanced or know if they've been in contact with a person who tested positive for COVID-19.
These examples are just the tip of the iceberg for this kind of lighting technology. The future in lighting is more than automation, it's expanding the role of the light fixture to be used as a means of communicating and collecting data. By leveraging the light infrastructure and combining it with a powerful BAS, your building can become even more smart-enabled, and your lights can bring more perception to the space within.
"Imagine buildings are not anymore brick and mortar. They're not just switched on and off. They become buildings with perception and can adjust much faster based on patterns and behaviors of human beings. They can sense them without human interference because they have the ability to understand more about what's happening. The building becomes an extension of your team," says Niko.
Here's a look at how the FIN Framework can help your team manage and control lighting.