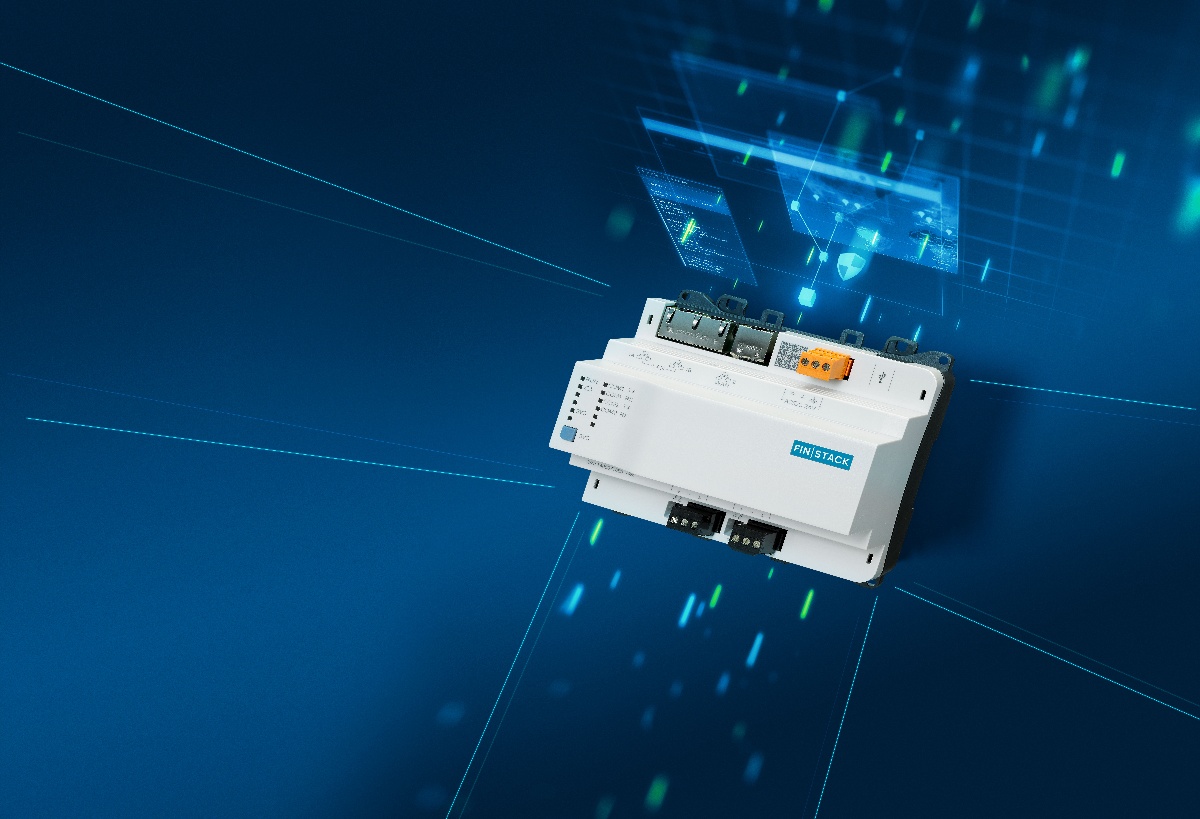 We've just launched the F200 Edge Controller that will be available in a bundle with FIN Framework for OEMs and FIN Stack for distributors (for those in North America and the UK). This expands our offering to customers who do not have their own hardware for FIN projects. The F200 is a Siemens edge device which we re-brand. J2 remains firmly hardware agnostic, as multiple OEMs have bundled FIN with their own hardware and some have even joined our hardware ecosystem and 'Fit4FIN' hardware program.
In this blog, we delve further into the F200 and why using it bundled with FIN is a great choice, especially for mid-market projects such as schools, hospitals, and offices.
Managing the mid-market
We've previously blogged about how the building's mid-market segment is often neglected and overlooked with many building management systems being too complex and costly. That's why we put together our FIN microBMS application suite that uses apps such as wizards to deliver a 'deskilled BMS' that can manage HVAC, lighting, shading, energy and more. Combining application suites such as FIN microBMS with the F200 gives OEMs and system integrators a simple way to supply an 'all in one' BMS package that is easy to install and engineer without compromising on functionality.

Beyond the BMS, there is the plant room. Again, applications suites such as FIN ECO that are ideal for managing and integrating chiller, pumps, and air handling units, can be combined with the F200 to deliver an embedded solution that can manage the performance of equipment saving time, energy and costs.
Deployed in the control cabinet and displayable on any device
A core benefit of the F200 Edge Controller with FIN is that it fits and runs in a control cabinet with no need for any additional equipment such as a computer or laptop. Coupled with the fact it uses the Linux OS, this reduces the need for more IT infrastructure and vastly reduces maintenance.
FIN Framework has always been fully browser-based which enables access to the software and controller on any device, including PC, tablet and mobile. In addition, it can be accessed remotely either through a local network or via FIN Edge2Cloud if desired.
Growing with the building
With a data point capacity of up to 5,000, the F200 can grow with the building and has a full array of features for FIN Framework/FIN Stack. Once commissioned, FIN software will need to be automatically downloaded from the Siemens Cloud allowing for easy updates and security patches on the software. Naturally, FIN and the F200 support various protocols (such as BACnet, Modbus), and partners can develop additional connectors as required
High specification
As the F200 is manufactured by Siemens, it comes with full manufacturers guarantee and a high specification including:


2-port Ethernet switch with 2 LEDs per port

1-port Ethernet interface with 2 LEDs for WAN (internet access)

2 EIA-485 interfaces (optional, for future release)

USB interface for 4G dongle*

Operating voltage AC 24 V or DC 24 V

Rebrandable

Remote access via FIN Edge2Cloud
*4G dongle will require development of a custom connector depending on the OEM's specific requirements.
Contact our support team to discuss your order for the F200 Edge Controller - the team are on hand to support and answer any of your questions.
Download the data sheet of the F200 here>