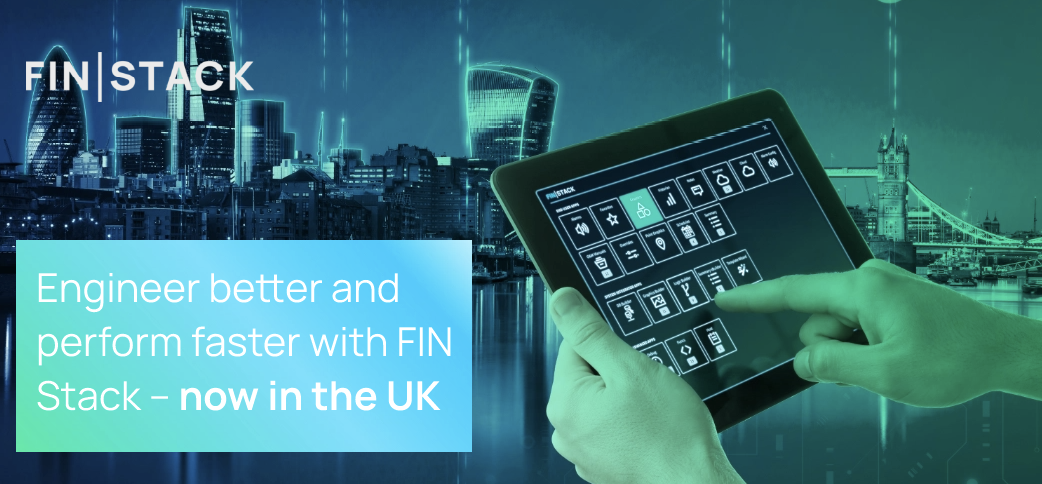 Our 'ready-to-use' version of FIN Framework (FIN Stack) for building automation is now available in the UK! It's ideal for system integrators who need to be efficient, effective and need to have the latest technology at their fingertips.
We are excited to expand the availability of our out-of-the-box solution beyond North America to System integrators (SIs) in the UK via the UK-based automation specialist distributor, ControlsPlus Solutions, as well as via our existing OEM partners. ControlsPlus has experience supporting and training SIs with Building Management System (BMS) software.
Making FIN Stack available in the UK complements the other ways of obtaining FIN Framework via our existing OEM partners, by increasing the choice for SIs and specifiers when selecting a solution for their projects. FIN brings with it a host of superior applications and solutions to make life easier for SIs and end-users, compared to alternative smart building applications.
With the benefits of FIN Stack already being enjoyed by system integrators and end-users in North America, are you ready to find out more? Let's dive into FIN Stack…
FIN Stack in a nutshell
A 'ready-to-use' open framework which simplifies smart building management and provides integration, control, analysis, visualization, and connectivity. It includes a comprehensive suite of apps for all the main building automation functions, enabling integrated BMS solutions to be engineered quickly and easily.
Benefits include:
Based on the FIN Framework

Supervisory & Control

application suite that supports BACnet, Modbus, KNX, OPC-UA, MQTT and more

Fast engineering with template wizards and Haystack 4 tagging

A range of built-in and ready-to-use applications for building management

Smartphone friendly with secure remote connectivity

Hardware agnostic – select your platform

Available via

distributors

in North America and the UK, plus through OEM partners
Sign up for our webinars – 23 or 27 September
Join VP Sales EMEA, Chris Irwin for a 'show and tell' webinar on FIN Stack. He'll demonstrate the highlights of the software, explain training options, and answer your questions. Can't make the webinar? Register anyway to receive webinar materials for later review.
Further resources
We have plenty of resources to help you navigate FIN technology, building automation, Project Haystack, and industry trends.
Download a free whitepaper from Memoori on simplifying building automation with semantic tagging. Download here>
Read our blog on 4 ways FIN Stack can help system integrators save money. Read here>
Download our free guide to choosing a BAS system. Download here>
If you still have questions, get in touch, we'd love to help!