In my continuing quest to become knowledgeable and up to date on climate change and related technologies, I stumbled across an article from Carl Ennis, CEO at Siemens UK and Ireland, talking about the transition to net zero, "a multifaceted problem that requires new ways of thinking and innovation."
It occurred to me that seemingly isolated industries are coming together to align with a common thread (energy efficiency) and goal (solving climate change).
Electrical grid
"Simply put, the fastest way to reduce the need to burn fossil fuels is to simply reduce the amount of energy society uses – both people and organisations." - Carl Ennis.
Although reduction in consumption is part of the story, eliminating fossil fuels through electrification is the other part. This will create new demands on the micro-grids and intelligent buildings of the future.
When we think about the grid, we tend to think of a monolithic, aging problem that needs to be solved. It's refreshing to hear that there are real opportunities that come from smaller-scale technology that can help create a decentralized grid. By generating and storing power locally, microgrids align almost perfectly with our current integrated power systems in buildings.
Smart Buildings
The bridge between edge grid and smart buildings lies in clever software that helps orchestrate the diverse subsystems found when the two come together. The software needs to manage, monitor, analyze and control complex energy flows and increase an energy system's flexibility and reliability.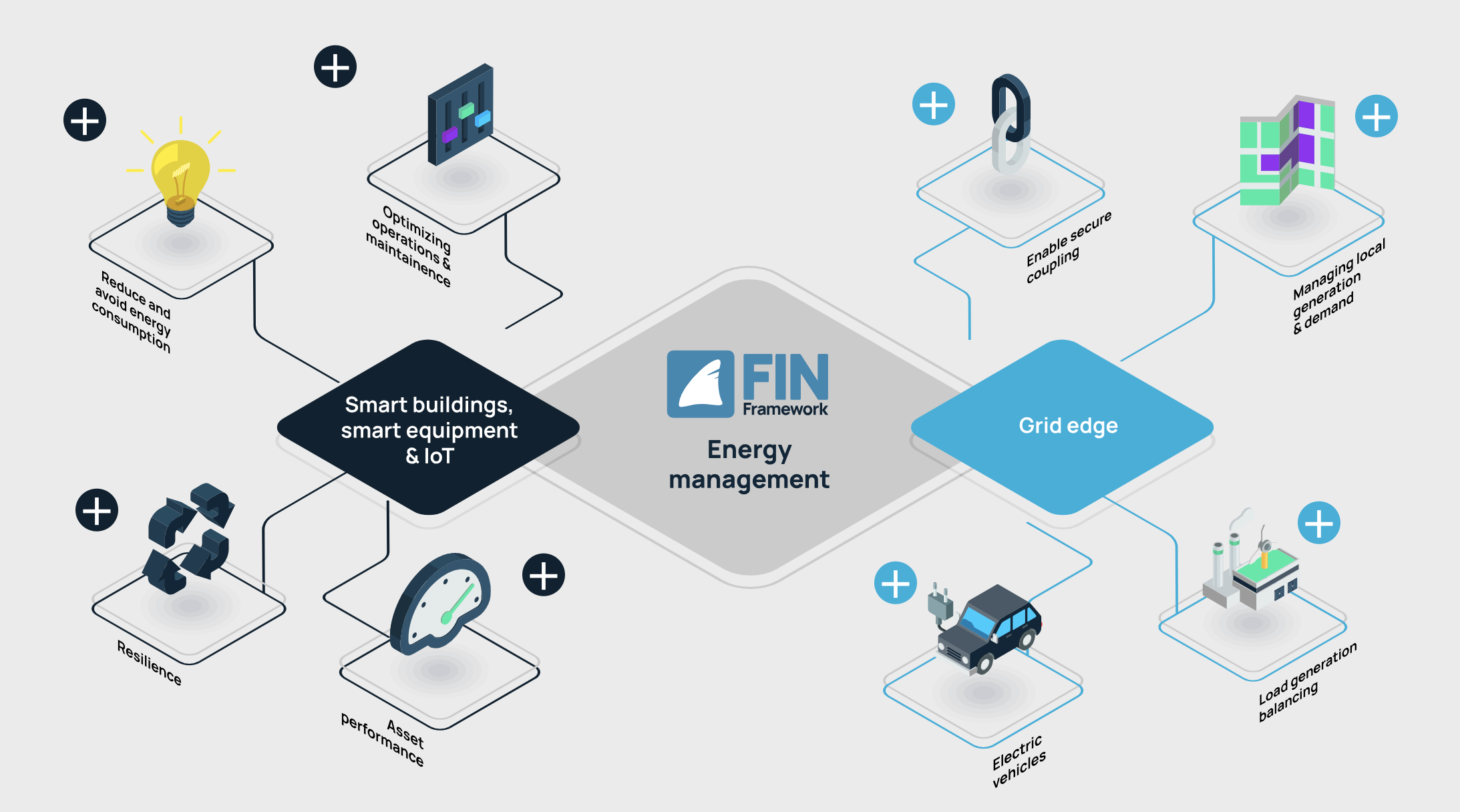 Smart Building technology makes it possible to manage the generation of power from multiple systems (photovoltaic, wind, microgeneration, etc.) and the ability to store it for use at optimal times. These novel energy sources become assets providing new options for managing both demand and consumption. An integrated system helps provide a more resilient electrical infrastructure. For example, when blackouts occur, the system can draw power from stored energy or even from electric vehicles. All of these solutions reduce energy consumption, thus reducing a building's overall carbon footprint.
Digital lighting controls
The story continues in another related yet separate industry: Lighting. Some progressive and exciting changes are being championed by Digital Lighting Consortium (DLC), a non-profit organization improving energy efficiency, lighting quality, and the human experience in the built environment.
Network Lighting Controls (NLCs) are going beyond the benefit of super efficient LED lighting fixture upgrades by adding the ability to dim lights based on occupancy and time of day. The additional opportunity is to integrate with HVAC systems where Smart Building technology, energy efficiency, and lighting control come together.
According to DLC, "network lighting controls (NLCs) can save roughly 50% more lighting energy than a standard LED retrofit. Our new potential study found deeper savings, because occupancy sensors can save 30% of the energy used for HVAC, and HVAC has the largest load using more than 50% of all the energy in a commercial building."
Together, the electrical grid, smart buildings, HVAC, and digital lighting controls are coming together as part of the total solution to reduce energy consumption and increase energy efficiency. There's hope for collaboration in these traditionally separate industries now that we have a common goal.