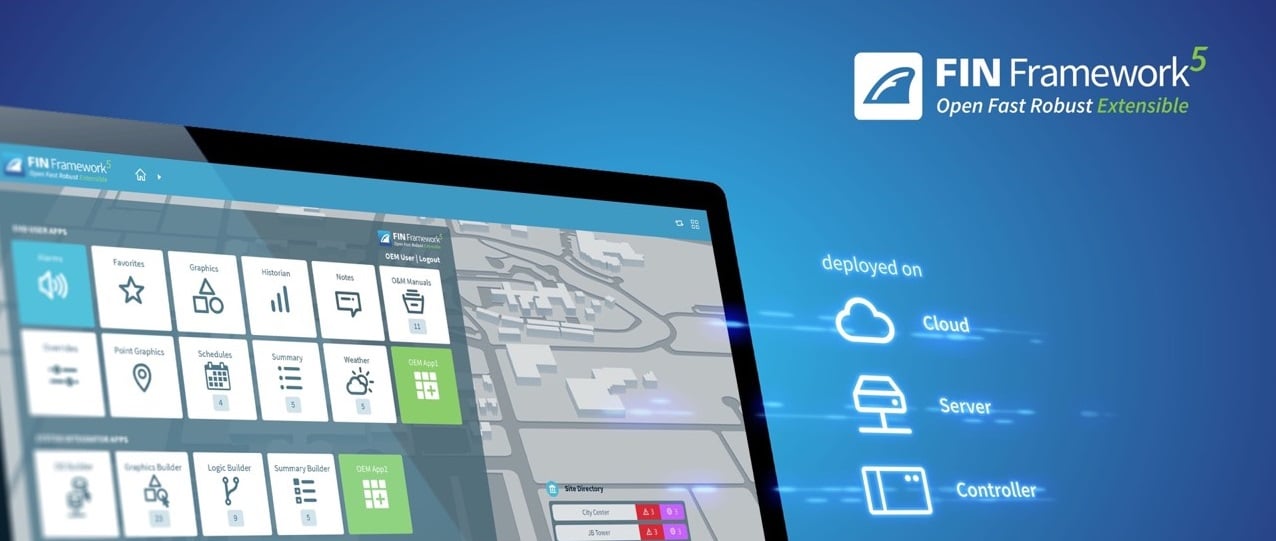 The FIN 5 release contains many new features and additional benefits, including an all-new database, and system configuration UI to enable faster engineering. A new template creation wizard makes integrating controllers faster and easier, further reducing configuration time for systems integrators and OEMs. In addition to the new features, numerous changes have been made to enhance product robustness. Lastly, J2 Innovations has added additional open APIs to help OEMs and developers further extend the framework, as well as improve the connector framework to make it even more open for third party system and device integration.
Since J2 Innovations acquisition by Siemens last year, we have placed a stronger emphasis on ensuring the FIN Framework follows latest standards in cybersecurity. Security by design, regular penetration testing, and fast update cycles are all key elements in making FIN most cyber-secure (as we have covered in more detail in related articles).
"Many of the quality assurance processes Siemens incorporates in their design and development are now fundamentally part of J2 Innovations' new quality culture. I believe we've been able to strike a good balance between innovative and robust products." – Alex Rohweder, COO, J2 Innovations
FIN's architecture continues to be the only platform for building automation and IoT that is fully based on the use of semantic tagging, and offers great advantages compared to other available software platforms. FIN natively supports the Project Haystack open standard for defining and communicating building-related data across multiple instances.
The FIN Framework is now more open, fast, robust, and extensible than ever before. You can order FIN through our distributor partners in North America, or through our various OEM partners globally. Several such partners are already readying their versions of FIN 5 for release this year.
To find out more about FIN 5, visit our new FIN 5 launch page, read our multi-part blog series and watch our new video which reviews the various changes. To request a demo of FIN contact our sales team directly.