As 2022 comes to an end, our team has been reflecting on lessons learned and wins over the course of the year. One big theme that comes to mind is opportunity. So many exciting things happened this year that brought opportunities to both the team at J2 and to our partners. We've had some exciting announcements and have participated in some great events and are looking forward to reconnecting with partners and customers in-person. Here are some highlights.
Product release: FIN F200 Edge Controller
We kicked off the year with big news: the release of our first hardware product! FIN F200 was announced at AHR 2022 in February as a powerful hardware option perfect for system integrators and OEMs that do not manufacture their own hardware. Read more on the blog.
"FIN is an open, flexible platform and is hardware agnostic, but we've listened to our customers who would like the option to have FIN Framework bundled directly with hardware. Utilizing a Siemens-made edge controller seemed like a natural choice." - Alex Rohweder, CEO, J2 Innovations
Exciting contributions to Project Haystack
This year, Project Haystack welcomed fresh faces to the board, one of whom is our CEO, Alex Rohweder. Alex will take up the position of Co-Executive Director of Project Haystack alongside Richard McElhinney, VP of Technology at Conserve It and Nick Gayeski, CEO, Clockworks Analytics. Read more about the new leadership here.
Additionally, we announced the new Rust open-source library, developed by our R&D team. They developed software to encourage using project Haystack tagging for embedded and high performance applications. It complements the existing Haystack Core library which uses TypeScript implementation that makes it easier to develop Haystack based server applications.
New office in China
This Spring, we established an office presence in China. Based out of Shanghai, our new General Manager, Dave Dai, is the key business contact for China and Asia for J2 Innovations and FIN Framework.
Back to in-person events
J2 Innovations went all in this year, exhibiting and speaking at 13 different conferences across the globe! We kicked off the year with AHR, headed to the Netherlands for Clima, and then to the U.S. for IBcon. In June, we presented FIN ECO for the first time at MCE 2022. At the Smart Buildings Show in London, Chris Irwin delivered a great talk on "Horizontal vs Vertical System Architectures" (and how to demolish data silos).
At Chillventa in Germany, we showcased FIN Framework, and our major partners Clivet and Lennox EMEA - highlighted their FIN based products. At IBS, we supported our long-term partner E Cube in presenting their Ecube Metabos Edge Controller, a great piece of hardware leveraging FIN Framework. From there, we were off to Light + Build in Germany to present FIN and Desigo Optic as part of the grand Siemens stand! Next, our CEO, Alex Rohweder, provided the Keynote at Eurovent, discussing the Democratization of Building Automation. Finally, we closed out the year virtually with Haystack Connect (read the recap here).
WHEW! What a great year of conferences!
Celebrating OEM partners
This year we celebrated the launch of a few FIN based products launched by Equipment OEMs. These innovative companies are further pushing the Democratization of Building Automation in new and exciting ways.
SAEG Engineering Group (a member of the Daikin Group), utilized FIN ECO to create ORBIT. ORBIT consists of a comprehensive suite of ready-to-use applications, allowing integrated BMS solutions to be designed quickly and easily. Learn more about their solution here.
Announced at Chillventa, Lennox e-savvy combines the simplicity of a plug & play system with the power of a full BMS, customized to meet the functionality needs of Lennox equipment. It's easy to deploy through HVAC installers as a simplified solution that runs on a powerful edge controller.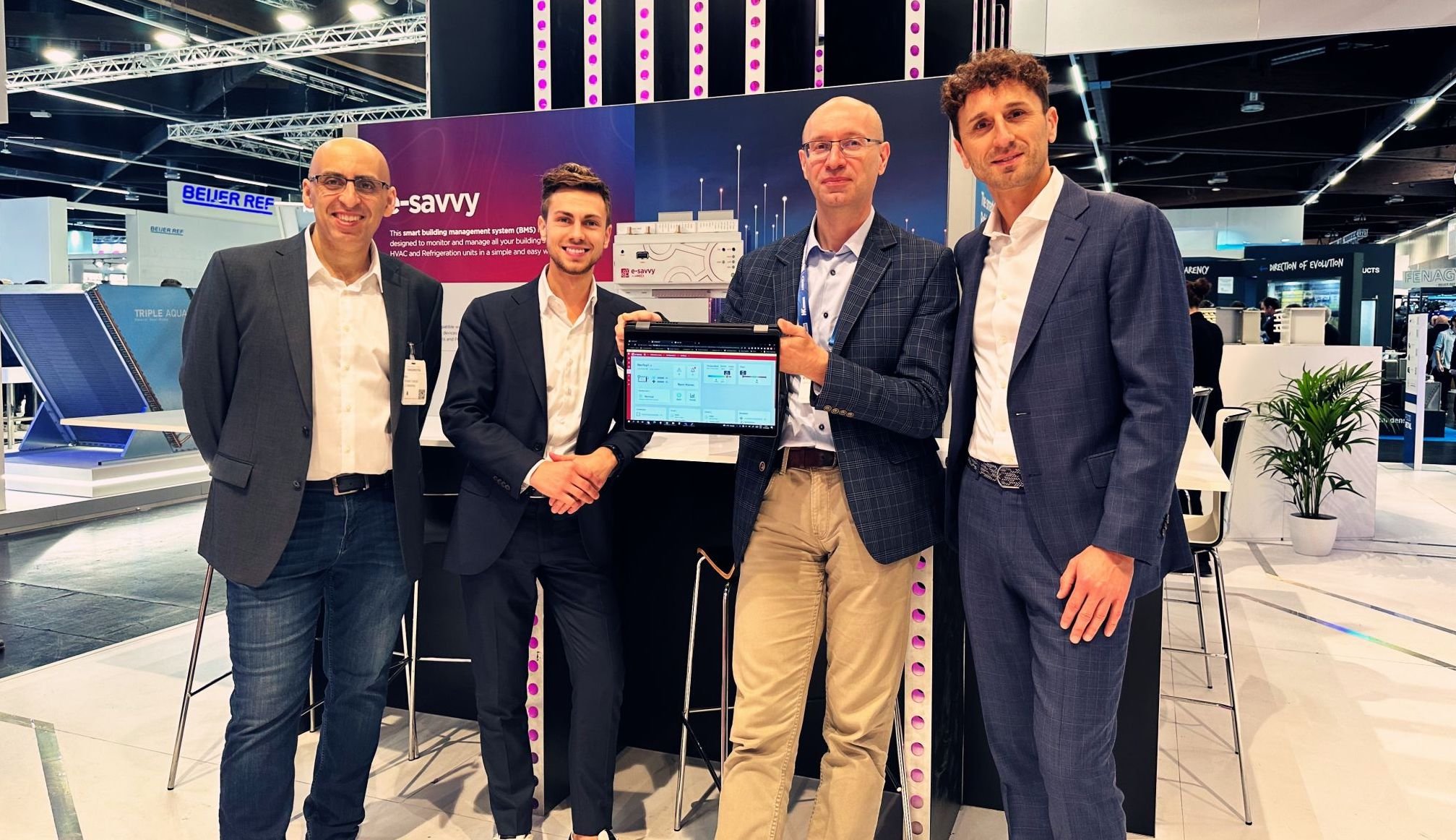 OEM partner, Panasonic, recently shared their next generation BMS based on FIN at the Digital Healthcare Summit in New Delhi. This exciting new product is in alignment with their electrical lighting systems, creating a more integrated smart building.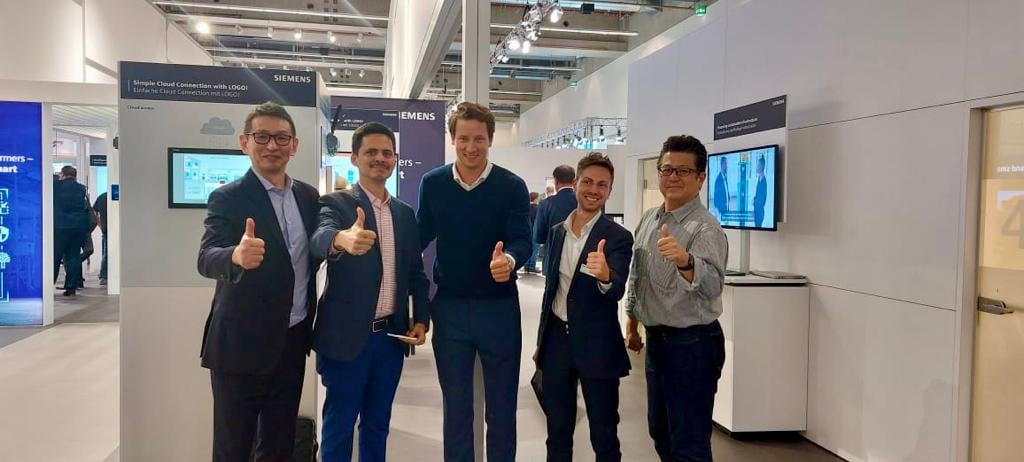 Recently, Siemens released a great case study about FIN based product, Desigo Optic that highlights the customer journey in creating the solution. The case study shows how Desigo Optic transformed Memphis' Renasant Convention Center, increasing the energy and operational efficiency of the facility. Read it here.
Finally, we welcomed Enlighted, 75F as partners. We can't wait to share how they build on the FIN Framework!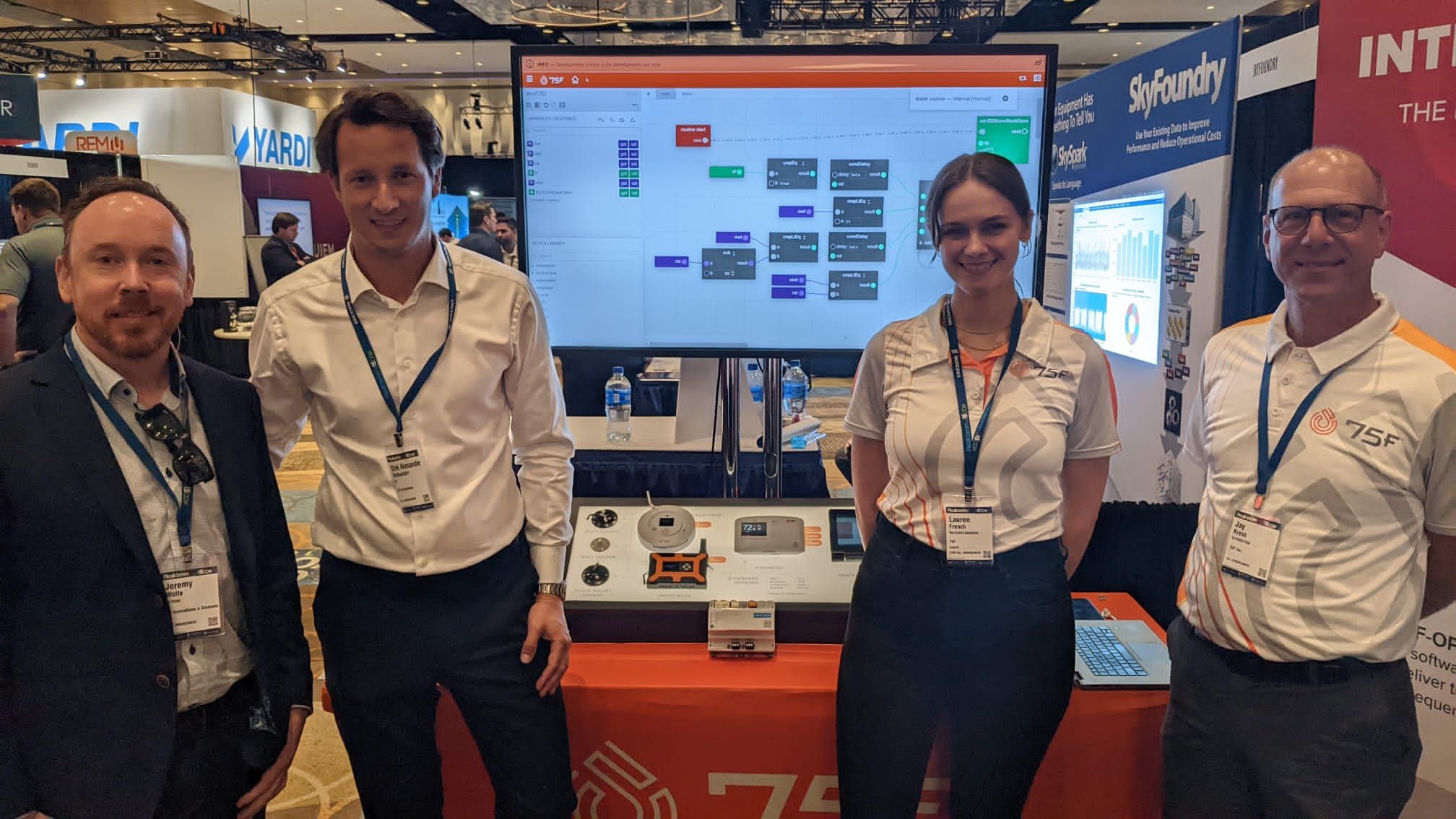 FIN Training
This year we've been really busy with hundreds of students getting up to speed by taking our FIN Technicians course virtually. This has worked out very well, particularly for our international customers. Our 7-day agenda allows for those with hectic schedules to take care of business in the morning and attend class in the afternoon. Check out what's to come with FIN Training in 2023 here.
It was a busy and exciting year for J2 Innovations! We'd love to hear about your 2022 successes and how FIN Framework helped. Email us at marketing@j2innovations.com.