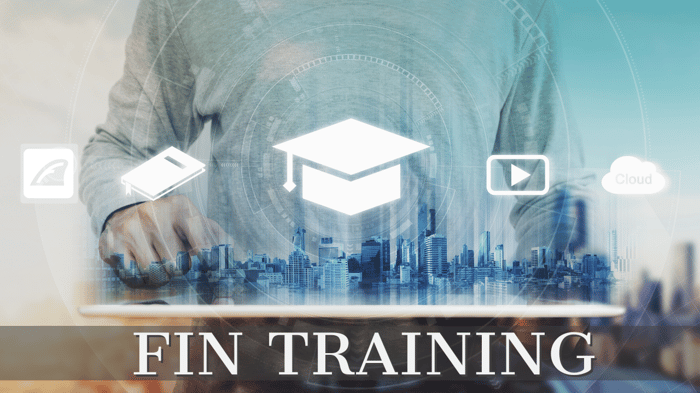 Things have likely slowed down during this time, however it's important for your team to continue to advance their skills. Why not spend this time learning more about FIN 5 and how it can help your business better prepare for the future? J2 Innovations is offering a series of virtual educational opportunities to show how to leverage Project Haystack, reduce engineering labor, and support your customers remotely. Here's a look at what we have coming up so far.
Intro to FIN Webinar
In the upcoming months, we have a number of FIN Stack distributors in North America that will be hosting webinars for their customers.
During these online sessions, you will learn how tagging can streamline the entire process of engineering graphics, equipment summaries, histories, schedules, alarms, control logic. We will also cover the exciting new apps such as O&M manuals and Notes.
The FIN 5 release contains many new features and additional benefits, including an all-new database, and system configuration UI to enable faster engineering. A new template creation wizard makes integrating controllers faster and easier, further reducing configuration time for systems integrators and OEMs. In addition to the new features, numerous changes have been made to enhance product robustness.
Contact your distributor if you're interested in a webinar.
Take FIN For A Spin
Take FIN for a Spin is a no cost online session to try out the software for yourself. The event begins with a live demo and is followed by an opportunity to participate in a hands-on series of labs. Participants will load FIN 5 on their laptops to create, engineer, and program a complete project from start to finish.
We've transitioned these sessions to our FINstitute platform and are working on a self-directed version as well.
Technicians Training
Recently we have transitioned our entire range of training courses from physical classroom to virtual classroom experiences. The new training concept is called "FINstitute," an online platform that delivers the content through a combination of live instruction and self-directed lessons. Our first public class started on May 26 and was the new 7-day agenda format.
Upcoming classes
August 18 - 16
September 15 - 18
Learn more about the class, curriculum and agenda here.
FIN Project Jumpstart
Understaffed? Been a while since you've attended FIN training? Utilize the best FIN experts to assist with graphics or help get the job done. Our FIN Project Jumpstart can be used as a way to complete a project under a tight deadline, customize development for unique projects, or as a refresher to your FIN Training. Whether the project is just getting started or needs wrapping up, our experts can help.
One of our experts from our professional services group (we call the Glue Team) will stick by your side to help you through the process of engineering your project. We will take you through: modeling the data, creating graphics, adding control logic, histories, alarms/FDD, and configuring schedules.
Interested? Contact the J2 Sales team for additional details and costs.
Whether you're interested in learning more about FIN or ready to tackle your first project, our team is here to help with webinars, world class training, and professional services.