What a year it has been for J2 Innovations! As we continue to navigate the world during this lingering pandemic, we feel proud for all that we've accomplished in 2021. The company paved the way for new partnerships, brought on new talent, and launched new technology to help solve the many challenges in today's buildings. Here's a recap of our highlights from 2021. What are yours? Let us know!
Face to face came back!
After a year of being 100% virtual, we were pretty excited to be back meeting people face to face. Yes, actual events with actual people! 😀 From the Smart Buildings Show in London, to Smart Building Expo in Milan and the SRAPPA conference in Mobile, Alabama, we loved meeting you all. Here's to more face to face in 2022!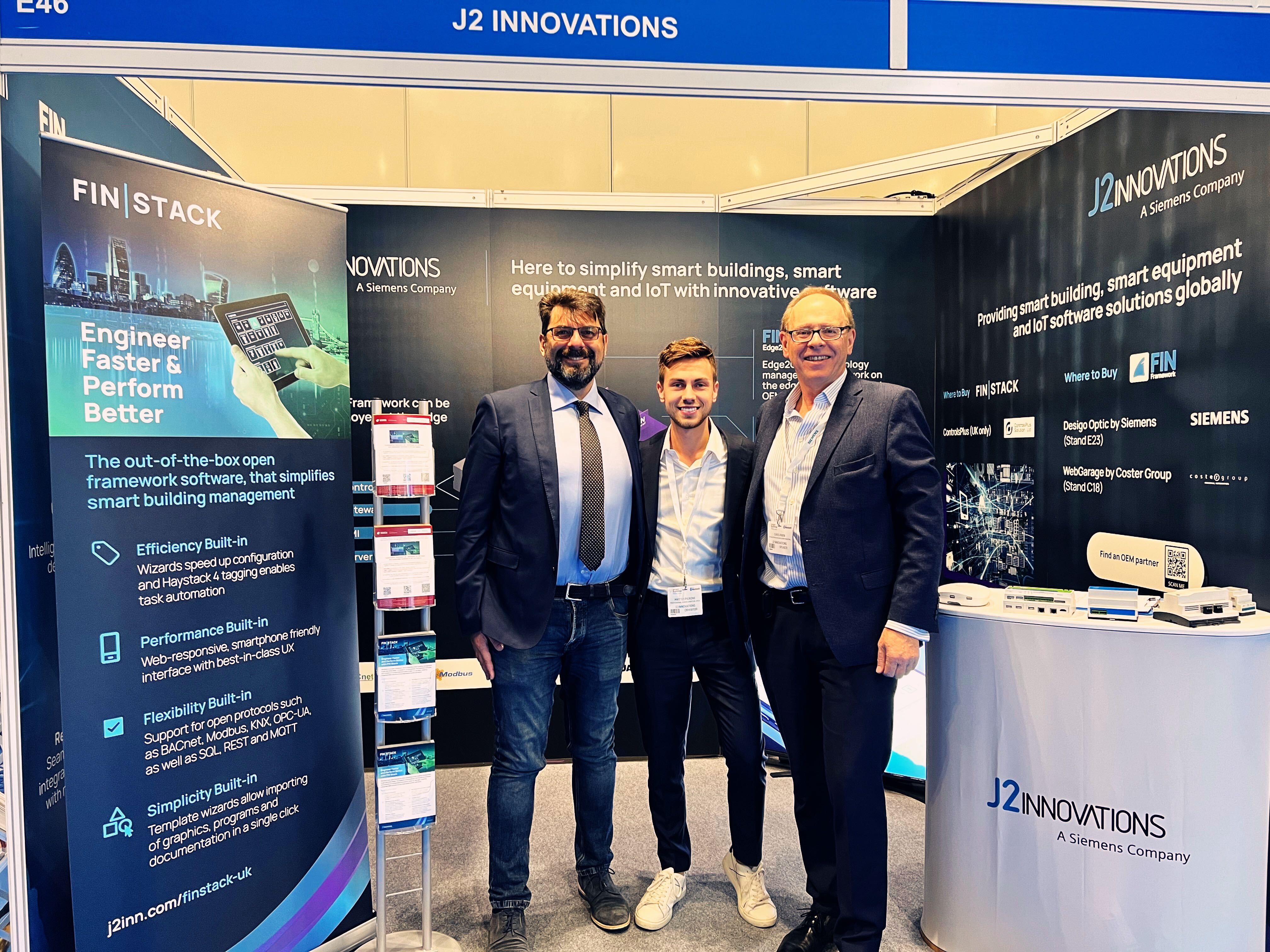 Lift off for FIN 5.1
In August, we released FIN 5.1, the latest update to the FIN Framework. This version comes with a host of enhancements to include a new dashboard builder app, FIN Network multi-instance architecture, KNX IP Connector, Edge2Cloud enhancements, and BACnet BTL certification.

👉Learn more about FIN 5.1 here.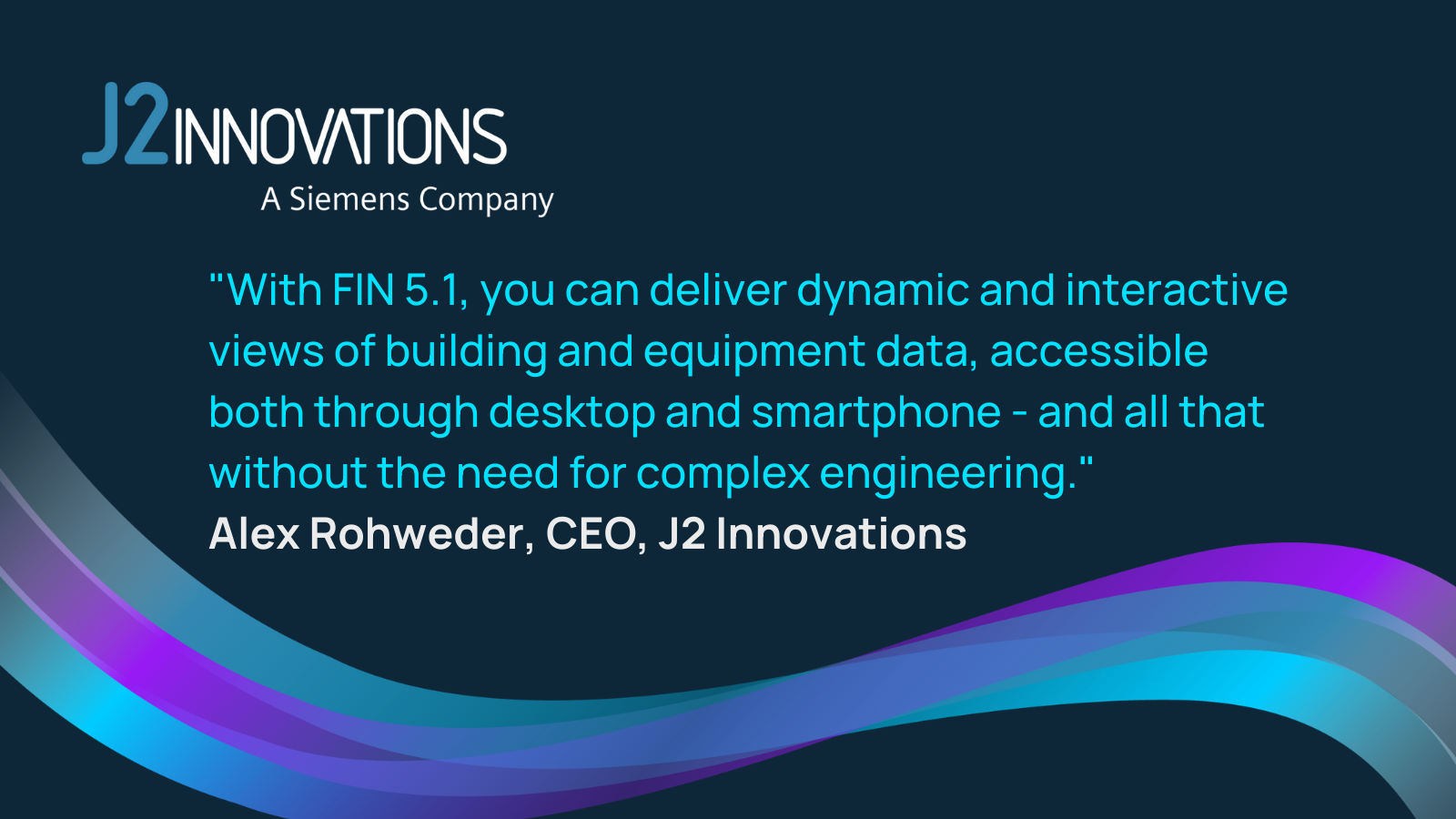 Haystack Core
Project Haystack celebrated its 10 year anniversary and announced the release of Project Haystack 4 open-source library (Haystack Core). Haystack Core will help developers create smart building and IoT applications more easily and faster. The TypeScript-based initiative paves the way for highly-sophisticated Haystack solutions that can manage energy usage, reduce emissions and leverage new technologies. J2's Senior Cloud Architect, Gareth Johnson, is the creator of the library.

BACnet certification
We successfully completed BACnet Operator Workstation (B-OWS) testing of the FIN Framework. BACnet Certification Testing Labs (BTL) is designed to validate that a product correctly implements a specified set of BACnet features.

👉 Learn more about the certification here.

New OEM partners
We welcomed some innovative OEM partners this year, who are leveraging FIN Framework to make smart technology solutions for their customers. Leading Italian building and control specialist, Intellienergy Tech now utilizes FIN Framework (FIN) software in their Flower Plus platform for easy integration and management of buildings and plants. Italian equipment manufacturer Clivet SpA has utilized J2 Innovations' FIN Framework (FIN) to create INTELLIPLANT, the latest generation solution for the optimization of the thermo-cooling plant.
Our Glue Team partnered with SageGlass to create a product that has a custom connector, bringing in data and enabling bi-directional communication between FIN Framework and SageGlass' hardware and protocols. Digicom launched the 'Digicom Framework', to connect, manage, analyze, display and control building and asset data in diverse edge applications.
We also partnered with TOSIBOX to allow FIN Framework users the ability to create frictionless OT networks. Now, users of FIN Framework have the choice of accessing their sites and data seamlessly via the integrated TOSIBOX® technology, providing ultimate flexibility to the customer.

FINcast podcast
We launched a podcast this year! FINcast covers hot topics in the smart buildings, smart equipment and IoT industry. Each episode features industry experts who share insights with listeners plus provides updates on J2 Innovations and the FIN Framework. So far we've covered FIN 5.1, Haystack Connect, Edge2Cloud technology, Haystack tagging, and energy management.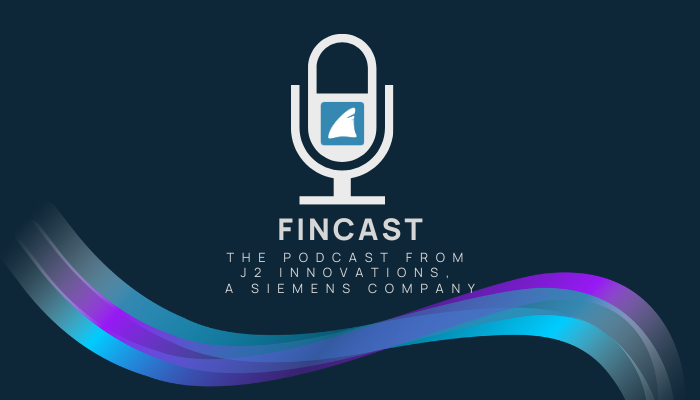 FIN Stack is now the UK
FIN Stack is J2 Innovations' ready-to-use version of FIN Framework for building automation. It's ideal for system integrators who need to be efficient, effective and need to have the latest technology at their fingertips. FIN Stack is now available in both North America and the UK!
👉 Learn more about the launch here.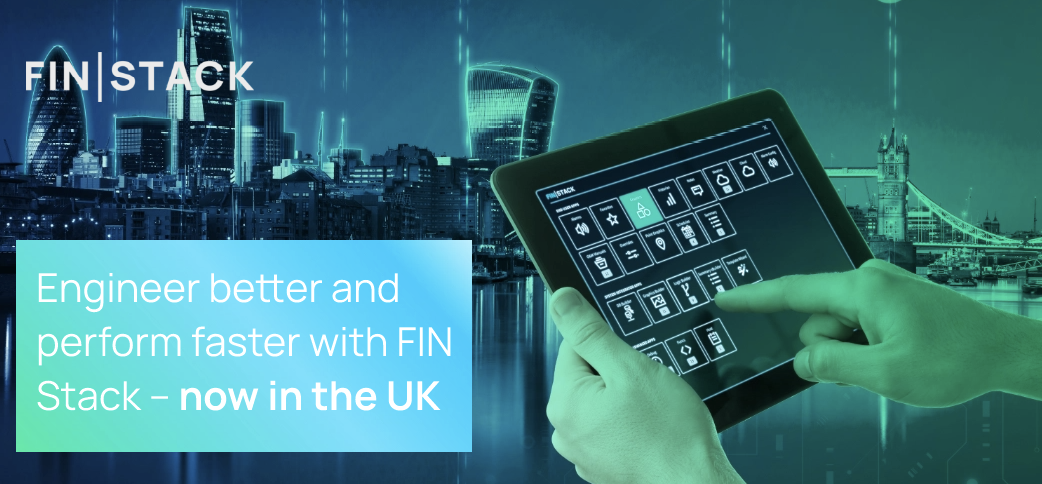 As you can see, it has been a busy year for J2 Innovations and its OEM partners. We are so grateful for the hard work and determination of our dedicated team and can't wait to see what 2022 brings! Cheers to all and may smart buildings, smart equipment, and IoT continue to evolve.